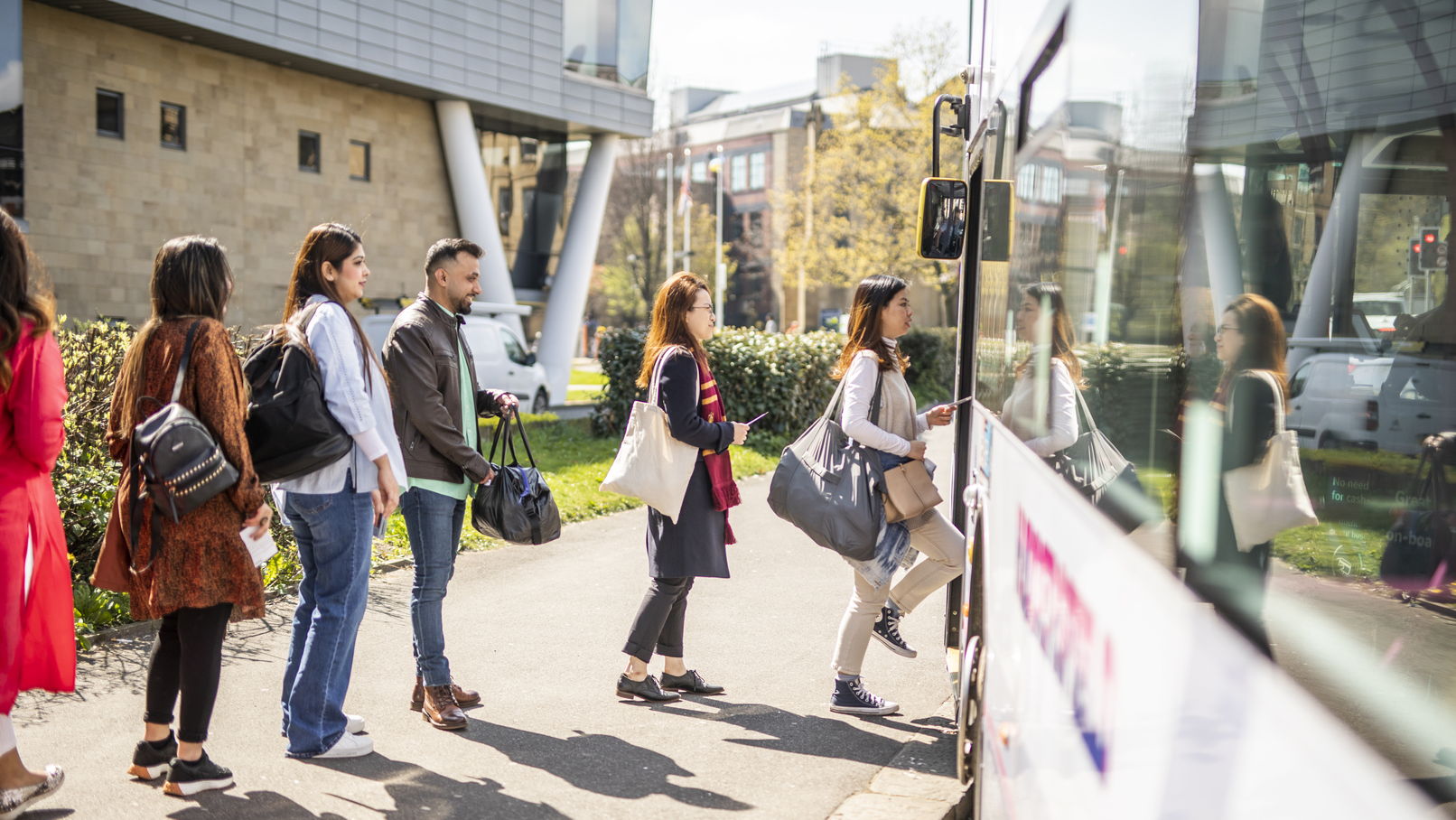 Travel and transport
How to get around in the UK
Whether you're based in the city or the countryside, or somewhere in between, you'll be able to travel to most places in the UK quickly and see a lot during your time here. The Eurostar, international coaches and great flight connections mean that the whole of Europe is also right on your doorstep.
Trains
The UK has a large train network connecting cities and towns around the country – for example, it takes just over two hours to travel by train from London to Cardiff, and just over four hours from London to Edinburgh.
Anyone aged 16-25, and full-time students of any age, can apply for a 16-25 railcard that allows you to save a third on rail travel throughout the UK. There is also a 26-30 railcard available to cater to this age bracket which offers the same benefits.
You can also get big discounts on train fares if you book in advance or with some group or season tickets.
See National Rail for more details.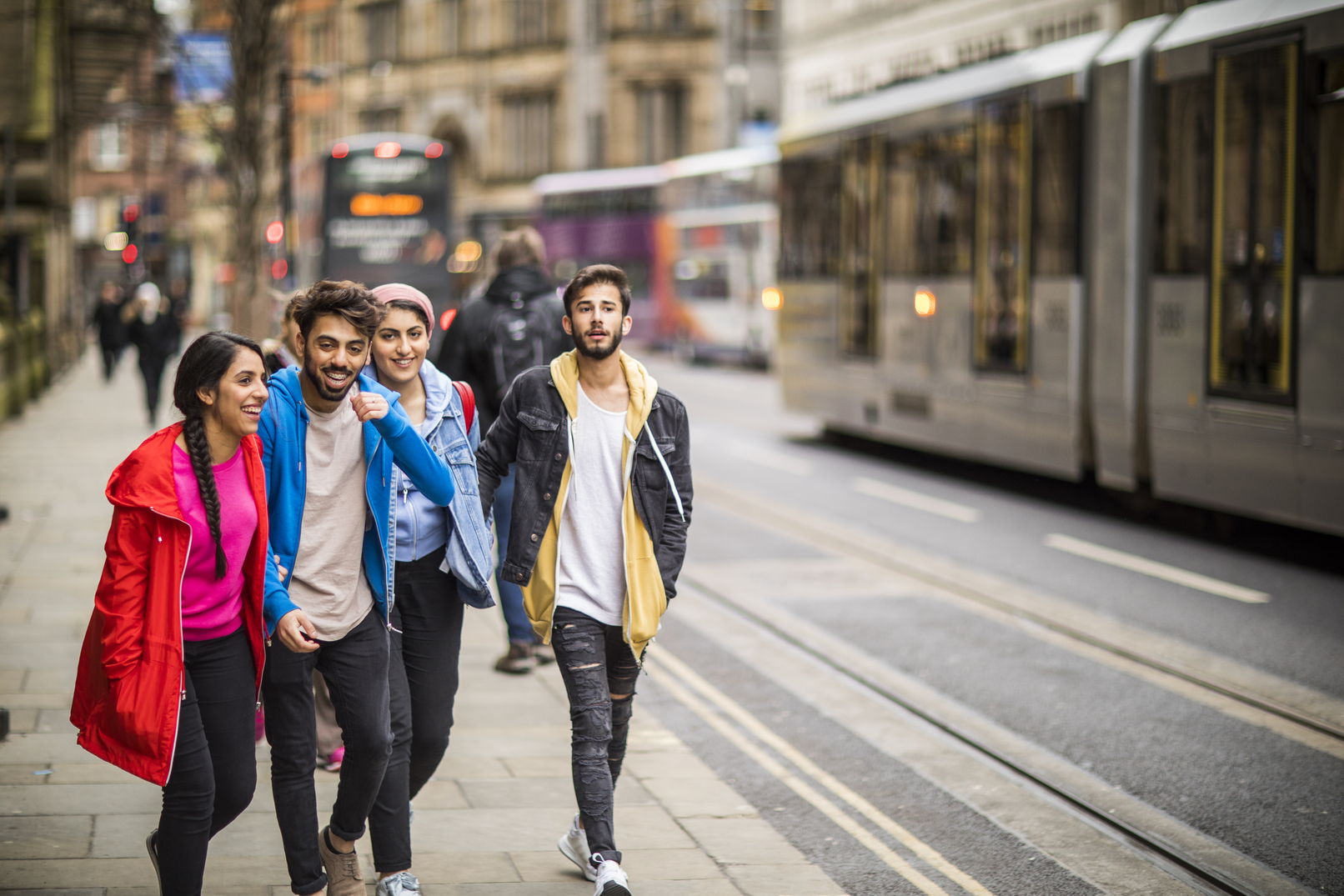 Underground and Metro networks
London, Glasgow, Liverpool and Tyne and Wear all have underground rail systems.
Travellers on the London Underground (often referred to as the 'Tube') can save money with a top-up Oyster card. Add pay-as-you go credit as and when you need it or buy a weekly, monthly or annual travel card. You can also get a Student Oyster card, and even add a 16–25 Railcard or 26-30 railcard to your Oyster card, to get further discounts including a third-off all off-peak travel within the network. Ask a member of staff at your local Underground station to manually 'merge' your Oyster card and your railcard to receive these discounts. Other cities also have top-up, pay-as-you-go and student cards.
Eurostar
With Eurostar's high-speed train services running frequently between the UK and Paris, Lille, Calais,  Brussels and Amsterdam, you can travel from London to the continent in just over two hours, every day of the week.
Buses
Most UK towns and cities offer regular bus services. You can buy a ticket from the driver when you board, use a travel card or Oyster card or use a debit or credit card in some cases. For regular journeys, it's worth considering a season ticket to save money.
Coaches
You can travel by coach (a bus that travels longer distances than local buses) to hundreds of UK towns, cities and airports. If you are aged 16–26 and a full-time student you can buy a Coachcard from National Express to save up to 30 per cent.
Citylink is the main coach service provider in Scotland and Translink in Northern Ireland. If you want to go further afield, Eurolines, Flix Bus and National Express are usually a cheap and easy way to get anywhere in mainland Europe.
Flights
With 24 international airports in the UK and a variety of cheap flights on offer, it's easy to travel between UK cities and beyond. Fly from London to Manchester in one hour, or from the UK to more than 10 European capitals in under two.
Cars and taxis
Taxis are easy to find in all major cities and towns. As in all countries, make sure the taxi you use is safe. Consider booking a cab from a company recommended by your university or college. 
It is also becoming more common, and often better value, to book a ride through an app such as Uber or Bolt, depending on where in the UK you live. 
If you are considering driving a car in the UK, you'll need a valid driving licence and insurance. The car must also be registered and taxed. If your car is over three years old, you must get it tested annually with an MOT test to check it is road-worthy.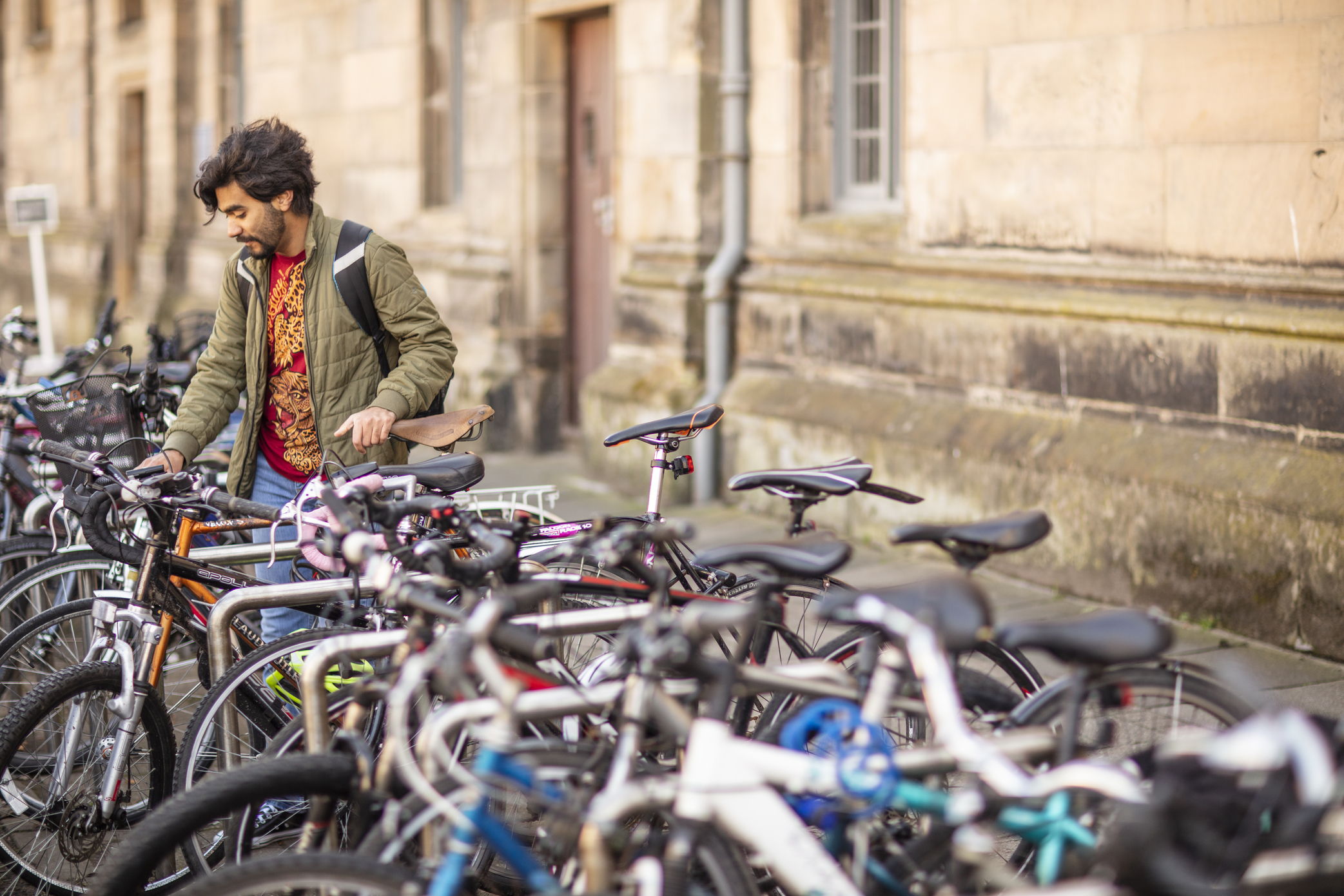 Cycling
Cycling is very popular in the UK and a great way to get around your town or city, save money and keep fit. Many universities have cycling clubs or cycle buddy schemes and run workshops on bike safety and maintenance.
Some UK cities such as London, Liverpool and Belfast offer city cycle hire schemes. These allow you to pick up a bike from a docking station for a small cost and return it to a docking station elsewhere in the city within 24 hours. Make sure to check the specifics of each cycle hire scheme before using the bikes.
More in this section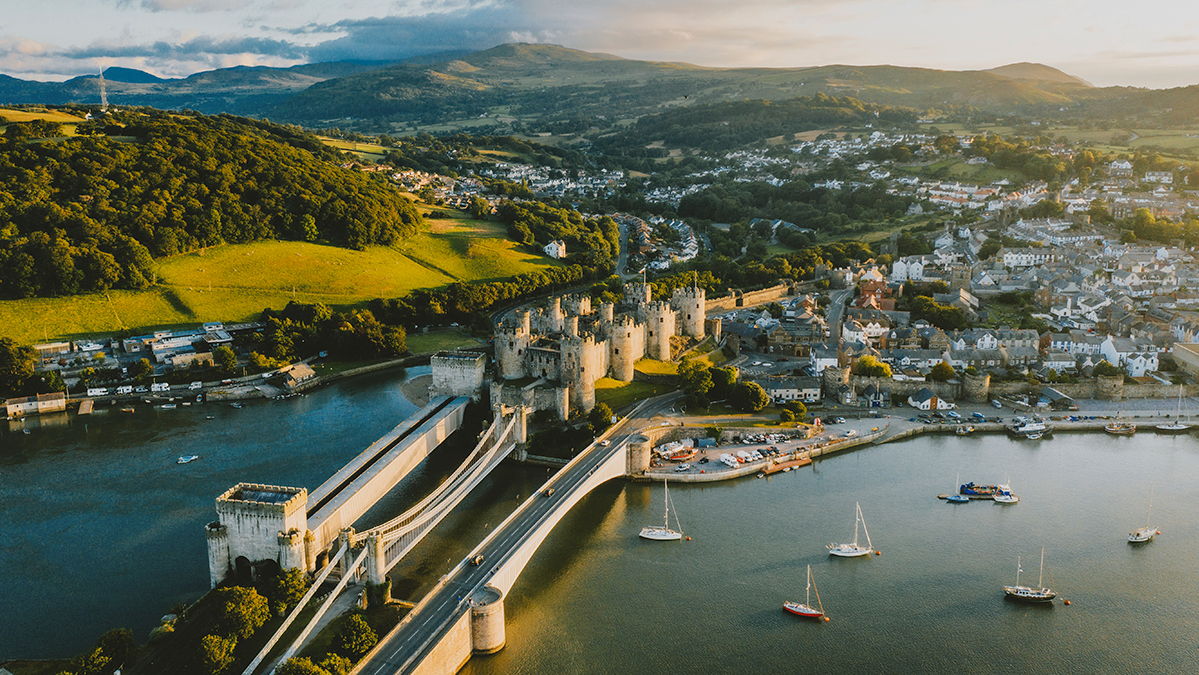 UK nations
The UK is a union of four nations – England, Northern Ireland, Scotland and Wales, with similarities and differences that make studying in each nation unique.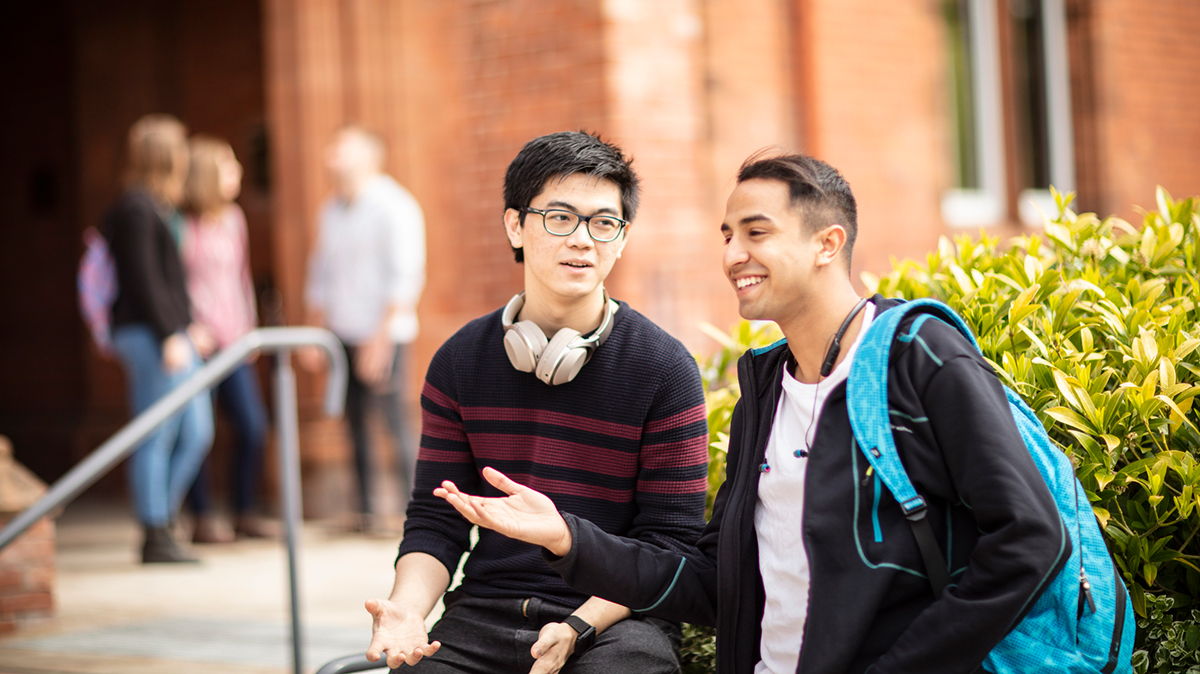 Language
English is spoken across the UK, but it is not the only native official language. In London alone it is estimated that you can hear over 300 languages.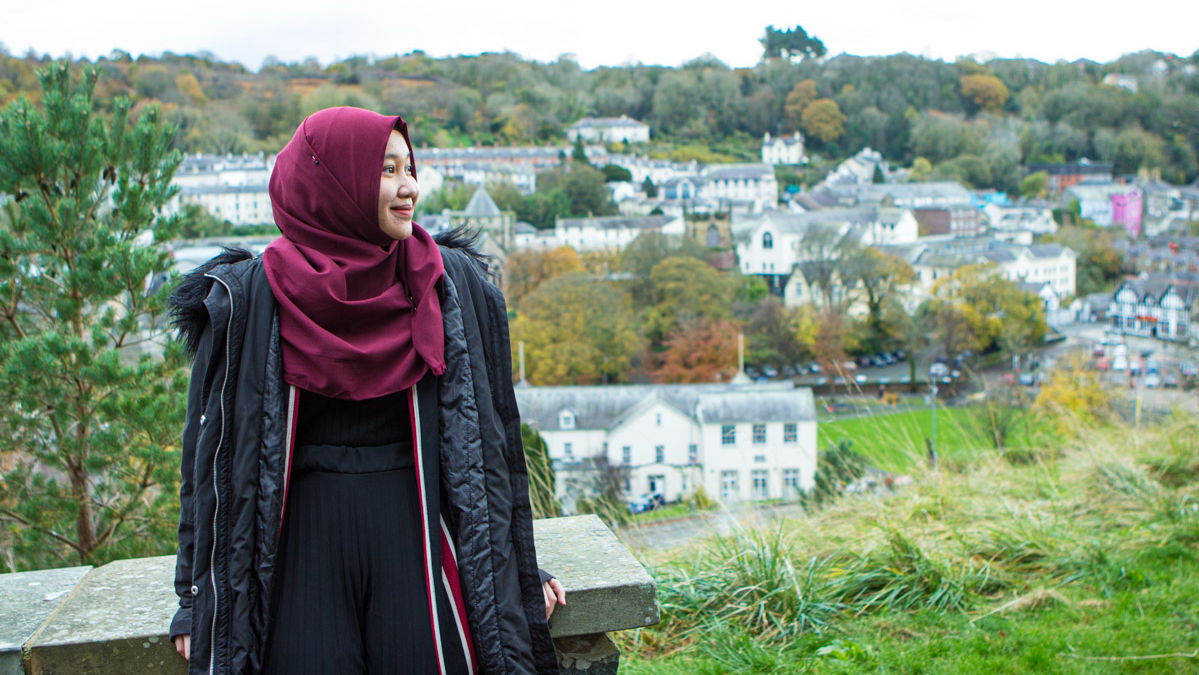 Religion
The UK is a multi-faith society where all religions are widely welcomed.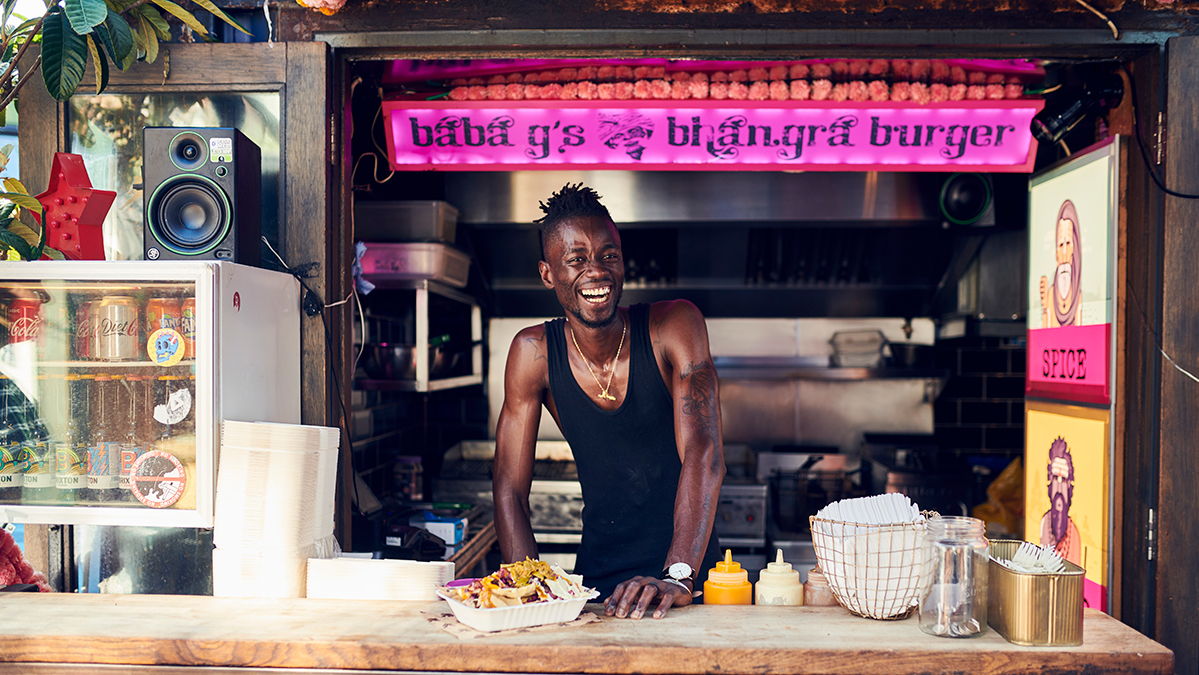 Food
Enjoy the huge variety of food the UK has to offer. Here are our eight top tips for shopping, cooking and eating out while at university.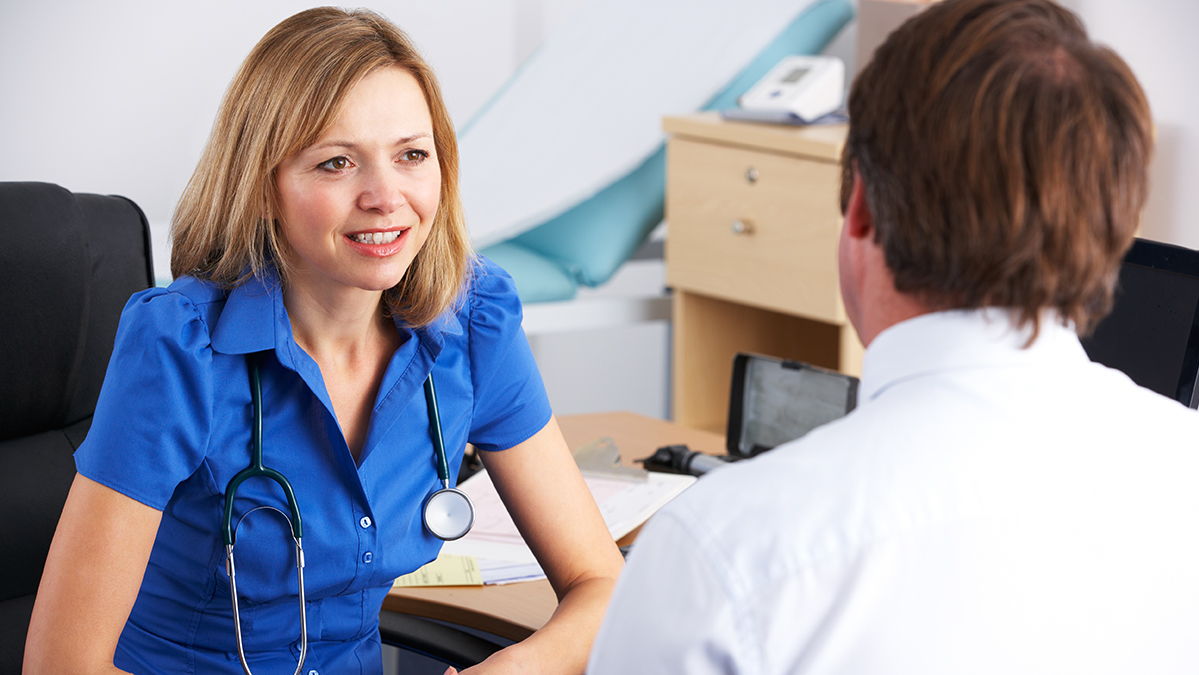 Health and welfare
With one of the most advanced healthcare systems in the world, as an international student in the UK you will be looked after.
Sign up to our newsletter
Get the latest updates and advice on applications, scholarships, visas and events.