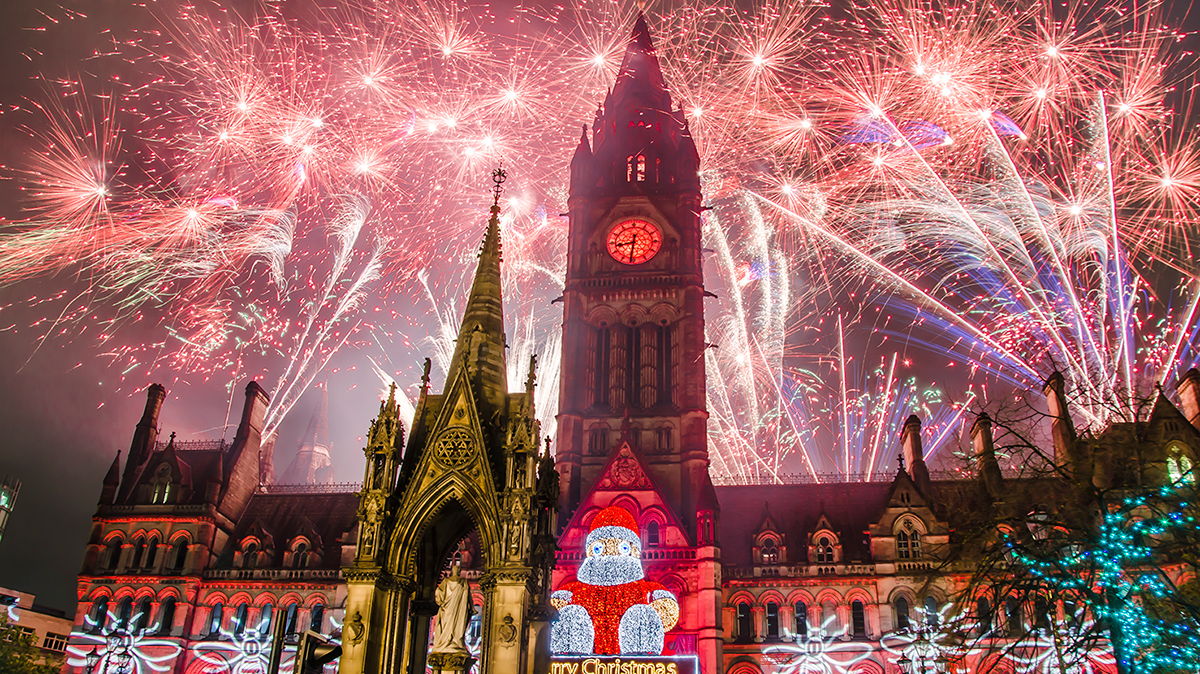 Dive into the UK's rich history and contemporary culture
"Enjoy the world-famous events, local celebrations and public holidays that take place throughout the year.
On public holidays (called 'bank holidays' in the UK) most institutions and businesses are closed. Dates differ in England, Wales, Scotland and Northern Ireland. Visit the GOV.UK website for a full list.
Some of the events below are bank holidays, but not all – there are great things happening in the UK all year round.
Calendar
1 January: New Year's Day
On New Year's Eve (31 December) it's traditional to celebrate midnight. There are parties across the country, with Edinburgh's 'Hogmany' being one of the biggest. New Year's Day is a public holiday so expect the celebrations to last well into the night!
Late January-early February: Lunar New Year
To ushers in Lunar New Year, in many streets in UK cities, you'll find food stalls, fireworks, red lanterns and dragon parades - among other things. London's Lunar New Year celebrations are the biggest outside of Asia, and offer an explosion of colour, sounds and pleasant aromas.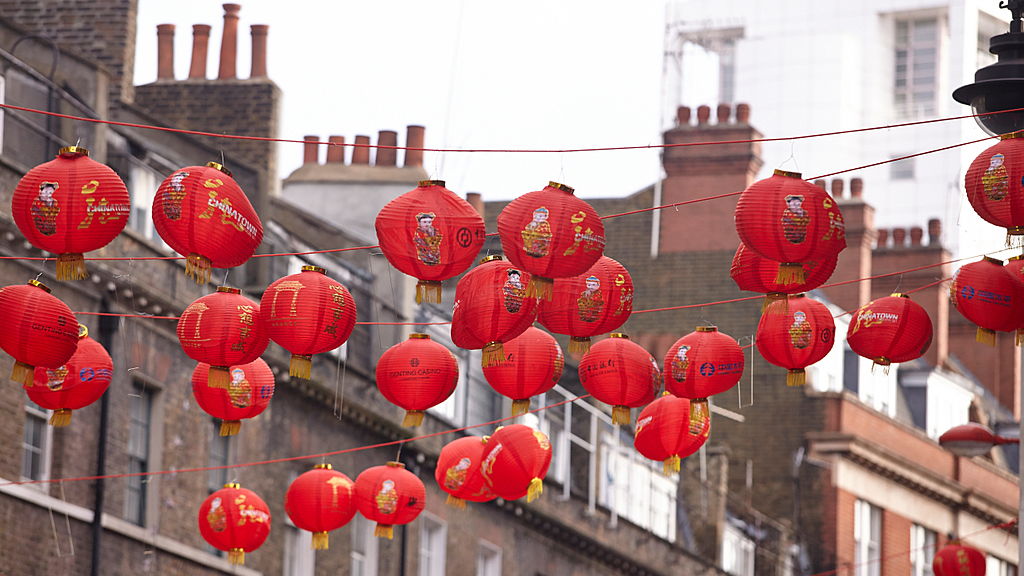 14 February: Valentine's Day
Although there is not a bank holiday to mark this day, you will feel it's presence in the lead up with shop fronts being lined with red roses, bouquets of flowers, chocolates, teddy bears and Valentine's cards. It's common for couples to exchange gifts and go out for dinner together.
For those who would rather celebrate platonic love between friends, 'Galentine's Day' which falls on February 13, is a chance to shower your lady friends - single or coupled - with love and attention. Just a bit more than usual.
March - April
17 March: St Patrick's Day
For those of you who don't know already, Saint Patrick's Day is celebrated by Irish communities - and many others - around the world. Most cities in the UK host their own official Saint Patrick's Day celebrations, while many people choose to celebrate instead in venues around where they live or even throw parties at home.
So, this is your chance to celebrate by dressing up in green, grabbing a pint of Guinness (if it takes your fancy) and heading out - or staying in - with your friends.
March-April: Easter
Each year the Easter weekend falls on a different date - any time between March 22 and April 25 - as it depends on the moon.
In the UK there are two bank holidays to mark Easter: Good Friday and Easter Monday. This Christian holiday is traditionally celebrated with a sit-down meal - usually among family or friends - to mark the beginning of spring.
Another tradition which people, regardless of their faith or background, tend to enjoy. Easter eggs - usually made of chocolate - start appearing on supermarket shelves in the lead-up to Easter. They range from tiny ones that are perfect for hiding in the garden, balcony, or home, to eggs the size of your head.
May
First Monday of May: Early May bank holiday
In general, the Early May Bank Holiday, which often falls on 1 May, is celebrated with maypole dancing. Children, especially girls, often dance around a tall pole which is decorated with long, colourful flowing ribbons.
In some parts of the UK, but mainly in England, you might find Morris dancers dressed in white and wearing bells on various parts of their outfits who carry scarves and long wooden sticks. Their dancing is usually accompanied by loud accordion music. This dancing was traditionally carried out exclusively by men but more recently it has welcomed dancers of all genders.
Last Monday of May: Spring bank holiday, sometimes called the Late May bank holiday
Another lovely day off which is usually spent catching up with friends and enjoying the - hopefully - early summer weather.
June - July
21 June: Summer solstice
The summer solstice marks the longest day and the shortest night of the year, although the sun's position remains in pretty much the same place for a few days on either side. It is celebrated all over the UK in a diverse variety of ways. Perhaps the most famous is the celebration at the ancient monument of Stonehenge, where around 10,000 people gather to watch the sunrise.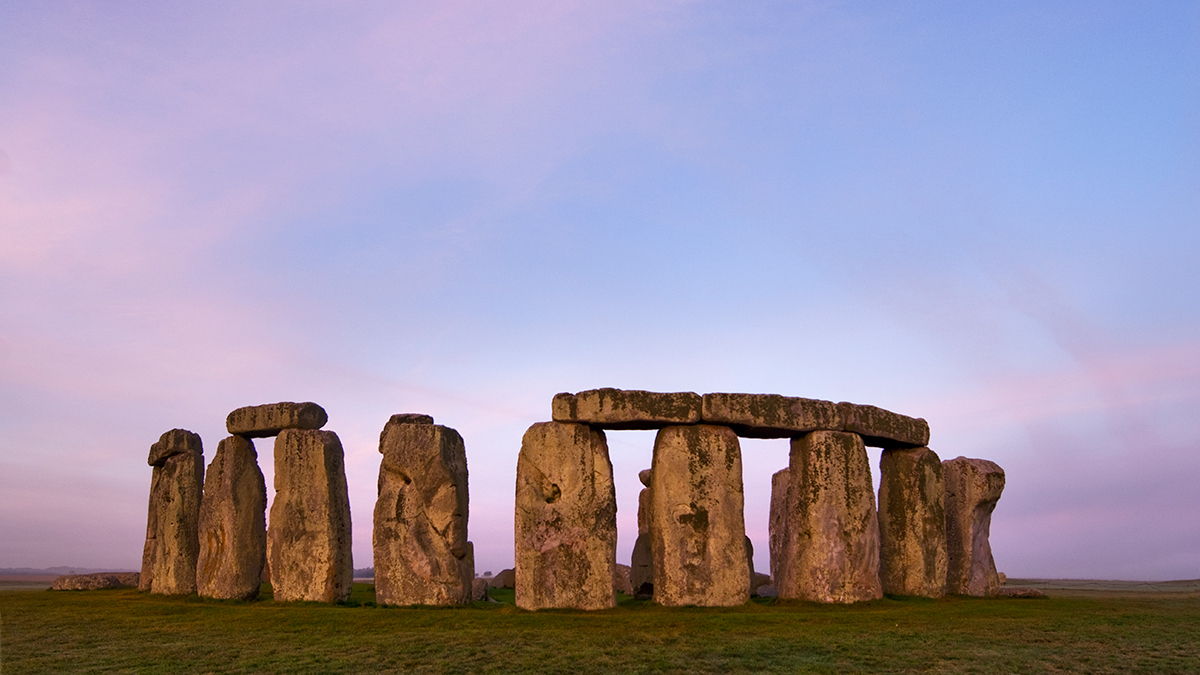 Late June: Glastonbury Festival
Summer in the UK means music festival time. With its 175,000 revellers, Glastonbury is the largest and most iconic. But from Wales' Festival No.6 and Scotland's T in the Park to the new grassroots festivals emerging across the country, there are plenty of other opportunities to enjoy the festival season.
June/July: Eid al-Fitr
Marking the end of the month-long fast of Ramadan, Eid al-Fitr is celebrated by Muslim communities in the UK and around the world. Each community usually has its own events, but Birmingham and London see some of the largest official celebrations and feasts in the UK.
August
August: Edinburgh Fringe Festival
'The Fringe' features over 50,000 performances and more than 3,000 shows, which take place over three weeks every August. As the world's biggest arts festival, it's the best place to go for stand-up comedy, dance performances, theatre, art exhibitions, circus, spoken word, opera and much, much more. The atmosphere is buzzing, with visitors from across the globe, and if you can get yourself there, do. You won't regret it.
Late August: Notting Hill Carnival
Held in London over the August bank holiday weekend, Notting Hill Carnival is the biggest street carnival in Europe. Join two million carnival-goers dancing to pumping calypso music and enjoying Caribbean food as they watch the vibrant and enthusiastic parade go by.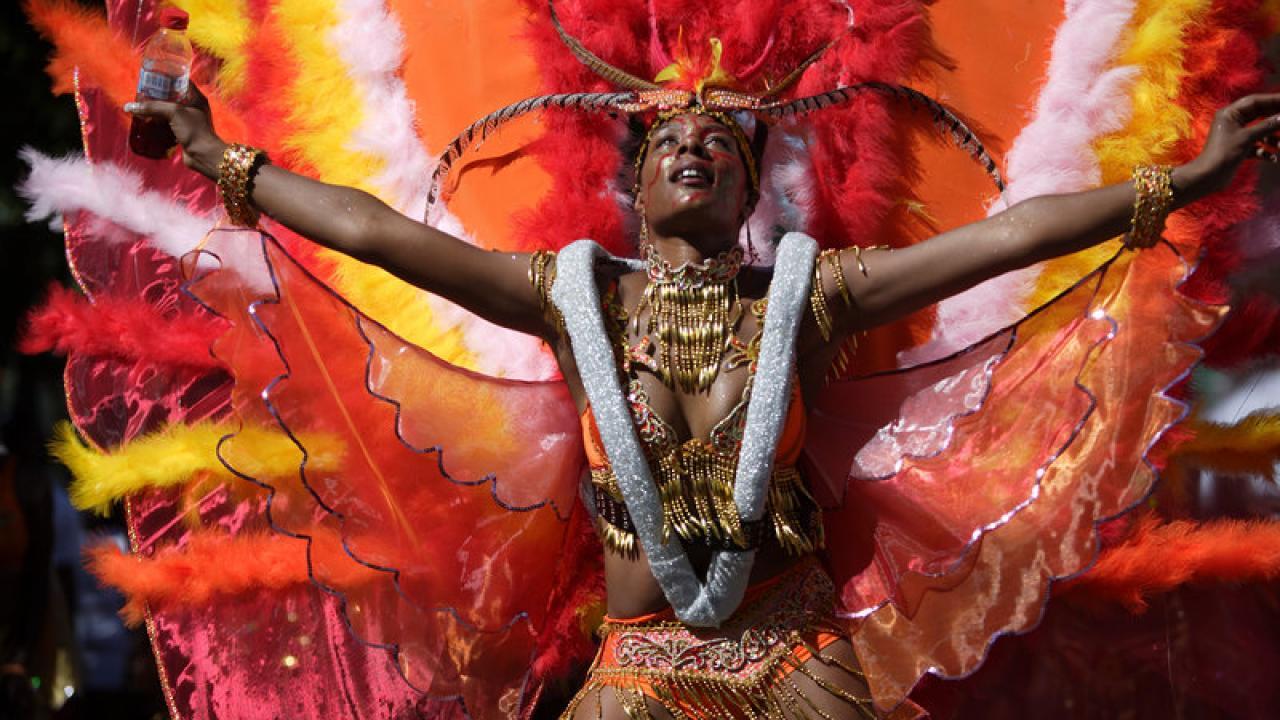 Late August: Manchester Pride
Pride events take place in UK cities throughout the year, and on the August bank holiday weekend tens of thousands of people from the UK and further afield, flock to Manchester to promote equality and celebrate LGBT+ life at The Big Weekend - a colourful 72-hour party with a flamboyant parade in the city centre.
Last Monday of August: Summer bank holiday
This is the last bank holiday until Christmas, so make good use of it. Hopefully, the weather will be great and it'll be a chance to enjoy the green parks and outdoor spaces across the country. Or even an excuse to go down to the seaside.
October - November
October: Belfast International Arts Festival
Belfast International Arts Festival, celebrated each year in Autumn, celebrates contemporary arts - dance, music, theatre, visual arts, film and music - with an international outlook and artist base. It brings the world's best and most innovative artists to Belfast every year from across the globe.
31 October: Halloween
Halloween or Hallowe'en (short for All Hallows' evening) is a celebration observed in many countries around the world. Many say that Halloween traditions were influenced by Celtic harvest festivals but there are many 'modern' activities to mark it in the UK.
For example, guising (trick-or-treating), pumpkin carving, lighting bonfires, apple bobbing and telling or watching scary stories. If you live in rented accommodation, don't be surprised if small groups of children turn up at your door in monster or ghost costumes looking for sweets. Adults in the UK also tend to enjoy Halloween as an excuse to throw fancy-dress (costume) parties.
October/November: Diwali
Diwali, or Deepavali, is one of the major religious festivals for Hindus, Jains and Sikhs around the world. It celebrates the victory of light over darkness and is celebrated in many homes all over the UK, and is also marked in several UK cities. For example, Diwali in Leicester hosts an extravagant street party where thousands of decorative Diwali lights shine brightly along the city's Golden Mile. There is also traditional food, music, dancing and fireworks and it is one of the biggest Diwali celebrations outside of India.
November: Outburst Queer Arts Festival
Outburst Queer Arts Festival is an annual explosion of queer art and performance in Belfast, Northern Ireland. Now in its second decade, it showcases great local and international work by LGBT+ people of all backgrounds and creates a platform for all their stories and creative ideas.
5 November: Bonfire night
Bonfire night, often referred to as Guy Fawkes' night, originally marked the anniversary of Guy Fawkes - an English conspirator in the 17th-century Gunpowder Plot, who unsuccessfully tried to blow up Westminster Palace.
All across the UK, you will find bonfire nights from villages, to towns to big cities. Wrap up warm and head out to one of the many organised bonfire night events across the UK to enjoy the fire - most likely from a bit of a distance - and a spectacular firework display or two, or three on your way home.
December
December: Hanukkah
Hanukkah (or Chanuka) is the Jewish festival of lights celebrated by Jewish communities around the world, including across the UK. The festival is eight days long and is celebrated with nightly menorah lighting, special prayers and fried food. The menorah, or the hanukkiah in Hebrew, is the nine-branched Hanukkah candelabra and the menorah which stands in front of the National Gallery in Trafalgar Square in London is the largest in Europe.
25 and 26 December: Christmas Day and Boxing Day
Christmas is one of the biggest annual celebrations in the UK, and the festivities are not limited to one day. In fact, the build-up to Christmas starts weeks before the day itself with Christmas trees, markets, gift-giving and the consumption of the UK's traditional mince pies (and cream, sometimes) taking centre stage throughout most of the month of December.
Christmas Day itself is a bank holiday, as is Boxing Day, which falls the day after when many people continue to spend time with friends and family.
If you're looking to travel at this time it's worth checking out your options for public transport as in London, for example, there is no public transport on Christmas Day and only a reduced service on Boxing Day.
More in this section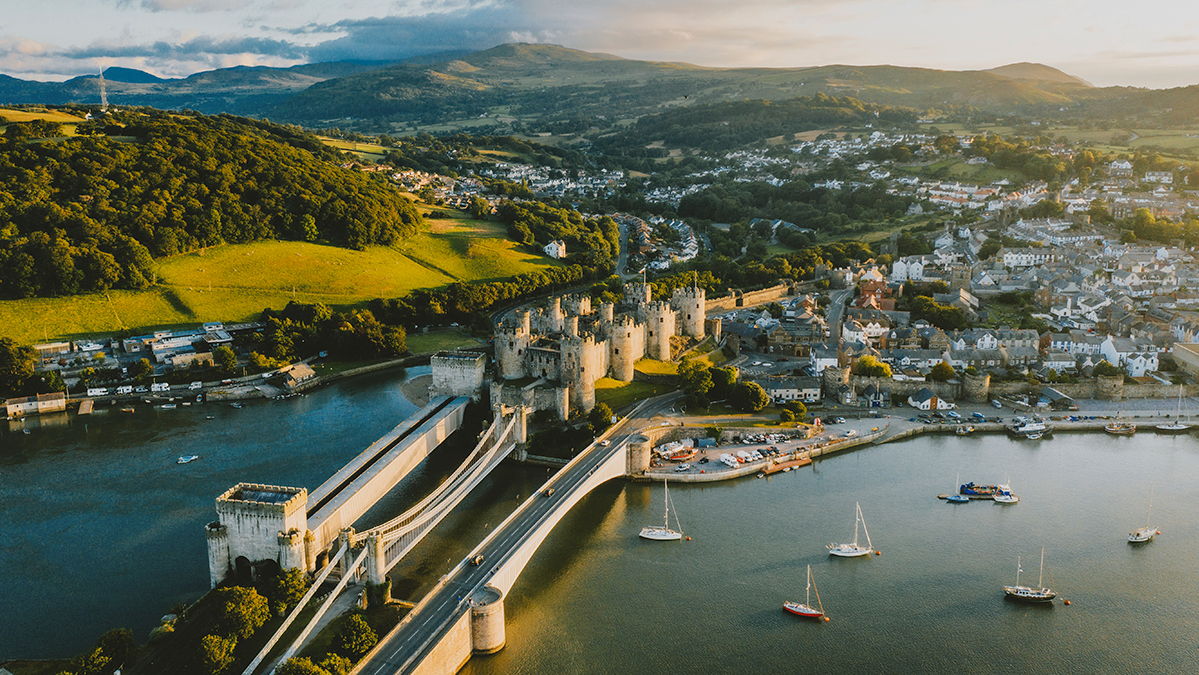 UK nations
The UK is a union of four nations – England, Northern Ireland, Scotland and Wales, with similarities and differences that make studying in each nation unique.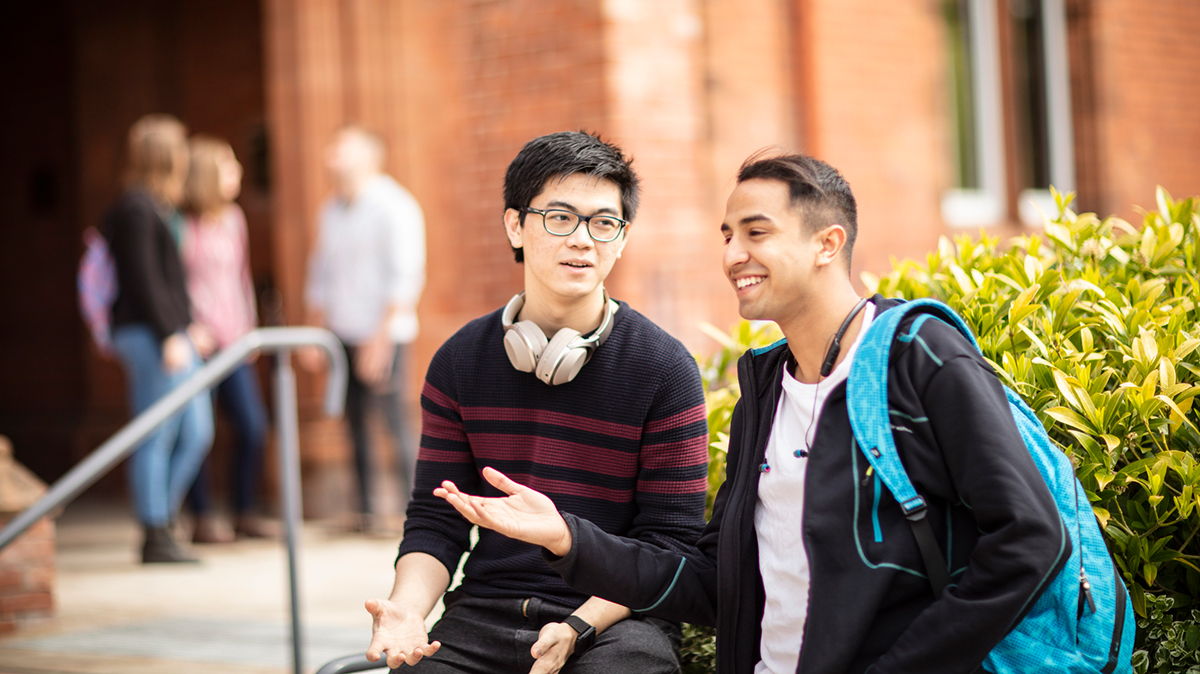 Language
English is spoken across the UK, but it is not the only native official language. In London alone it is estimated that you can hear over 300 languages.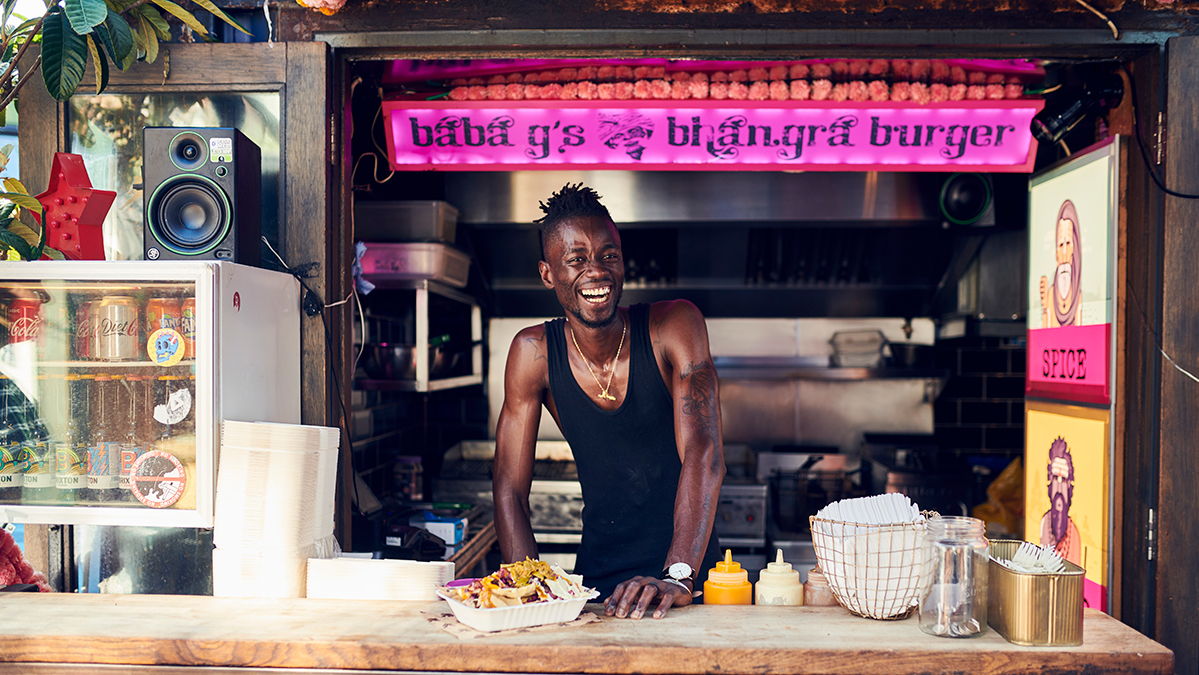 Food
Enjoy the huge variety of food the UK has to offer. Here are our eight top tips for shopping, cooking and eating out while at university.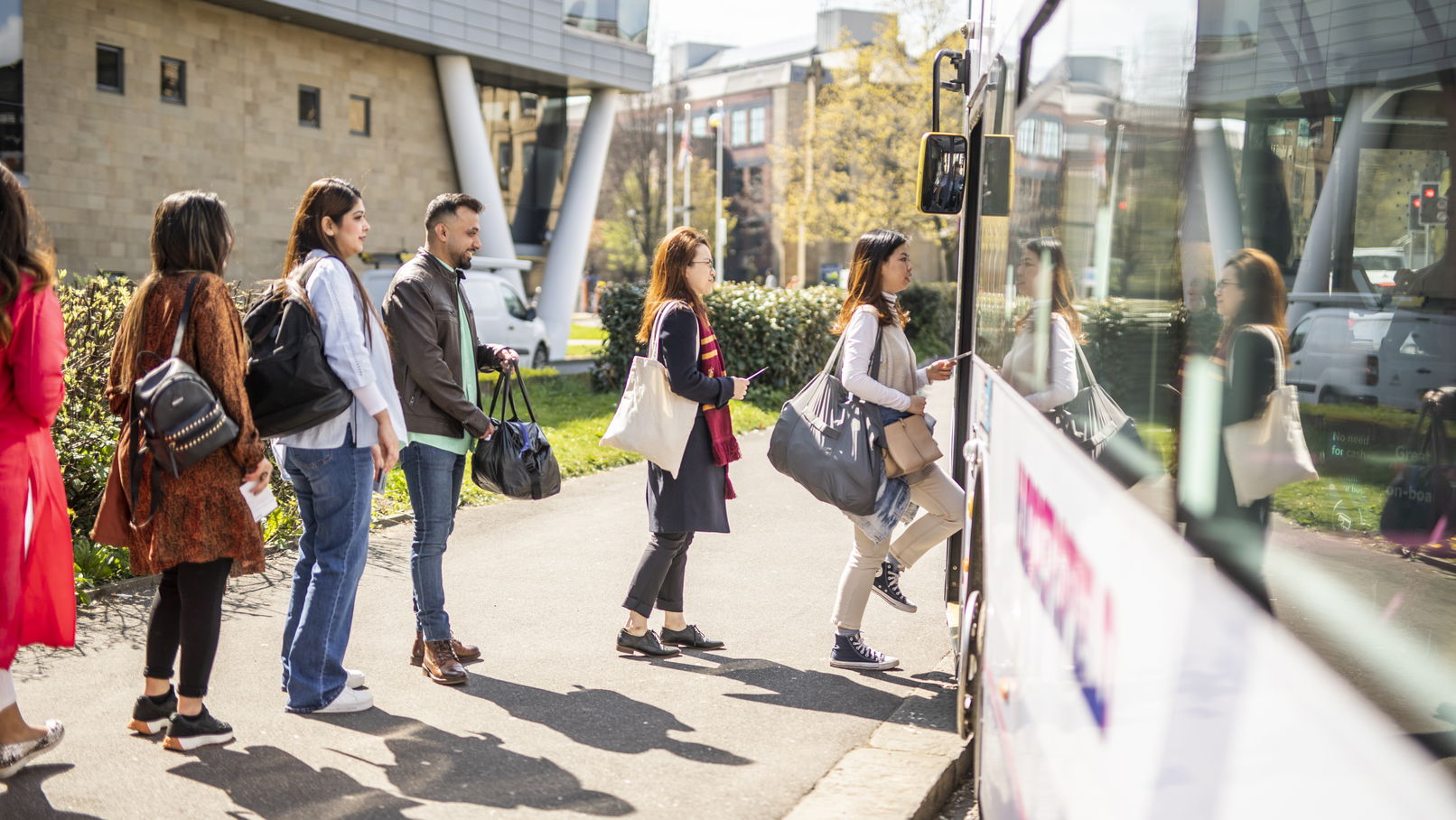 Travel and transport
Whether you're based in the city or the countryside, you'll be able to travel to most places in the UK quickly and see a lot during your time here.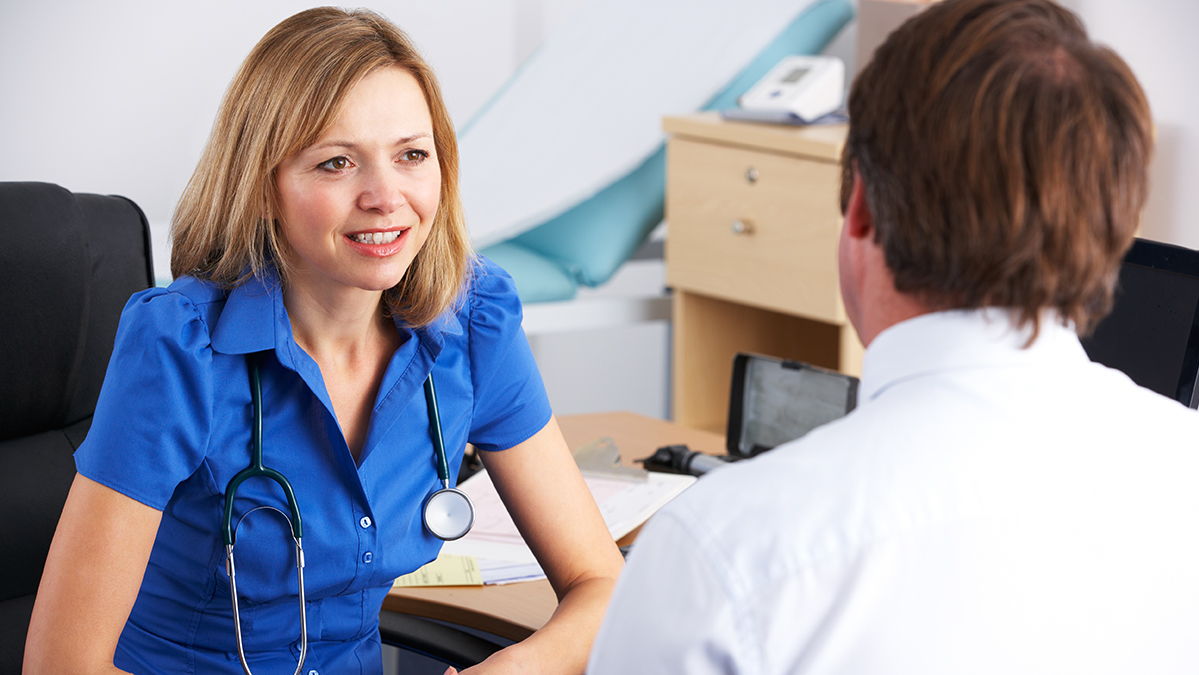 Health and welfare
With one of the most advanced healthcare systems in the world, as an international student in the UK you will be looked after.
Sign up to our newsletter
Get the latest updates and advice on applications, scholarships, visas and events.