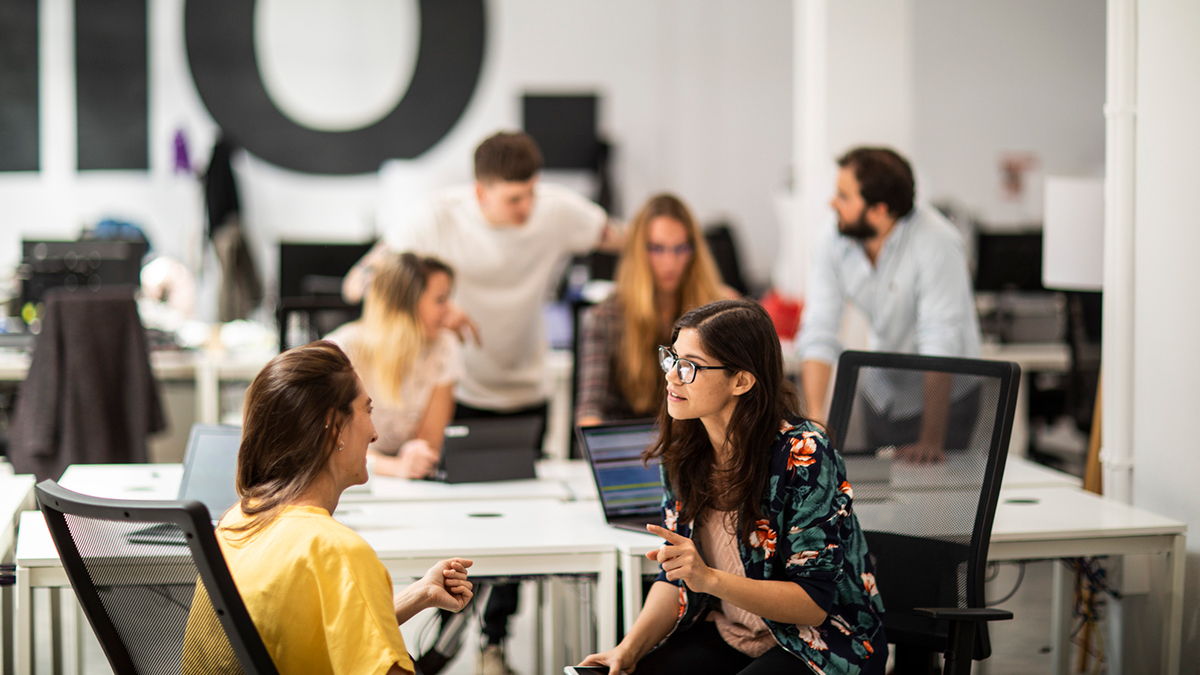 Internships provide a fantastic opportunity to build your professional skills by offering you a fixed period of employment within a particular field. This makes them a great way to apply your learning, build a better understanding of your chosen profession and even find a job. In fact, many companies use internship programmes to assess a graduate's capabilities, before fast-tracking them into a full time position.
And while internships aren't usually accredited as part of your course, they can be accredited or formally acknowledged by professional training organisations. Which means your experience as an intern could count towards a recognised industry qualification, in addition to your degree.
How do they work?
Unlike work placements which form part of a degree, most internships help you to gain important industry experience outside of your studies, by placing you within a specific company or workplace.
In many ways these internships work exactly like a real job and you can expect to be paid for your time. You'll join a specific team or department, and you'll be expected to be as enthusiastic, flexible and hardworking as every other employee.
This will give you valuable real-world experience of your chosen profession. It will also help you to make important new contacts within the company and wider industry, and it will give you a distinct advantage when interviewing with other employers and recruiters in the future.
When do they take place?
Many internships are undertaken at the end of your studies and after you graduate, but you can apply for an internship while you're still a student.
If it's easier for you to commit to a shorter placement, then 'summer internships' tend to cover your holiday from university or college, and last for around two or three months. While not as in-depth as longer placements, these are still a great way to gain useful experience and build professional relationships.
How long do they last?
Depending on your chosen field or profession, an internship could last anywhere from a week up to a year.
Internships undertaken in student holidays (such as during the UK summer) are often shorter in length than graduate ones, and for some graduates (such as those who have studied medicine) you might be considered an 'intern' until you progress to the next professional level.
How do I find an internship that's right for me?
As internships are especially relevant to your chosen career, it's important that you only apply for placements that you have a real interest in.
To help you do this, we suggest:
speaking to your UK university's careers service
reaching out to potential employers on social media, using sites such as LinkedIn , and discussing any intern programmes that they provide.
searching specialist internship websites, such as Milkround.
The majority of interns in the UK are classed as workers, which means that you should expect to receive a salary for your time. This should be no lower than the UK National Minimum Wage for your age range. Typically, UK interns earn just under £20,000 a year pro rata.
With some internships you may be mentored by a particular individual, observing what their role involves and learning from their skills and expertise. This will give you a lot of opportunities to ask questions, and to gain a great understanding of your mentor's job, position and the wider industry. These types of internships are sometimes referred to as 'work shadowing', and the majority are unpaid.
Sign up to our newsletter
Get the latest updates and advice on applications, scholarships, visas and events.