Study artificial intelligence and robotics in the UK
Help shape the era of automation
Robotic innovation and artificial systems are a fascinating field of research, and play a crucial role in commerce in the era of Industry 4.0. So if you've got a passion for automation, you'll give your career the best possible spark in the UK.
There are over 200 related courses to choose from in the UK, delivered by over 50 universities up and down the country. This includes two of the top ten universities for computer science and information systems in the world – the University of Oxford and University of Cambridge.
You'll be introduced to every aspect of the world of artificial intelligence (AI) and robotics, from programming and computer infrastructure to web development, machine learning and space robotics. With fellow students from all over the world, you can learn how to apply the principles of robotics and AI to all kinds of real-world problems. Whether you're interested in delivering life-saving pharmaceuticals or making new discoveries in extreme environments like deep ocean beds and outer space, you can help shape life as we know it for the 21st century when you choose the UK.
A growing global market
The UK boasts a dense knowledge base and a dynamic community of innovative minds. So when you study here you can be sure you're at the cutting edge of new thinking and research, with access to events and organisations that bring automation experts together from around the world.
AI and robotics are increasingly big business. The automation control market alone is poised to grow by $25.18 billion during 2020-2024, while the global robotics market is set to be worth $209bn by 2025. Automation is now acknowledged to be a key driver for productivity and GDP and is already having a dramatic impact on everything from health to manufacturing. So whatever sector you want to work in, you'll have a career that's future-ready.
Search for AI and robotics courses on our course finder below, or read on to learn what you can expect on an AI and robotics course in the UK.
What to expect
World-class teaching labs
Our inspiring teaching staff know just how to support you throughout your studies, giving you the guidance and encouragement you need and sharing their knowledge of the wider industry. And they'll be doing it in state-of-the-art labs, where you will be able to get your hands on the latest mobile and aerial robots, vision and motion tracking systems, microcontroller systems and laser scanners.
Get the transferable skills you need
All UK courses are designed to give you the wide range of skills and qualities you need to thrive in a global jobs market. This includes everything from research and data analysis to mathematical and computational skills, and the key organisational and motivational skills you'll rely on to deliver projects throughout your career. As well as developing the ability to work independently you'll strengthen your communication and teamworking skills too – all while using written and spoken English in and outside your classrooms.
Work experience
One of the best things about studying in the UK is the network of industry contacts you'll be able to tap into. A wide range of work experience is available, such as placements, internships and a year in industry. You will also be able to attend talks by guest speakers too, making sure that you feel ready to apply everything you learn to real world environments as smoothly as possible.
Compete at the highest level
UK computing graduates are highly employable, and global demand for the skills you'll be learning is high. Typical careers for our AI and robotics graduates range from software design and communications and networking to computer applications, web development, IT consultancy and management and systems analysis. But with so many transferable skills – and experience in the UK to help your CV stand out – you'll be well set to take your career wherever you want.
More in this section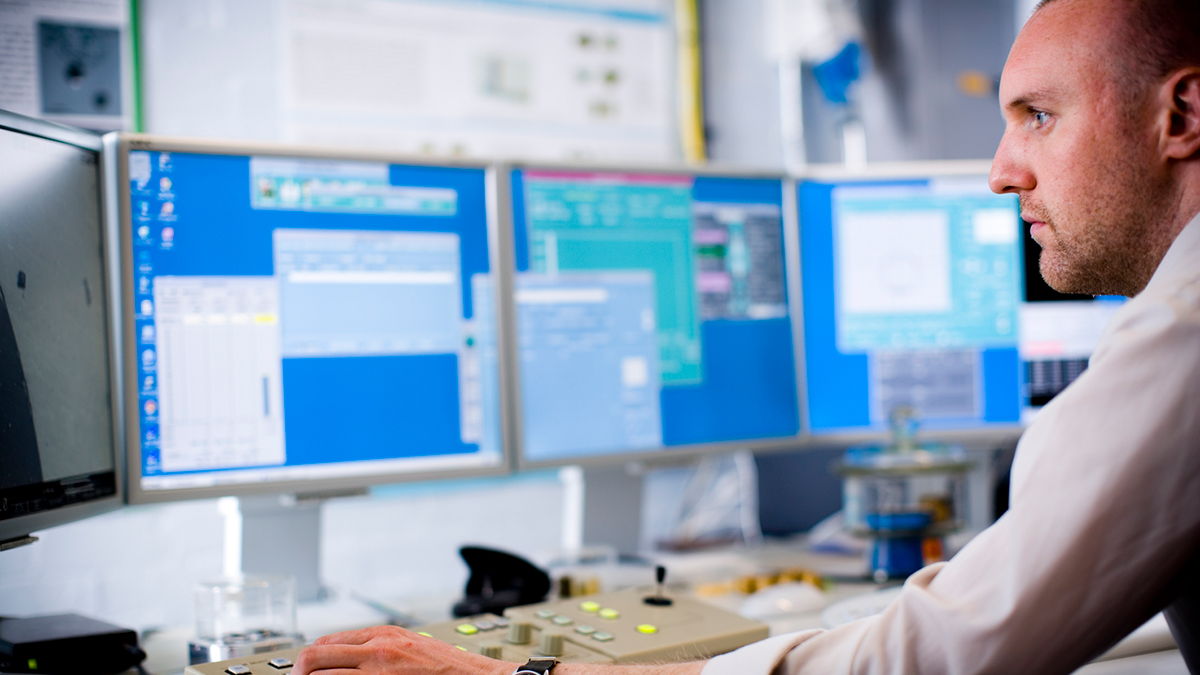 Study computer science in the UK
The UK has a long history of innovation in computer science, and you'll find some of the best possible teaching in the world right here.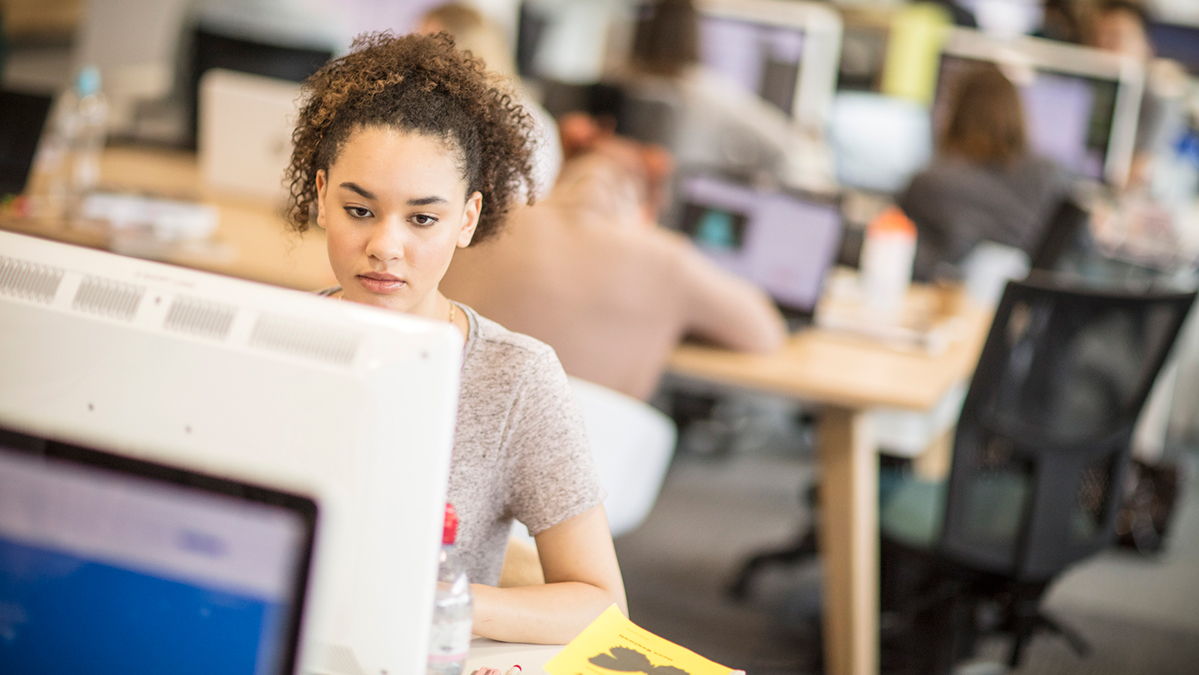 Study cyber security in the UK
If you've got a passion for cyber security a UK degree will give you the skills you need to step into the frontlines of the digital information war.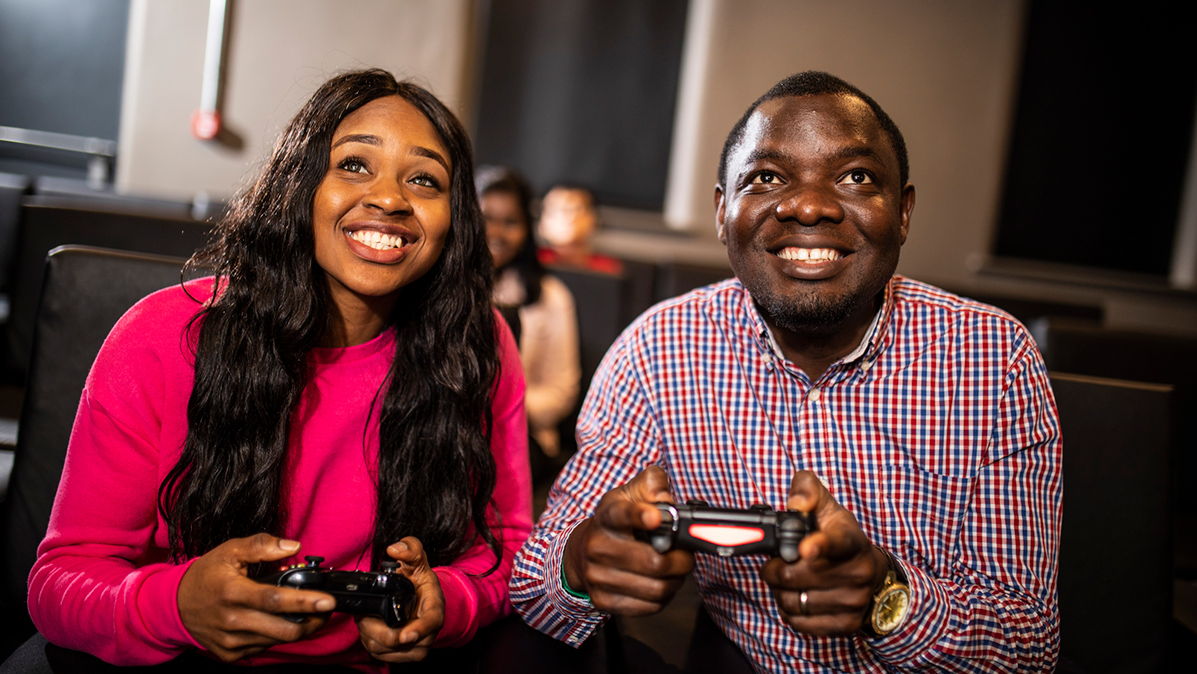 Study gaming in the UK
If you want to make an impact in gaming, you can give your career the best possible start right here in the UK.
Sign up to our newsletter
Get the latest updates and advice on applications, scholarships, visas and events.