'Since working in the UK I have seen a huge improvement in myself'
Sure Lyn, from Malaysia, graduated with an undergraduate degree in Law from the University of Liverpool in 2021. The Graduate Route enabled her to stay in the UK for two years after her studies, which has given her a chance to professionally and emotionally prepare for her next steps within the legal profession.
Why did you decide to study law in the UK?
In Malaysia, I studied A level Psychology and Law, and it was then I realised that I had a really strong interest in studying law. When I finished my A levels, I undertook a UK law conversion course in Malaysia and then transferred to the UK where I did the final year of my law degree at the University of Liverpool.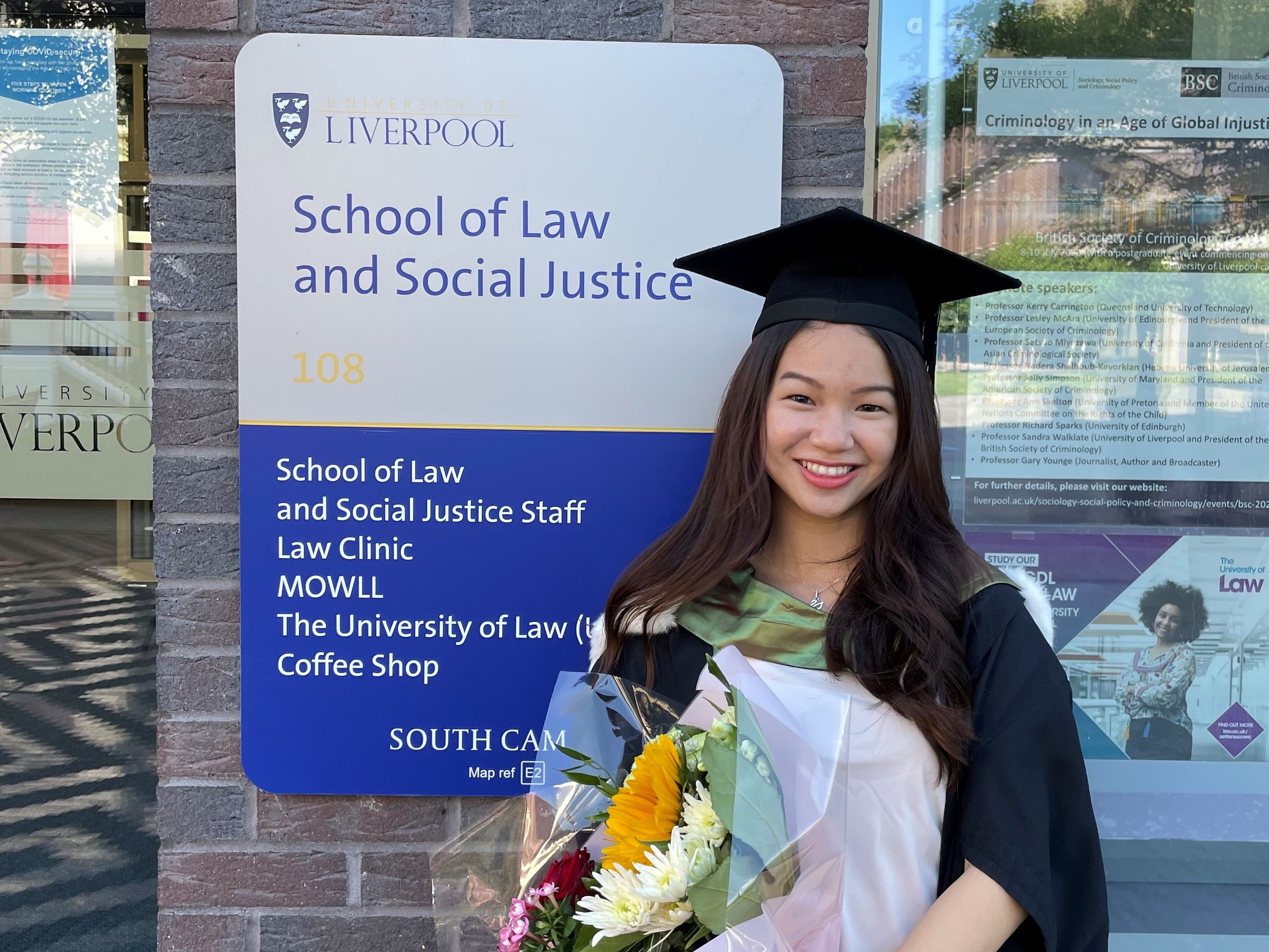 After graduating what did you do before you found a job?
I graduated in July, which is the summer in the UK. It was a great time for me to travel around and see quite a few different places like Cardiff, Bath, Cornwall and London - among others. I especially loved Cornwall - Porthcurno Beach is stunning and the water was a bright, turquoise colour when I visited. Another highlight for me was visiting Scotland for a week - I loved the atmosphere and the people there. Everyone was so friendly.
After I finished travelling I started applying for jobs and first applied for an internship for a paralegal role. After that, I got an offer to continue working for the solicitors firm in Sheffield where I had already done my internship.
What have you gained so far from working in the UK?
Since starting working in the UK I have seen a huge improvement in myself, for example, my communication skills. Working in the legal sector as a legal assistant, I have taken the opportunity to use my language skills for the benefit of my clients who can't always speak English to a high enough level for what they need to do. I speak Mandarin, Cantonese and English fluently so that's helpful. It's also helped me improve my speaking skills in all of my languages.
Beyond the language side of things, I feel like since I joined my workplace I've been able to meet all different kinds of clients. Through these interactions, I've been able to build myself up as a strong, trustworthy professional in whom clients have faith. It's really important to me that's how people feel when they meet me.
Working in the UK is amazing, to be honest. I like the work-life balance and the way that things are set up means that I can both enjoy my work and have my own life outside of work.
What has been one of your favourite things about the UK?
To be honest, one of my favourite things has been my gym membership. I feel like I've become much healthier since I've been going. But other than that, I love the Christmas markets here. Even in Sheffield, it's so nice and the decoration is amazing. There is a Ferris wheel, quite a lot of different stalls and some great food as well. The German sausage was so nice and it was only five pounds. It was quite a huge piece. I couldn't finish it all in one go. It also became my lunch the next day.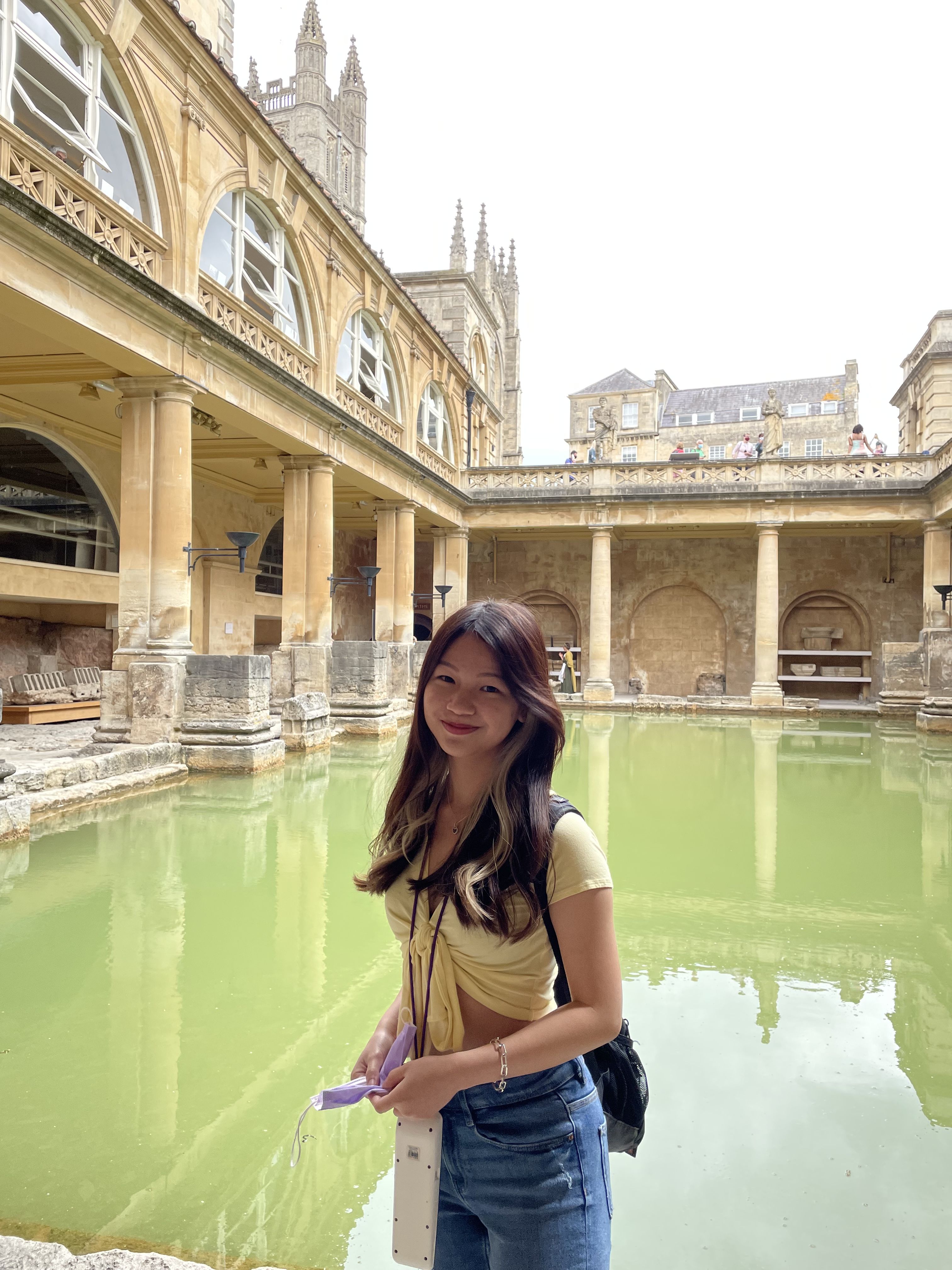 What are your plans for the future?
At the moment I'm happy in my role as a legal assistant. The Graduate Route means that I have up to two years to mentally prepare and get myself ready to pursue the LPC (Legal Practice Course). I'd like to go for it when I'm ready and hope, when I finish the course, to get a training contract from a solicitor firm in the UK. Then, when I've done my training contract, I'd like to work as a fully-fledged solicitor in the UK.
The Graduate Route has helped me because it has given me time to explore the UK, in terms of travelling and culture especially, before starting work. It takes away the pressure of starting work immediately with an employer to sponsor you. Instead, I had a bit of time to professionally and mentally prepare for my next steps within the legal profession.
Sign up to our newsletter
Get the latest updates and advice on applications, scholarships, visas and events.