Great nursing careers start here
The UK has a unique history in medicine, and our universities have been helping to advance medical knowledge and nursing practice for centuries. So if you want a bright career in nursing that's truly ambitious and right at the cutting edge of care, the UK is the best possible place to get a head start.
A proud nursing heritage
We've been at the forefront of professional nursing since it was first conceived as a profession. In fact, we created the first professional nurses in the world, when Florence Nightingale opened a dedicated school of nursing at St Thomas' Hospital in London in 1860.
Today we set the standard, led by the century-old heritage of the Royal College of Nursing. From administering vaccines to constantly improving standards in the discipline, we're helping to shape the ways that nurses care around the world.
Most of that care in the UK is provided within our world-famous public healthcare model, the National Health Service. Now 70 years old, the publicly funded model is closely integrated with private practice and the wider care system, and much of your learning will give you first hand insights into how it operates. So when you begin practising professionally you'll have some amazing experience to offer your employer, wherever you work.
Outstanding teaching across every specialism
The UK has three of the best universities for nursing in the world – King's College London, the University of Southampton and the University of Manchester. But with almost 90 universities offering close to 500 nursing degrees, you'll have plenty of choice on where to start or advance your nursing career.
The flexible modular nature of university teaching in the UK means that you'll be able specialise as you learn, choosing the modules that interest you most. So whether you're thinking about a role in midwifery, committed to caring for people with learning disabilities, or you simply haven't decided yet, you'll find plenty of support, guidance and opportunities to help you make your decisions and find your perfect path.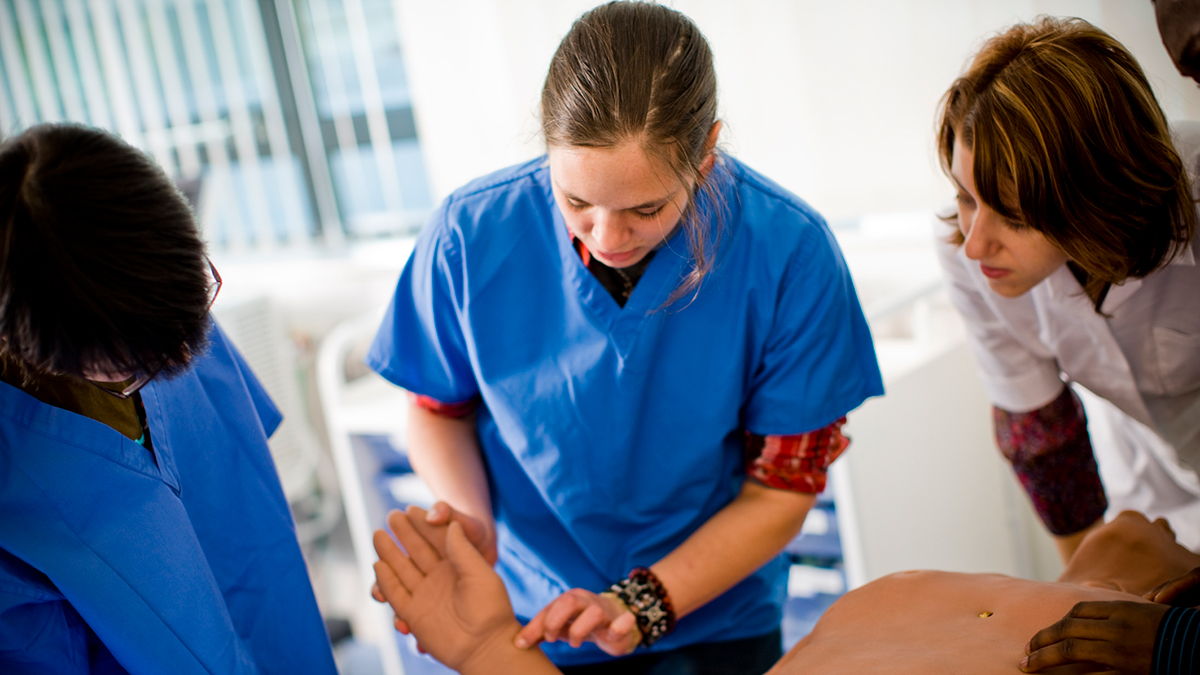 What to expect
A UK nursing degree will immerse you in every aspect of the theory and practise of nursing, including the real-world challenges you'll be facing when you graduate.
Real-world experience
When you study nursing in the UK you don't have to wait till you graduate to discover what it's like caring for people. With so many excellent relationships between universities and hospitals right across the UK, you'll be able to put theory into practice almost straight away in a clinical setting – so you feel confident in your professional role from day one.
Common career paths for UK nursing graduates include:
Adult nurse
Children's nurse
Health play specialist
Health visitor
High intensity therapist
Learning disability nurse
Mental health nurse
Midwife
Paramedic
Physician associate
Cutting-edge training
You will also be learning on the most up to date medical equipment to help make sure you're ready for the real thing, wherever you choose to go. With the latest medical research coming out of our universities too, you'll be learning from teachers who are at the very forefront of modern medicine.
Medical English
All healthcare professionals need a strong grasp of medical English, and by studying in the UK you'll be immersed in the global language of care. As well as perfecting your grasp of this essential tool, both verbal and written, you'll be developing a bedside manner and communication skills that you'll rely on throughout your career.
A unique study experience
From our advanced learning environments to our unique culture, studying nursing in the UK puts you at the leading edge of medical practice. So you graduate with the knowledge, skills and life experience you need to thrive in your chosen role. With amazing cities, friendly people and so much else to explore, the UK offers the best possible start to your career, wherever you want to go.
More in this section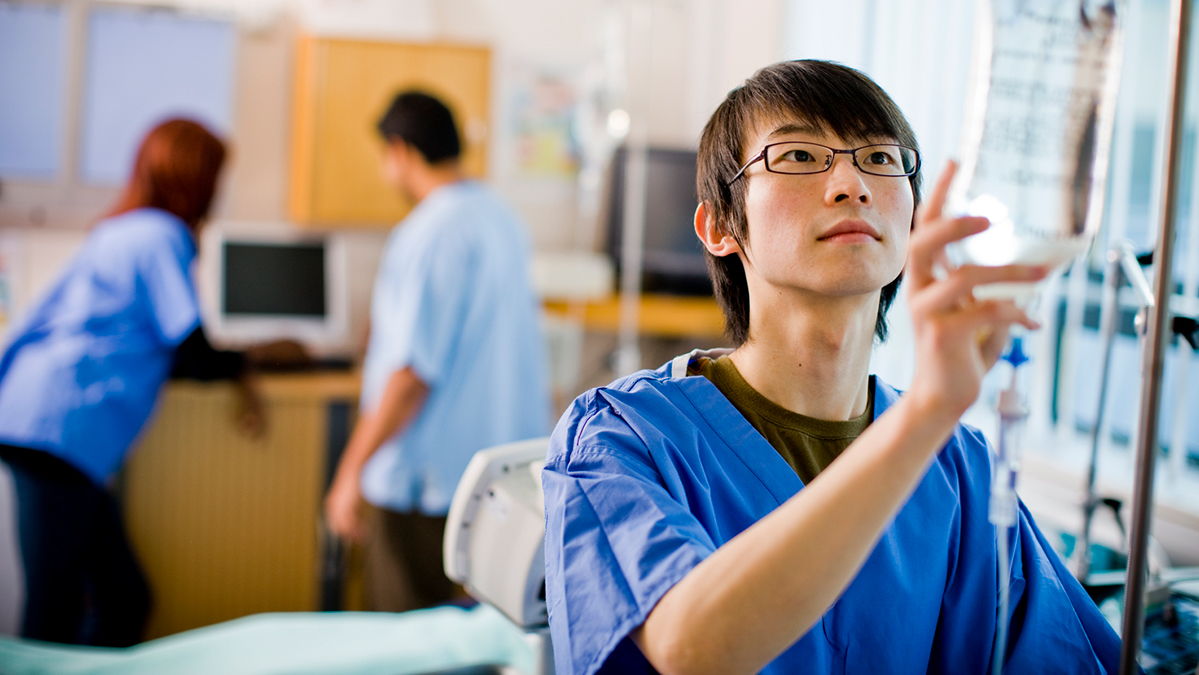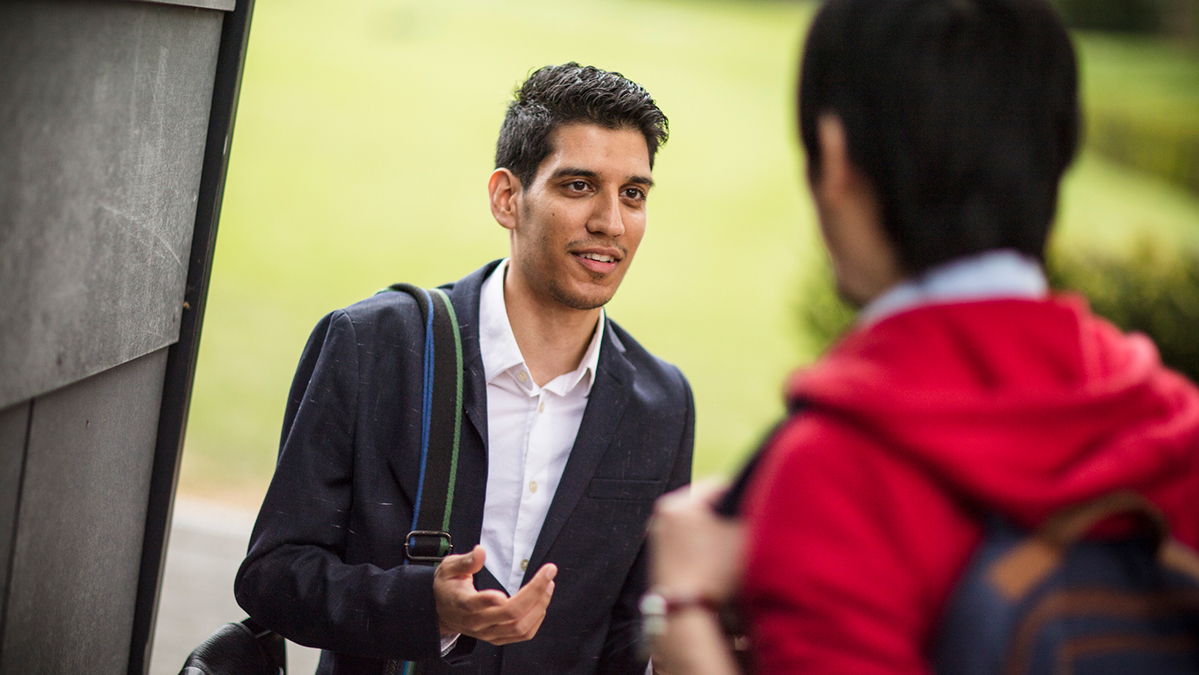 Study psychology in the UK
If you're fascinated by the way people think and behave, you'll get the best possible window into human psychology in the UK.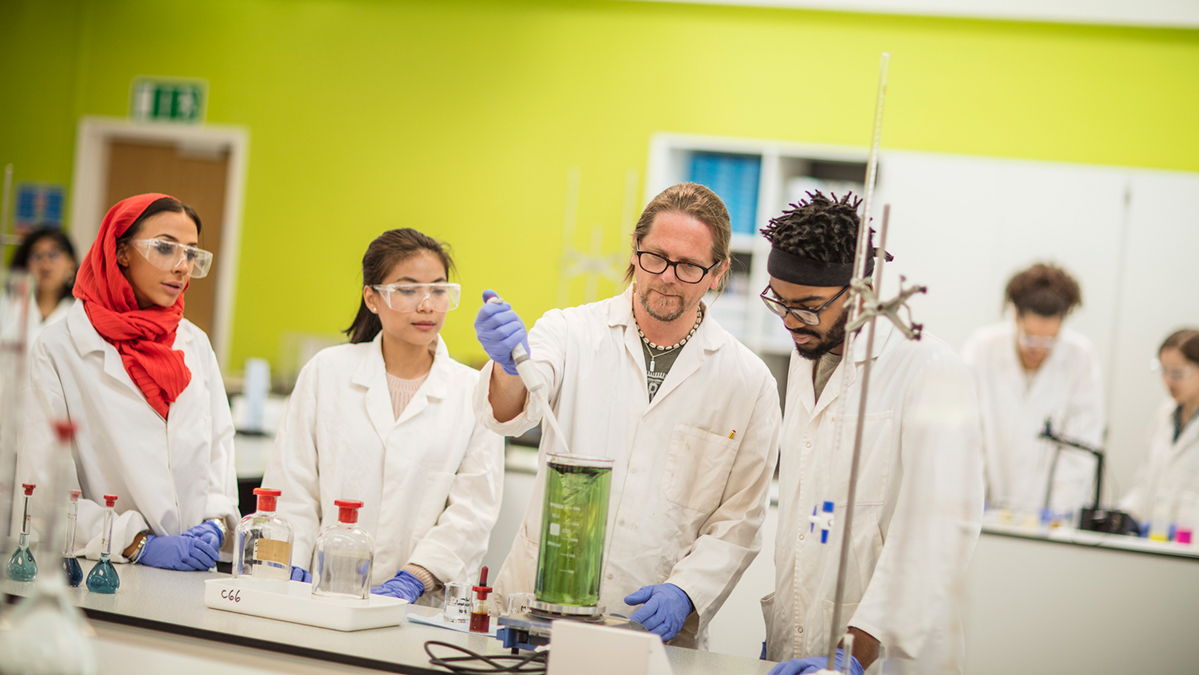 Study science and technology in the UK
If you're excited by the extraordinary things you could achieve with a science and technology career, you'll find the best possible starting point in the UK.
Sign up to our newsletter
Get the latest updates and advice on applications, scholarships, visas and events.