Study art and design in the UK
Design your perfect career
Whether you're eyeing up a career as a fine artist, a graphic designer or another visual specialism, you'll find the best possible teaching, facilities and inspiration in the UK. The UK has a world-famous heritage in creative art and design. From the iconic album sleeves of Peter Saville to Stella McCartney's catwalk creations, you'll be following in some very famous footsteps, quite literally. Our art and design departments have helped launch some extraordinary careers, boosting graduates into a creative industry that is currently worth around £100 billion.
Art and design are an intrinsic part of the modern world, shaping how we see and interact with everything from physical spaces to business services, ideas and communications, while constantly providing fresh sources of artistic invention for all kinds of commercial and creative projects. So if you want to learn how to express yourself and capture visual ideas, whilst taking a significant step on the career ladder, the UK is the best possible place to start.
Make your mark
The UK boasts 1,500 art and design degrees from 178 universities, with hundreds more in everything from photography and 3D design, to textiles and advertising.
The versatile modular courses on offer also mean you can adapt your learning as you go and specialise in the areas that you find you're most passionate about, whilst getting your hands-on state-of-the-art technology, whether that's 3D printing or motion capture suites.
Collaboration across departments means you'll be exposed to people and ideas from around the campus – and from outside the university through extensive industry links. Our experienced teachers bring a wealth of industry expertise themselves, so you won't just be learning the theory behind your chosen discipline, you'll be learning exactly how to apply it in the real world for the most successful career. In a highly competitive jobs market, you'll have the best possible chance to shine.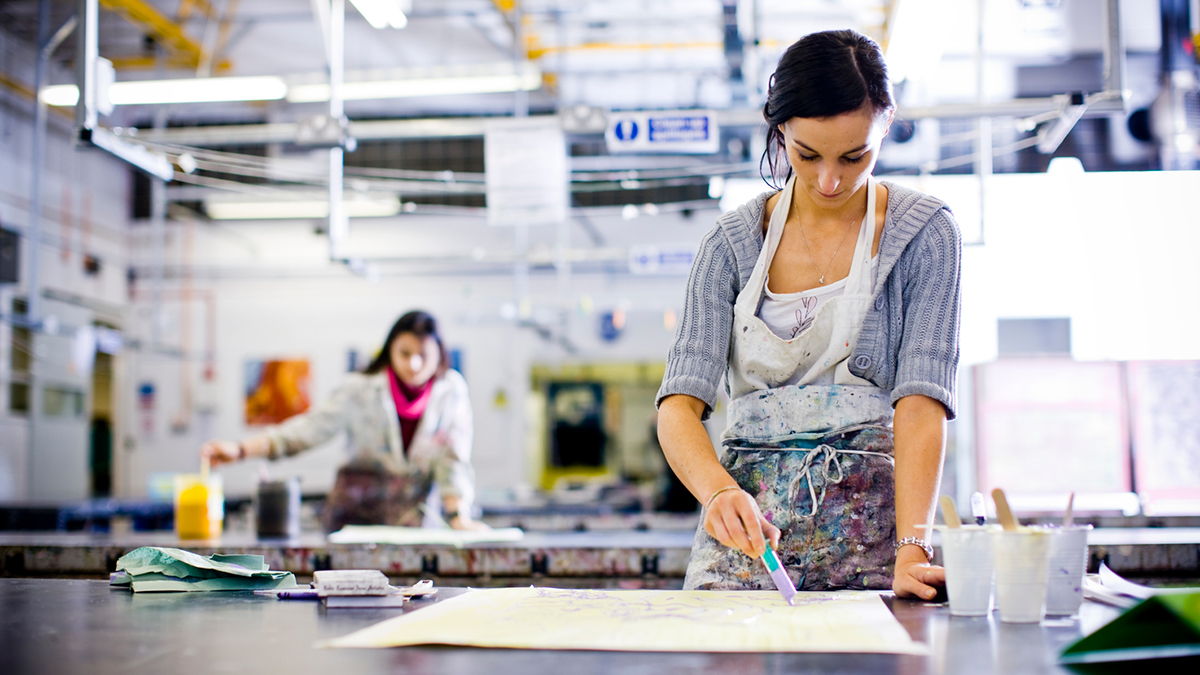 What to expect
Art and design
Artists and designers of every type are able to express themselves and refine their skills on a range of excellent degrees, where you'll be encouraged to think differently and rewrite the rules. From ceramics to comic art, we've got thousands of courses to choose from, each one led by supportive, experienced teachers with industry connections in your chosen field.
Powerful images
Students of film, photography, illustration and animation will find world-class expertise on-hand in the UK, showing them ways to master everything from narrative structure to lighting, image composition and editing. Not only that, you'll get the chance to refine all these skills on state-of-the-art equipment, from powerful HD cameras to motion capture technology.
Explore the materials you're passionate about
You can hone your art and design skills in all kinds of materials, with the tools, equipment and guidance you need as you hone your style. Our wide range of 3D design degrees allow you to experiment with modules in ceramics, textiles and jewellery to flex your learning and really find your niche.
Thrive in commercial environments
Studying in the UK prepares you to hit the ground running in all kinds of business environments. From advertising degrees to courses in digital and graphic design, you'll be able to interpret and deliver on a commercial brief. Extensive industry networks also mean you'll have opportunities to gain insights and portfolio feedback from a wide range of industry professionals.
More in this section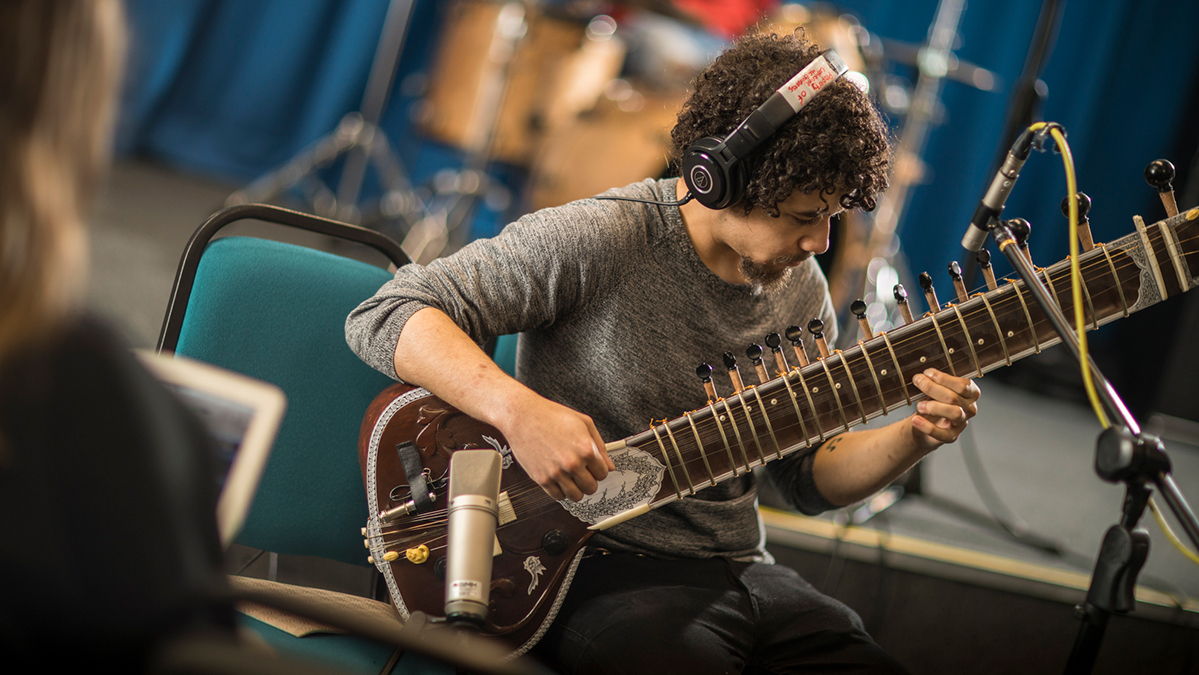 Study creative arts in the UK
If you want to study creative arts, the UK really is the best possible place to spark your imagination and your career.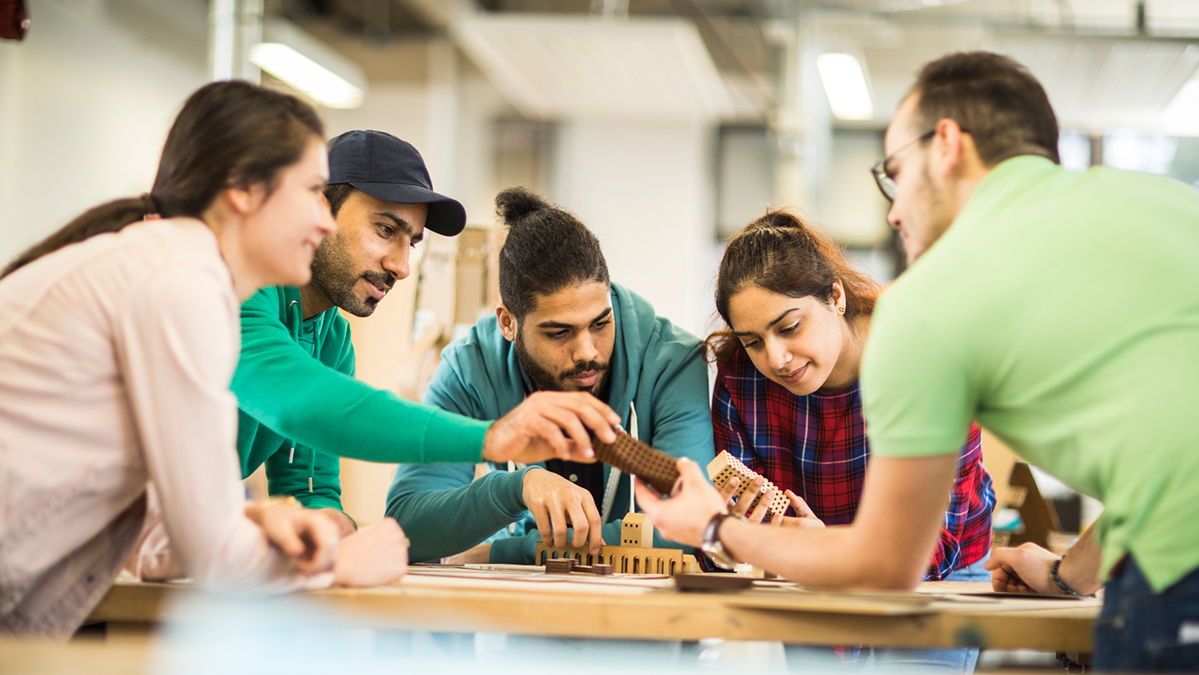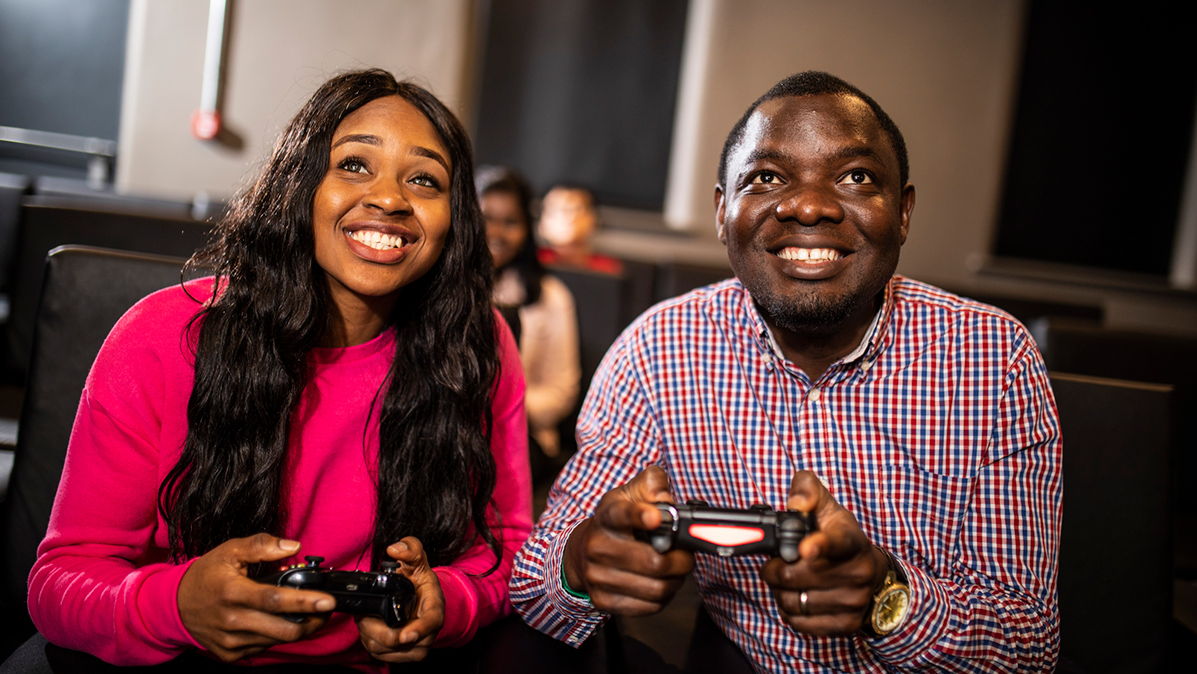 Study gaming in the UK
If you want to make an impact in gaming, you can give your career the best possible start right here in the UK.
Sign up to our newsletter
Get the latest updates and advice on applications, scholarships, visas and events.