6 simple ways to combat stress as an international student in the UK
It is natural to experience stress. We all do. But as a new international student in the UK, you may have some added 'stressors'. Perhaps you're studying in a language that is not your own. Getting used to a new education system. A new culture. Trying to make friends, have fun and stay healthy. But at the same time, you've got to keep up with your university work.
Here are a few ideas that might help you along the way when trying to manage any stress you might experience during your studies.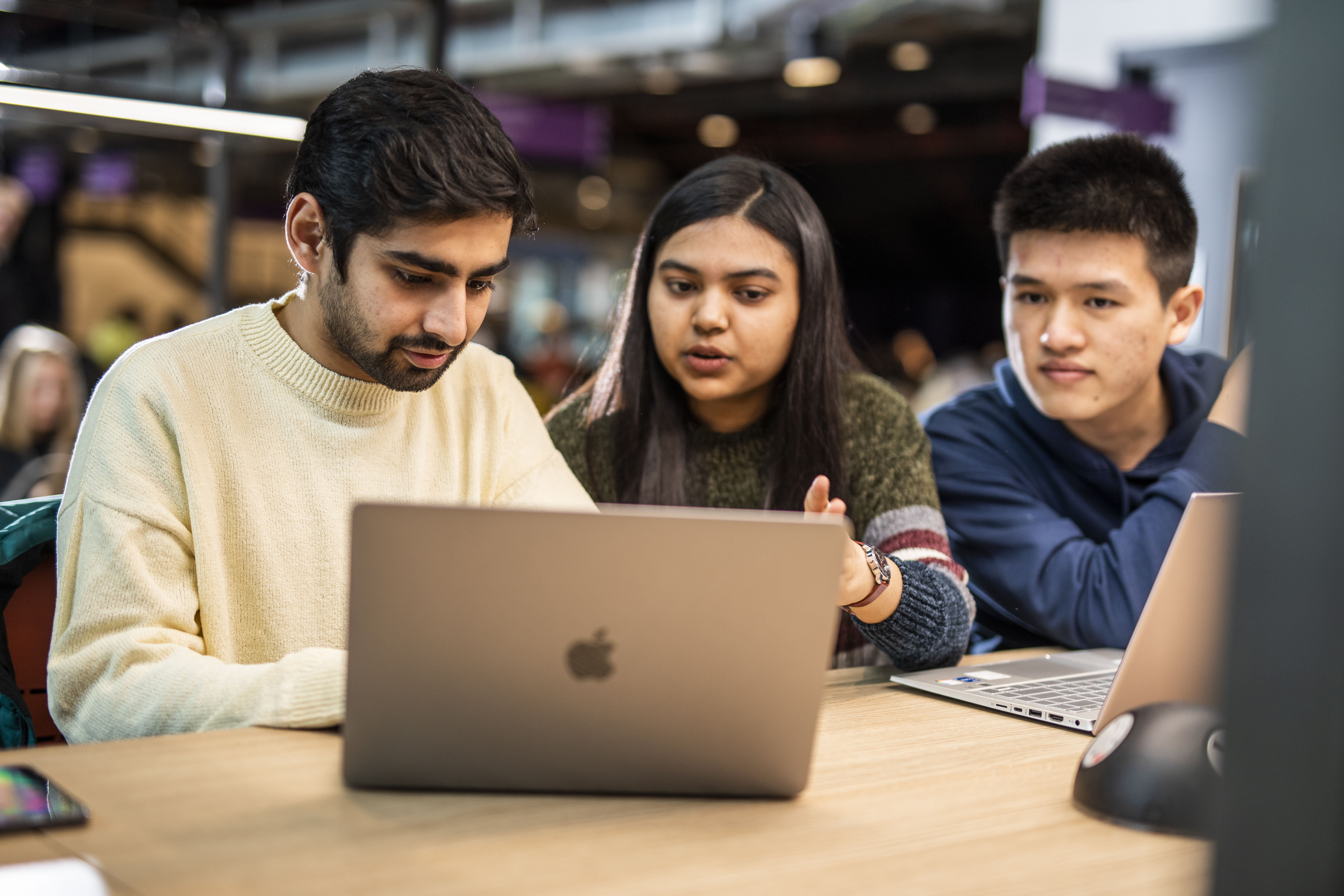 1. If you need something, ask for it — no matter how big or small
If you need something, ask for it. This is the number one piece of advice former students always give to new arrivals in the UK. You likely won't be the first or the last person who wants to ask the question and people will be happy to help. If they don't know the answer, they might be able to pass you to someone who does.
And you can ask anyone for help. Your housemates - if they want to cook a meal together on Friday. Your coursemates - if they will proofread your essay before you turn it in. Your lecturers - if they can give you some tips on academic writing to improve your grades. The student wellbeing staff - if they can support you through any mental health challenges or anything else you are going through.
Don't be shy. And if you are, ask anyway.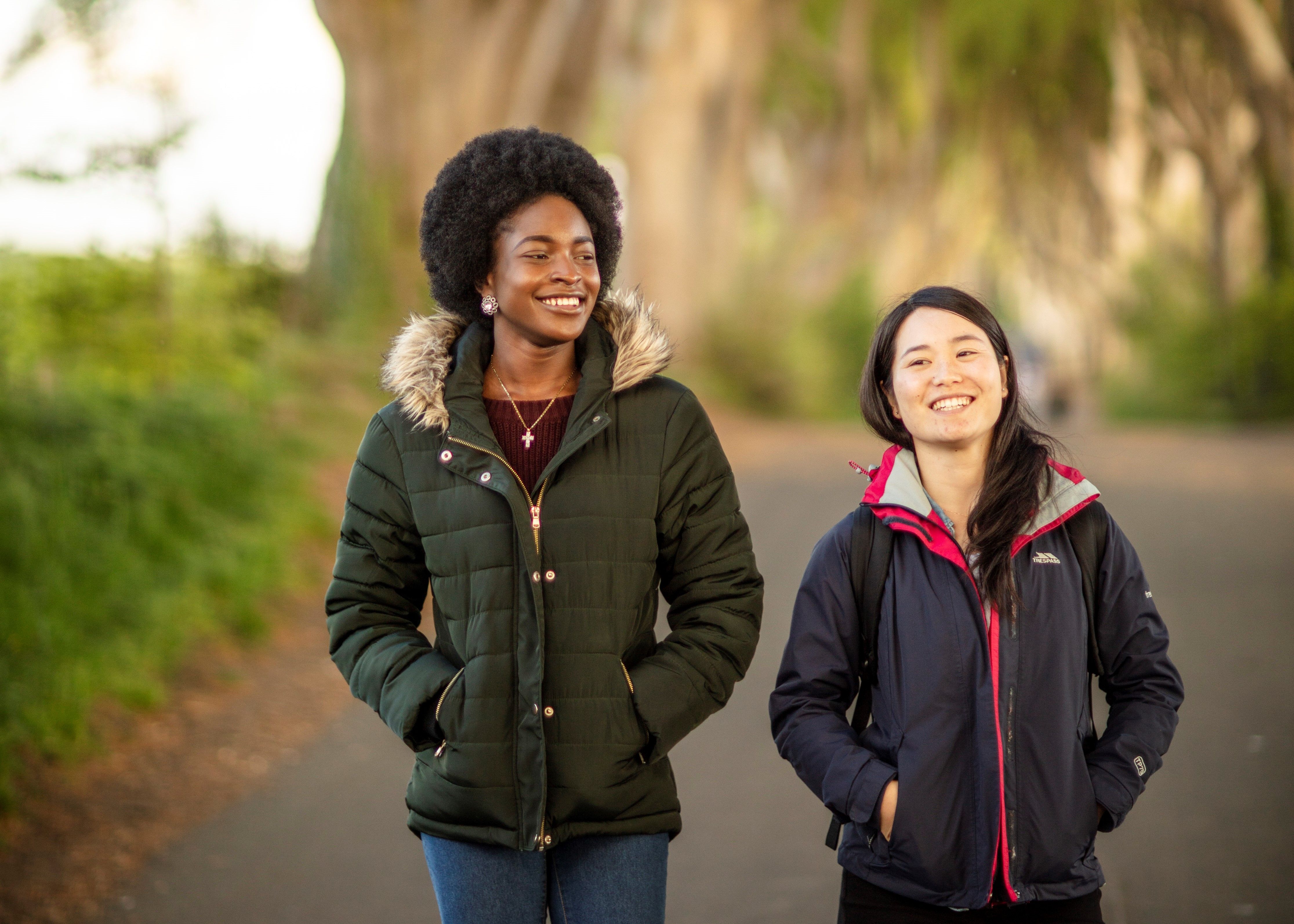 2. Meet your basic needs  — food, sleep and exercise
To look after your physical and mental health, always go back to the basics. Healthy (or relatively healthy) food, sleep and exercise are the basic pillars you need to be well. It sounds simple. But many of us struggle to take care of ourselves as well as we should. Especially when adapting to the pressures of studying and living in a new environment and going through a lot of change.
If at any point you're not feeling great, ask yourself, have I eaten well? Did I get enough sleep? Have I moved my body? If the answer to any of these questions is no, try and address what is missing as best as you can — have a sandwich, take a nap (if it's practical*), give yourself a few moments to rest, or go for a walk. And then, if you're still not feeling better — you'll know there might be something else you need to pay some attention to.
*Some university campuses have dedicated, comfortable, quiet spaces for students to nap, rest or meditate.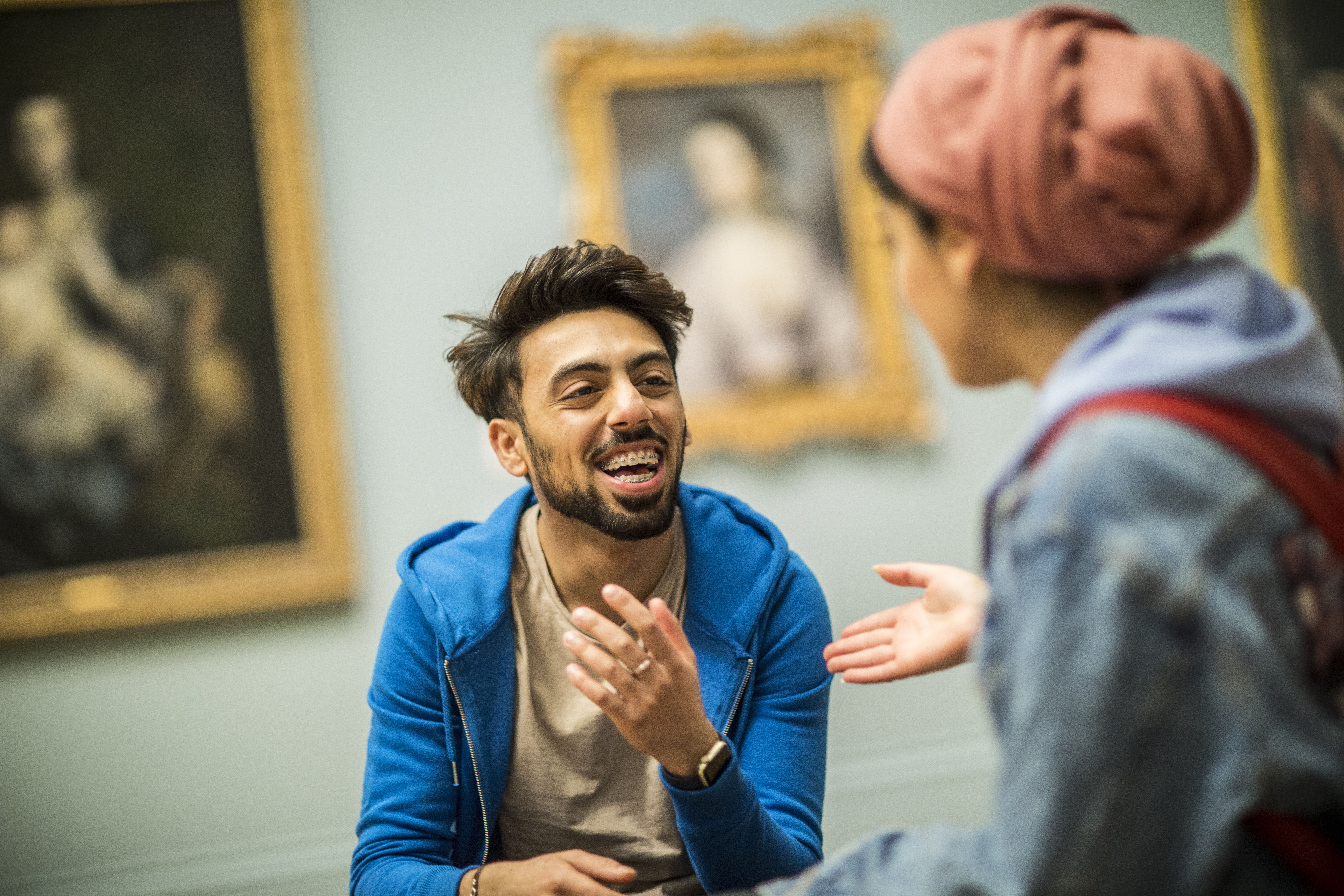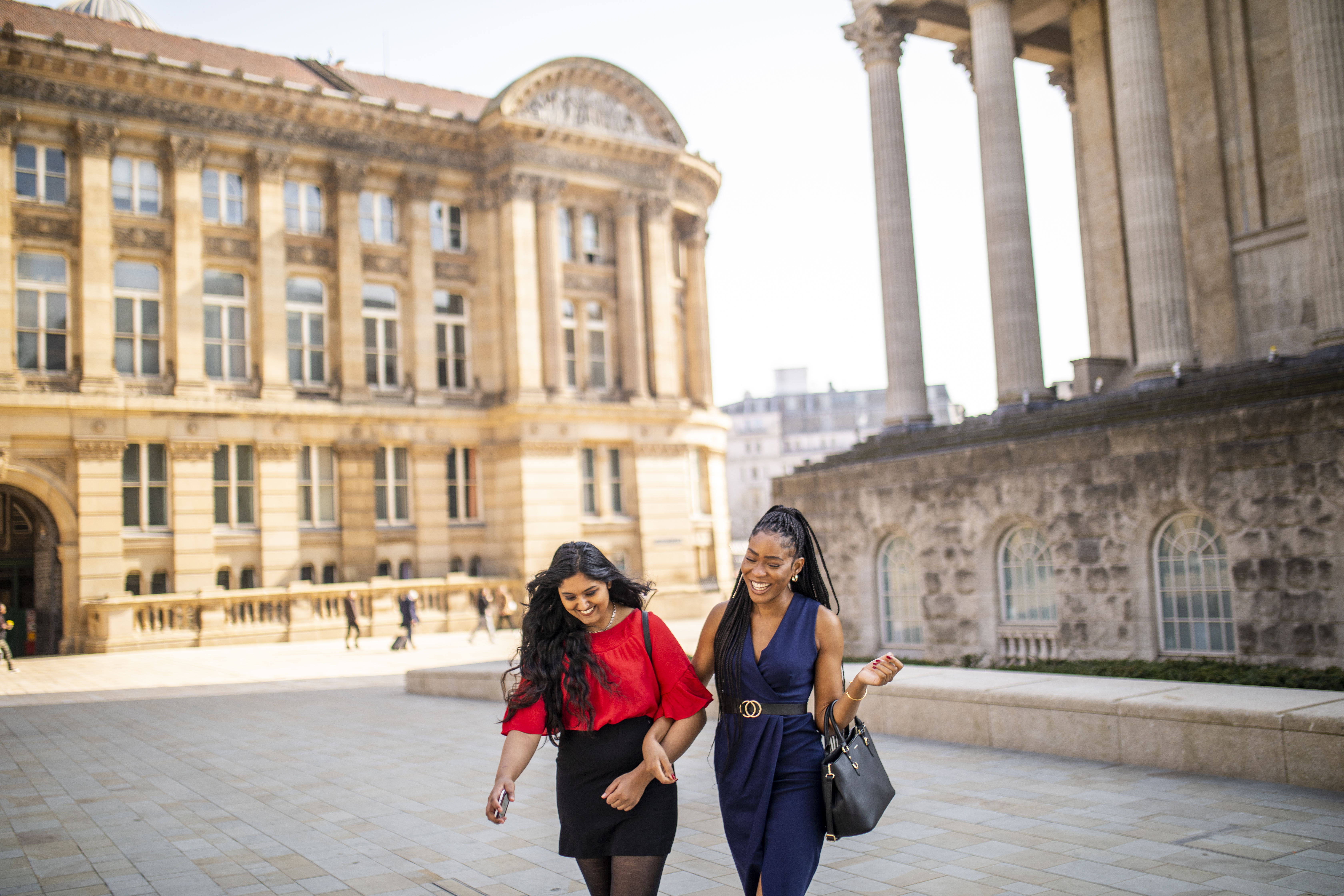 3. Work out what makes you feel good in your day-to-day life, and do it regularly
For many of you, first and foremost, you have come to the UK to study. But no matter how demanding your schedule is with work, study or other commitments, try to prioritise regularly building time in for yourself. One person might need quality alone time listening to a podcast on the move or unwinding at home reading, painting or watching TV. Whereas someone else might prefer to get active, soak up some culture at a museum, concert or art gallery or enjoy some of the culinary delights and global cuisine that the UK has to offer.
You will know best how you relax, de-stress, and fill up your energy reserves. Make a habit of carving out time for yourself to feel good in your normal day-to-day life. Even if that just means turning off your phone for a few minutes, having a cup of hot tea or coffee and letting it warm you up as you look out of your window watching the world go by.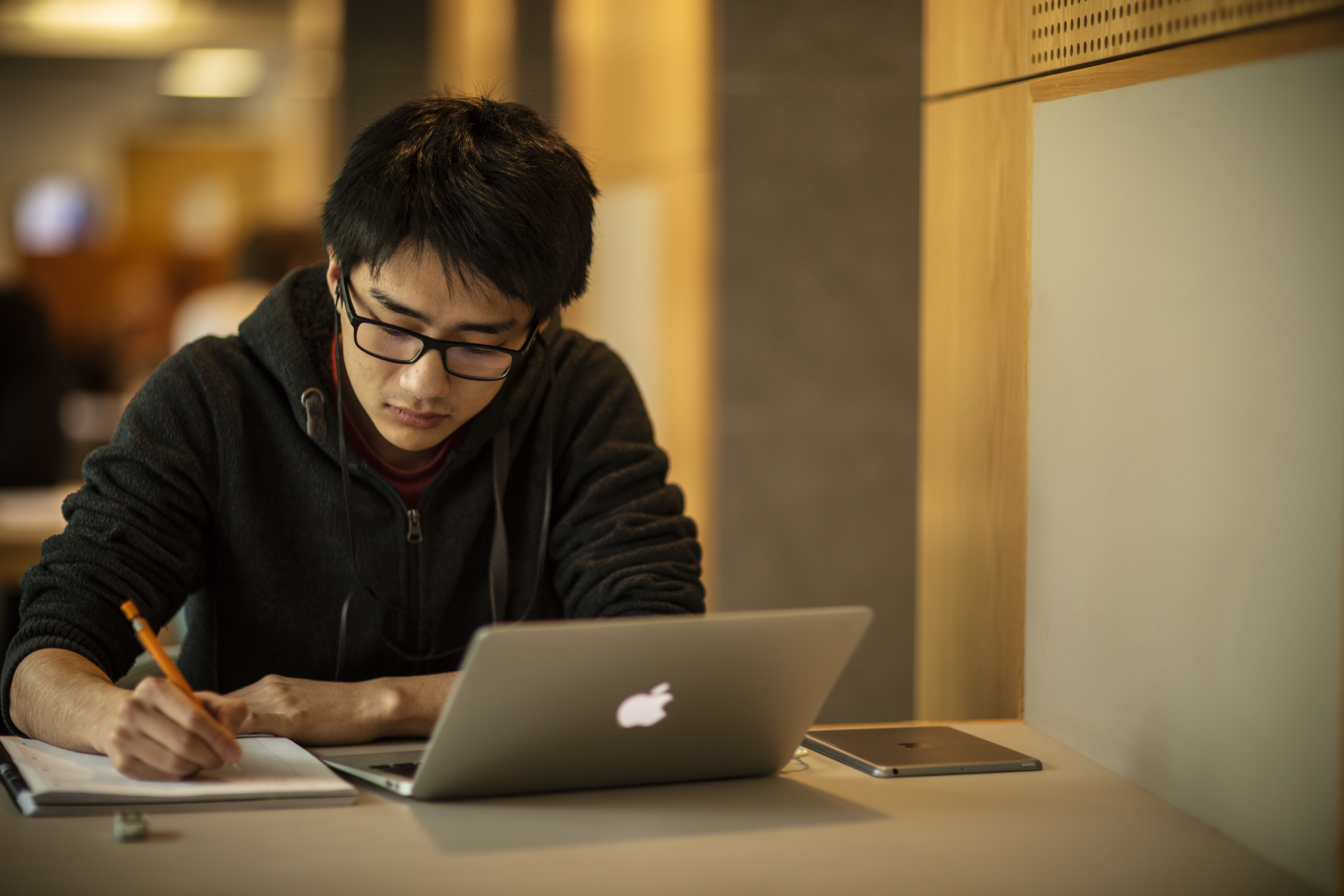 4. Time is precious. Try to manage it in a way that works for you
To combat stress proactively, find time management strategies that work for you and make you feel more in control of your time. Here are two techniques to help you feel more on top of your work and anything else you have to manage by breaking things down by time and tasks.
The Pomodoro Technique -
Break your time into a series of 25-minute segments of focus time, each separated by short rest times to help you take a step back from your work, stretch or have some fresh air. To make this more effective, decide what you want to cover in each 25-minute window so you can stay on task. It might help you to make a detailed list of what you need to do in steps so you can start to make progress on something like a dissertation that, when seen as one individual piece of work, can be overwhelming. These shorter, more defined periods of focus will take off the pressure of full unstructured study days. They will also help you to hold yourself accountable and keep on track with your goals.
Time boxing -
Allocate a fixed period of time to a planned activity and stop working on it once the time is up. The activity could be anything from planning your next assignment or cleaning the bathroom in your student accommodation.
By defining and limiting the time you spend on something specific, you can make it more achievable and fight procrastination. It will also stop you from multitasking — as you will have a clear focus on that time period — and therefore increase your productivity and chances of success.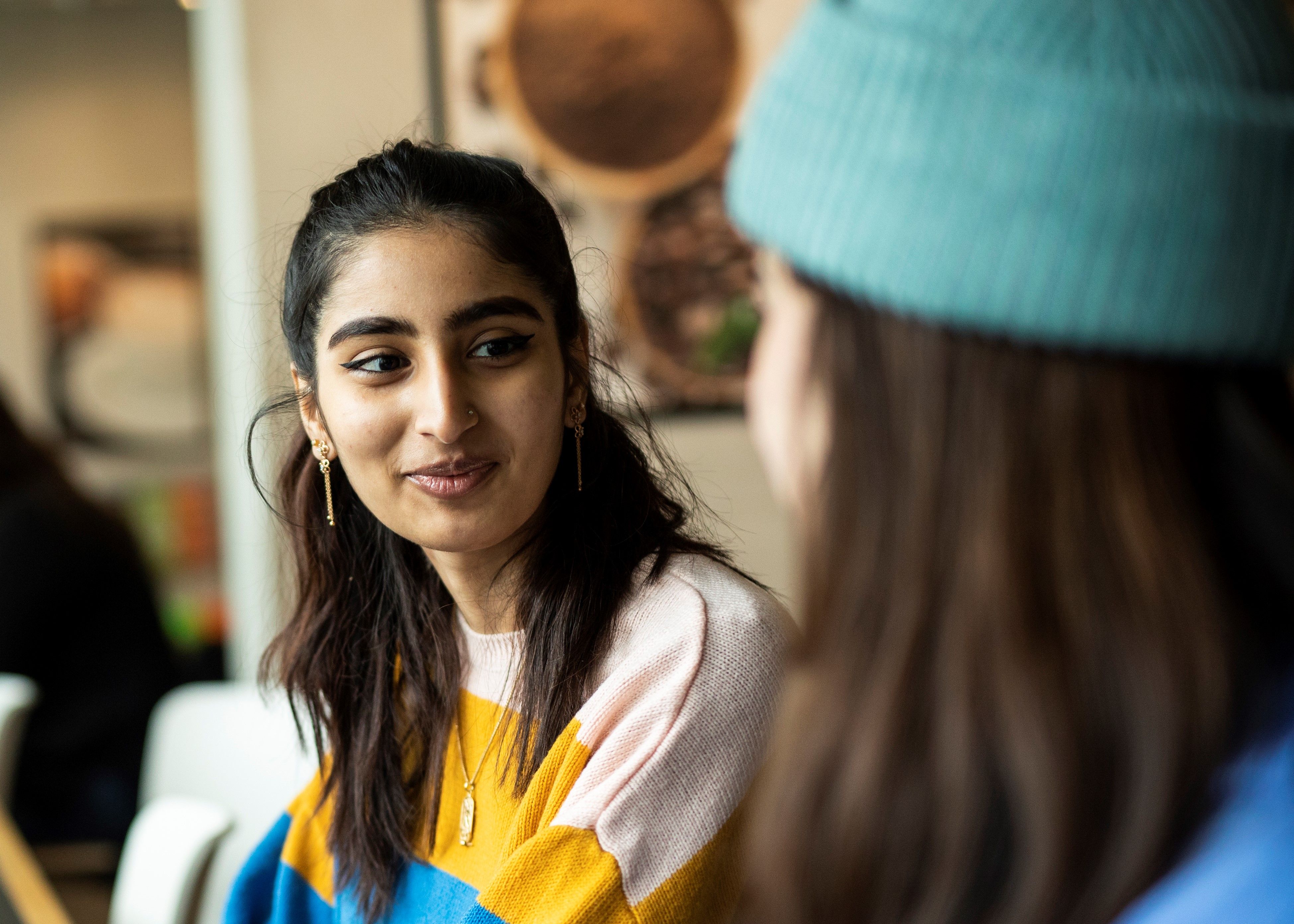 5. Don't let perfectionism stand between you and the goals you have set for yourself
When it comes to university, remember that you have been accepted onto your course to learn, not to be 'perfect'. And learning takes time, consistency and commitment.
Perfectionism often leads to procrastination and is closely linked with the emotion behind why we are consciously or subconsciously choosing not to do the things we need to do. When we think what we do won't be good enough, even if that's just concerning the high standards we set for ourselves, it can be hard to get started.
If you have an essay to write and you're scared that it won't be perfect, you're probably right. And a blank page can be intimidating. As soon as you open a new document, write something. Anything. Even 'I don't want to write this essay because I don't know what I want to say'. Starting is progress. When you get around to writing about your topic, which you will, you'll have something to get feedback on and improve as you go.
Try not to let perfectionism or the mindset that anything less than perfect is not worth it get in your way. Learning is incremental and sometimes so gradual that we don't realise it's happening. When you look back at the end of the first term or even the end of the academic year, you'll see how far you've come.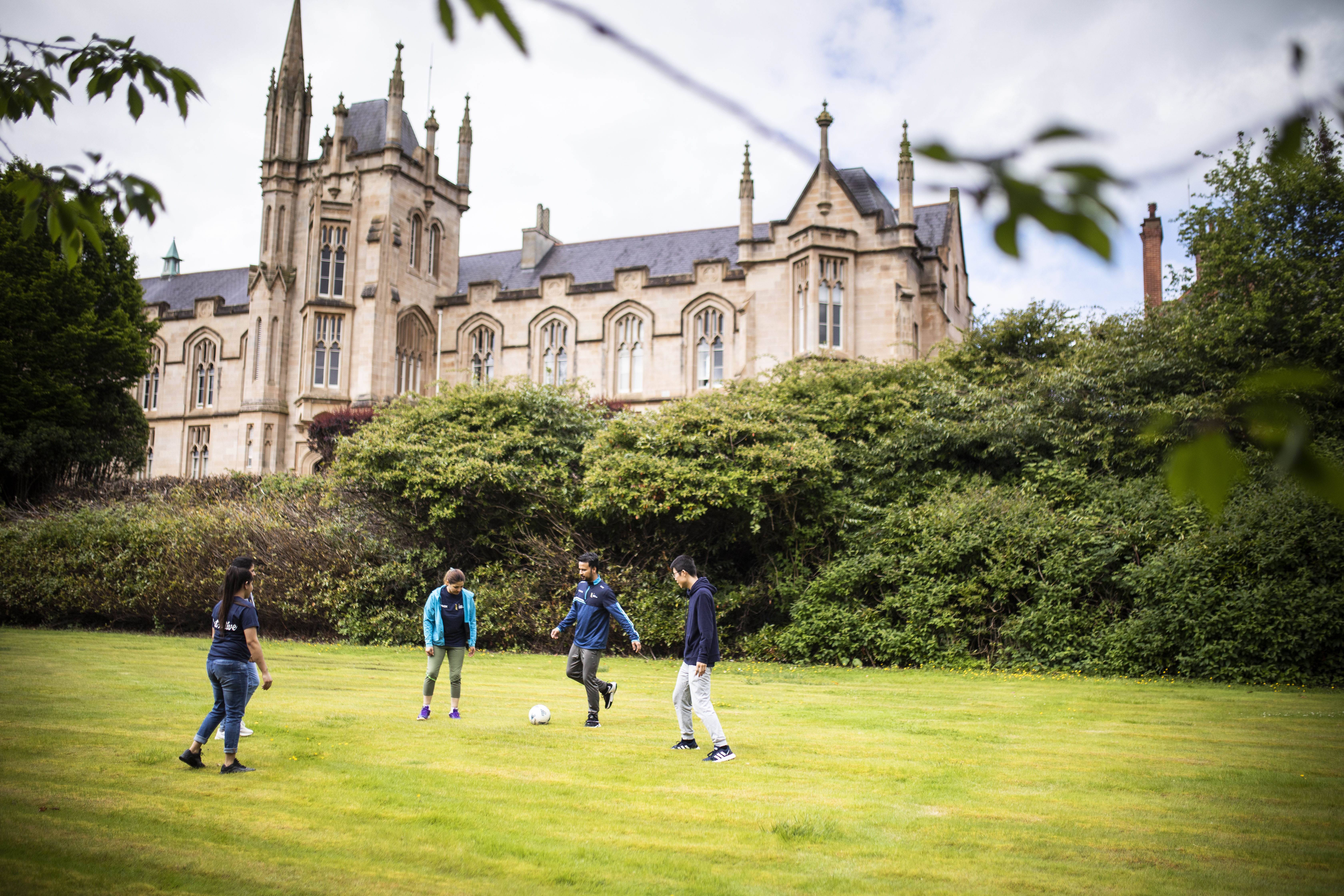 6. Go outside and keep things in perspective
Going outside, especially in nature, improves our mood. It's a fact. Even on bad days when feeling 'good' might be difficult, we almost always feel better afterwards than we did before. Gentle exercise alone quickly reduces any feelings of worry, stress or anxiety, sometimes for hours afterwards. In the UK, especially in the wintertime, getting daylight is essential for us to get Vitamin D. This is even more important for international students from sunny countries who may feel its lack more, sometimes without realising. Adding a lunchtime walk or cycle into your routine can make a difference. And there are so many green spaces and places of natural beauty to explore in the UK.
Being outside can help you keep things in perspective. Although you will spend much of your waking time (maybe most of it) studying, small things that you make into a habit have an impact. Leave your bedroom or the library for half an hour every day and walk down the street or to the park or to the lake. Maybe bring a friend. Watch the red and yellow leaves tumbling down from the trees overcast by the autumn sky. And feel the cool air as it touches your cheeks. Although your studies are important, leaving your work behind — even briefly — will remind you that you are connected to something bigger.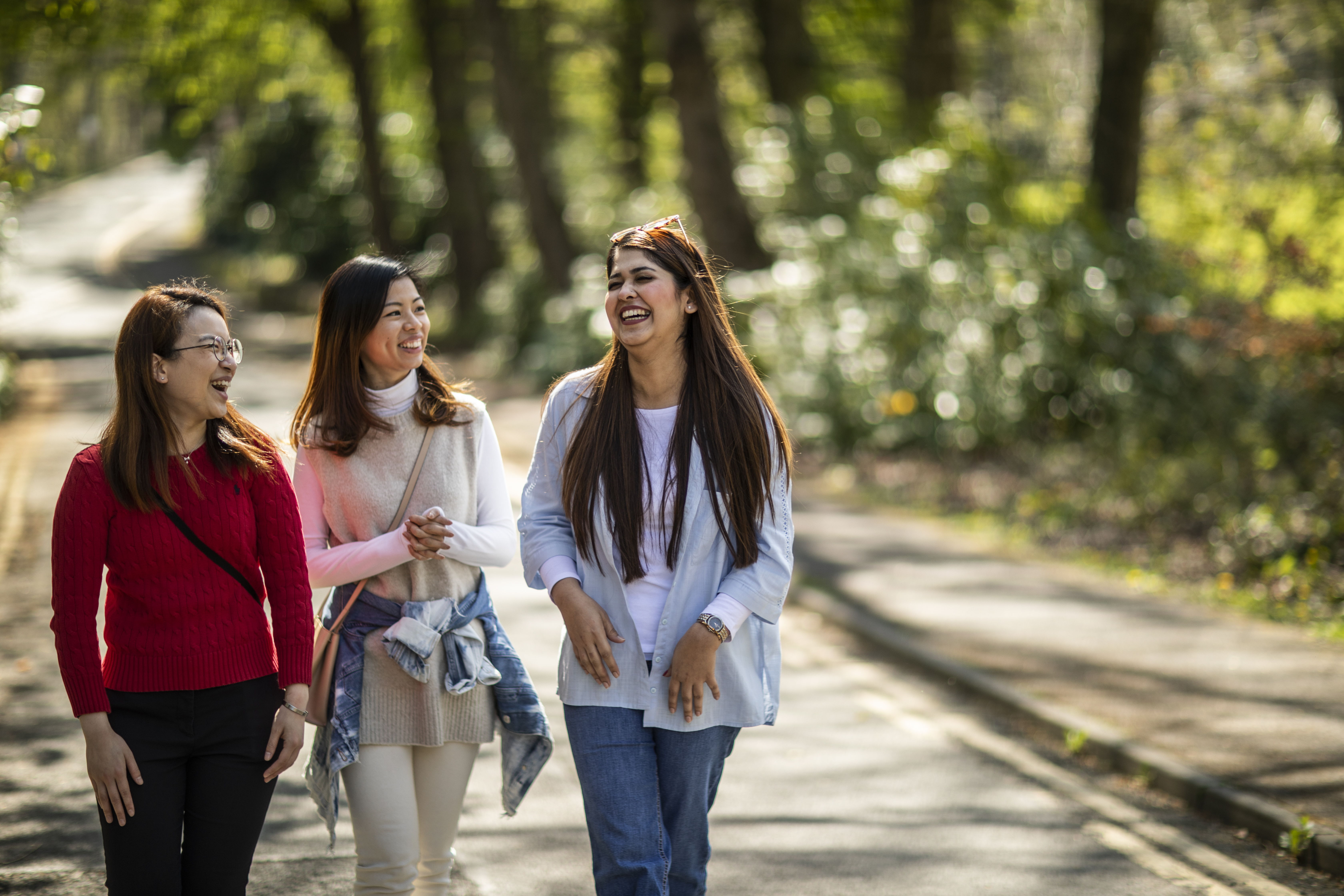 More in this section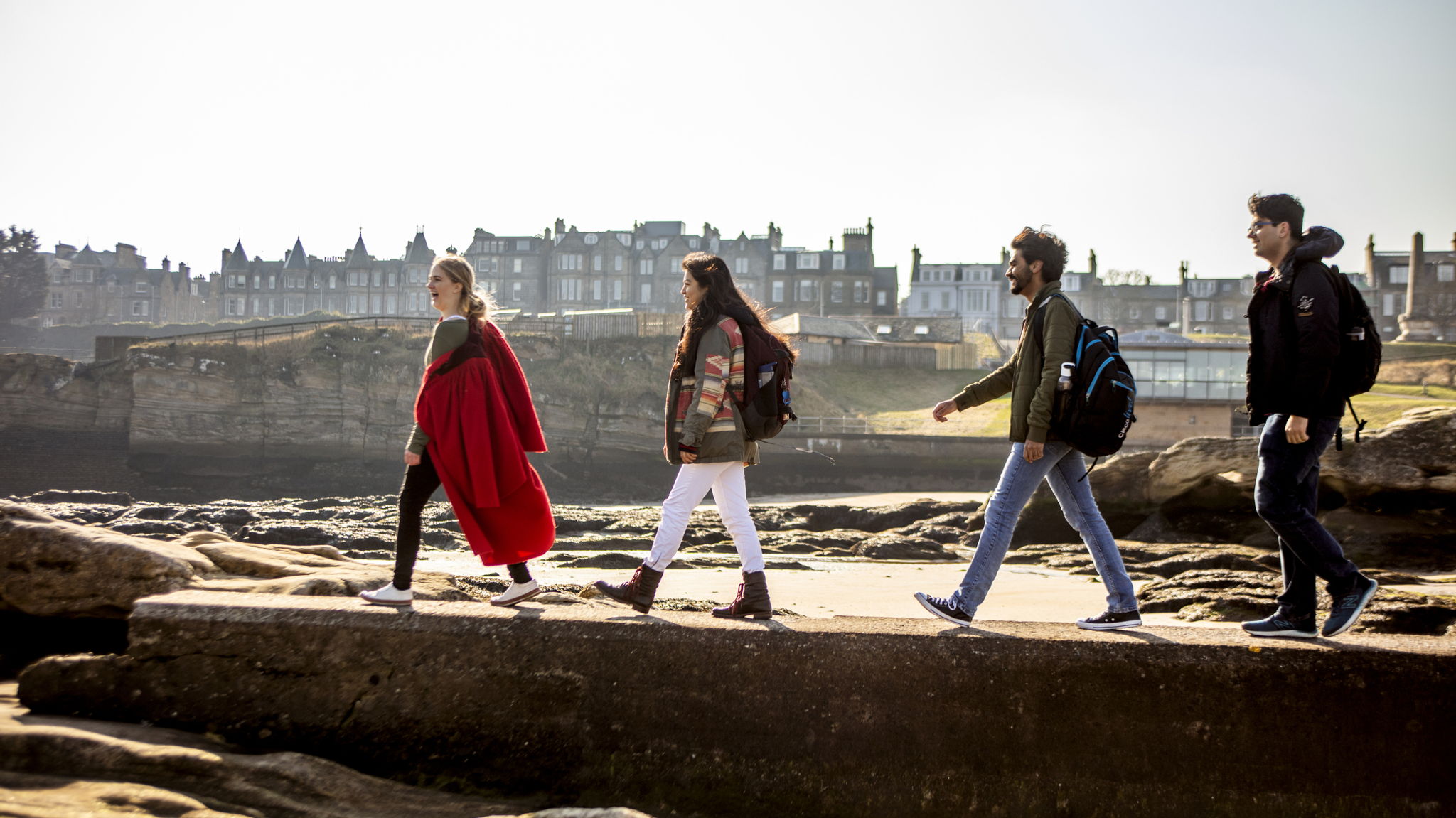 Study UK blog
Get a glimpse of student life in the UK from international students themselves. Discover UK culture, top tips, scholarships, graduate stories and more.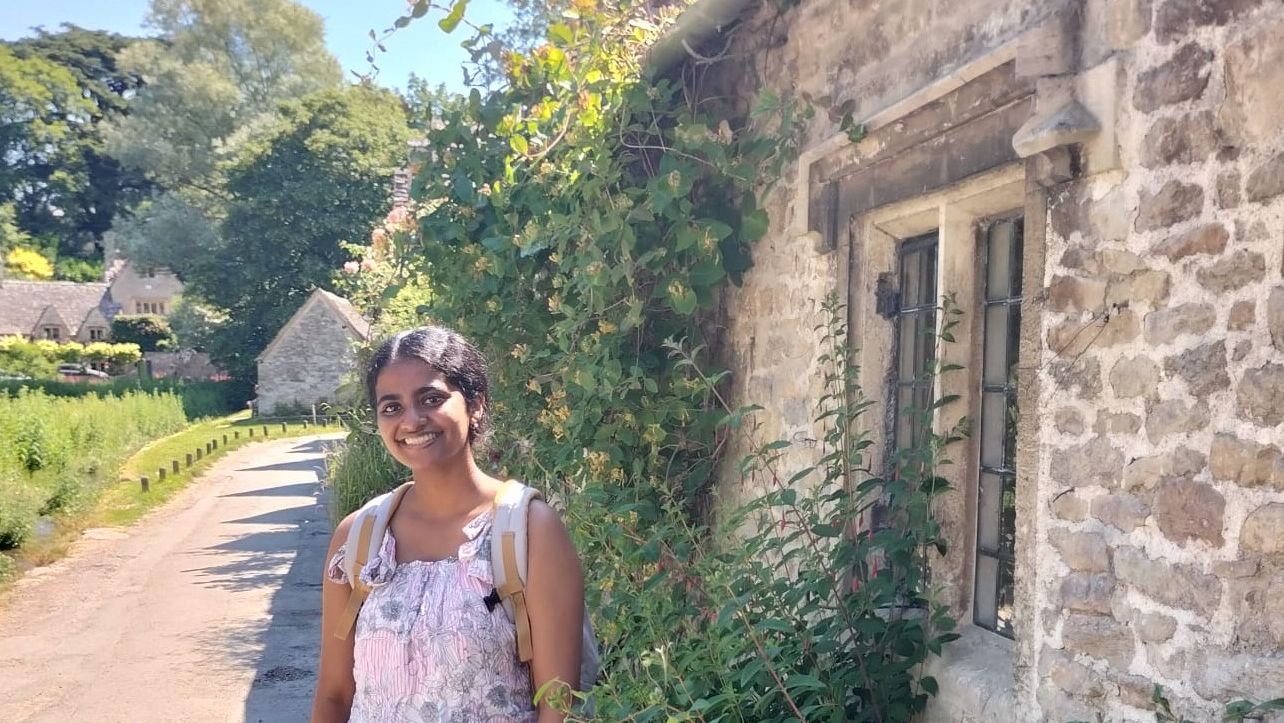 See more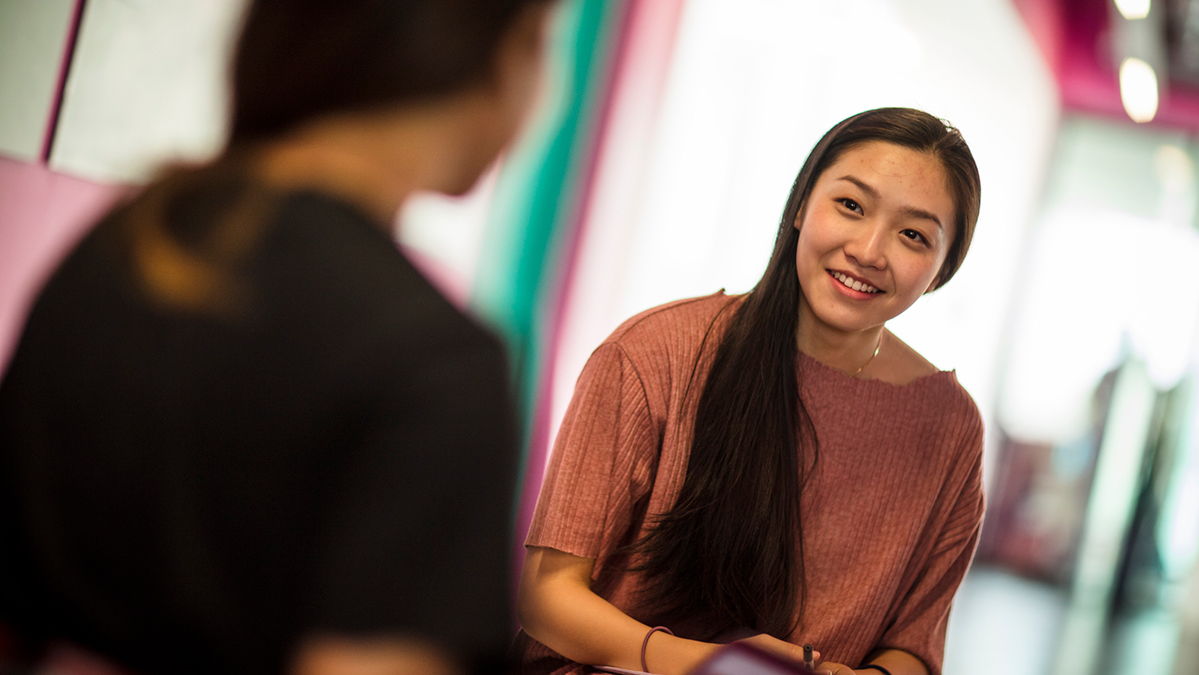 Support while you study
Moving to the UK to study is exciting, but we know that getting settled into a new country can be daunting, too. Find out how and where to get support.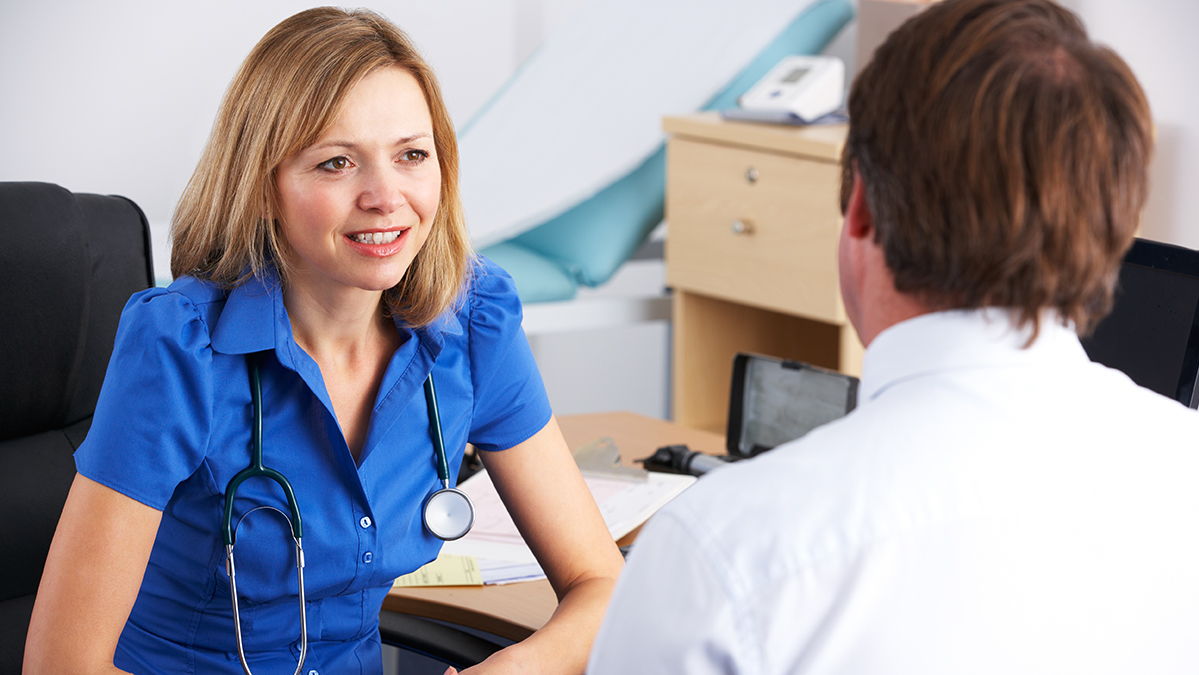 Health and welfare
With one of the most advanced healthcare systems in the world, as an international student in the UK you will be looked after.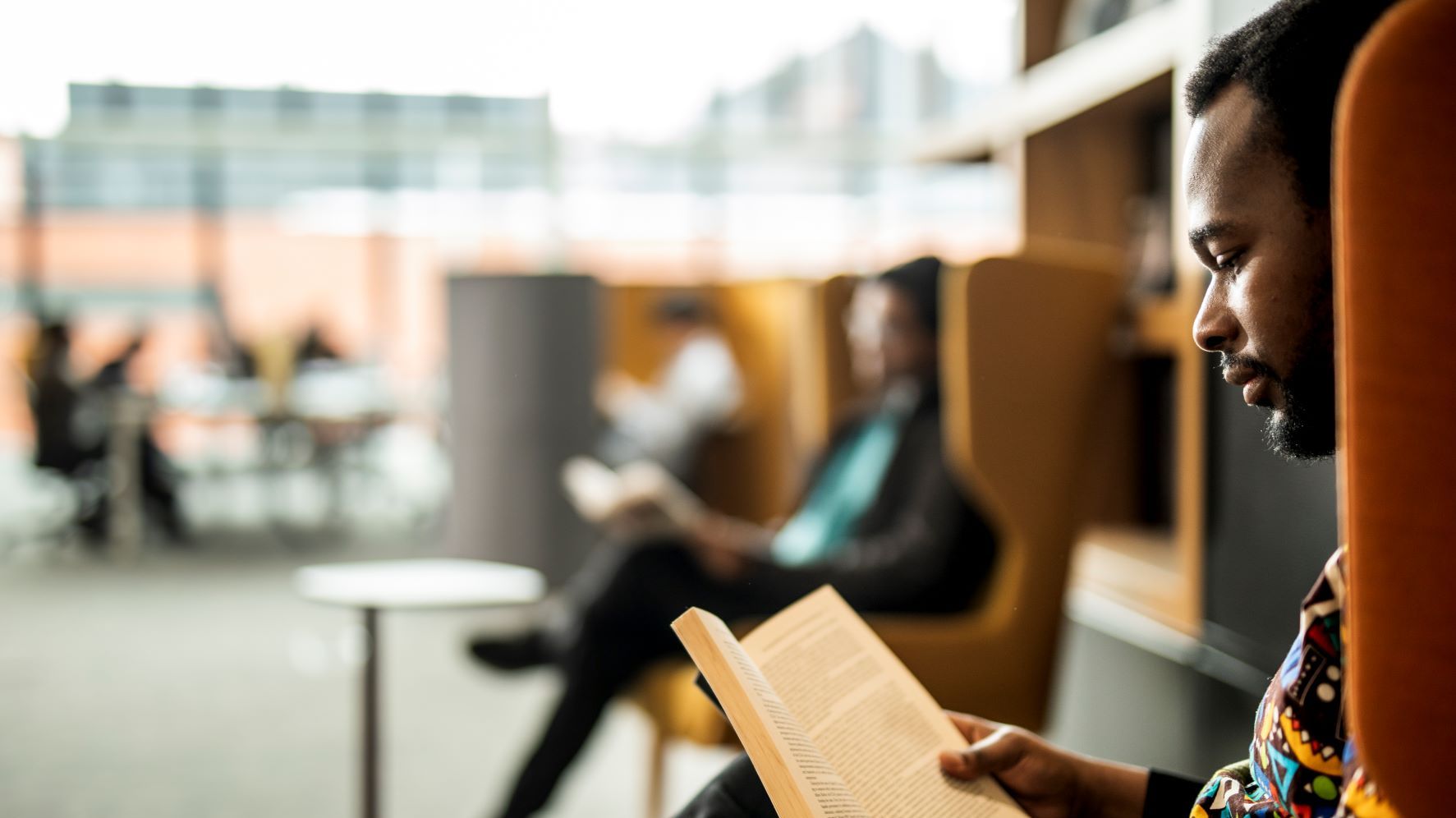 Ways of learning
UK institutions offer a wide range of courses at all levels of study. Start your research with our essential information.
Other relevant websites
Sign up to our newsletter
Get the latest updates and advice on applications, scholarships, visas and events.