Connect with nature while studying in the UK: my life as an international student in Belfast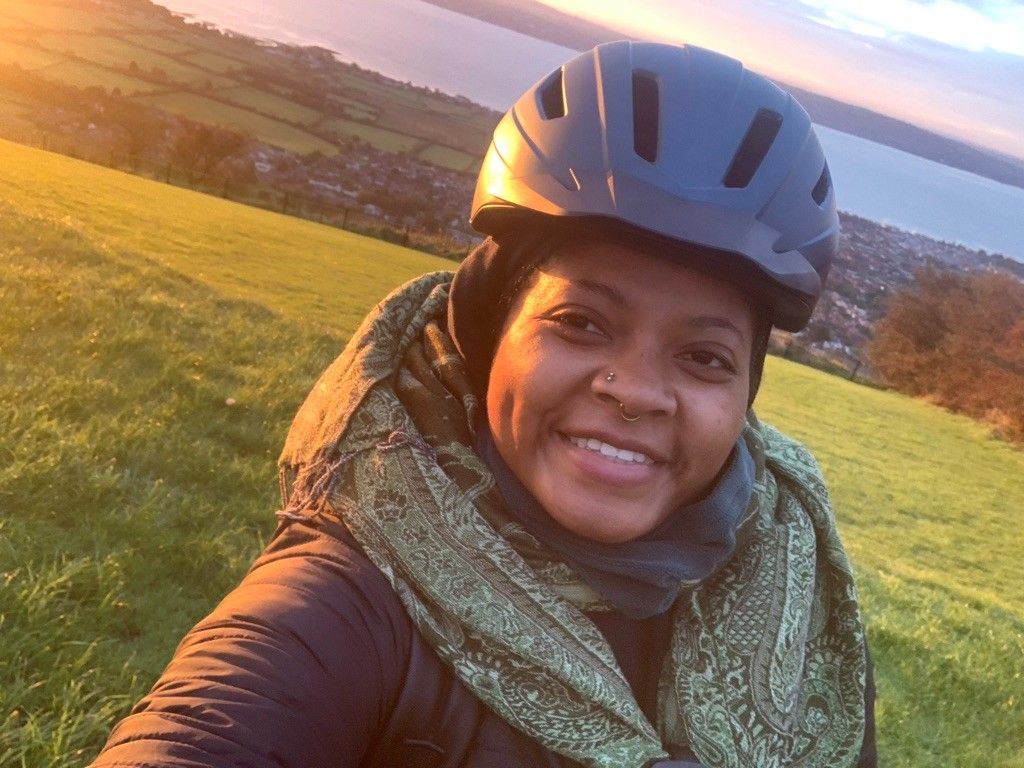 Hannah, from the USA, is studying a master's in Transitional Justice and Human Rights Law at Ulster University. She shares her reflections on the affordability, natural beauty and 'culture of niceness' in Northern Ireland and her next steps into employment in the UK.
'I decided to study in Northern Ireland because of the historical and political context'
I decided to come and study in Northern Ireland because of the historical and political context. Much like South Africa, it holds an essential place in discussions and critical thinking in relation to transitional justice. Transitional justice is about making and creating peace and changing society after acts of tragedy. Living and studying here has already given me so much perspective into how to shape-shift old versions of peace processes into new cultural contexts.
'I received a full scholarship to study in Northern Ireland and haven't looked back'
I'm a licensed attorney in the USA and have been for years. Before I came to the UK, I was also teaching for the Legal Research and Writing course as part of City Colleges of Chicago - Wilbur Wright College's paralegal certificate programme.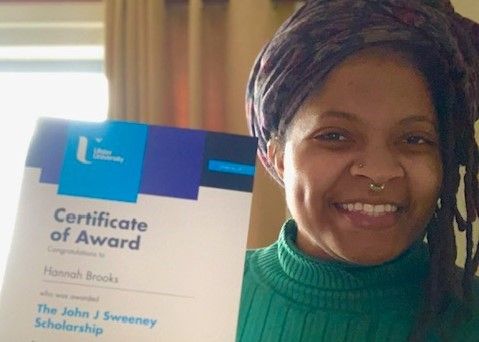 I visited Oxford to speak at the Oxford Women's Leadership Symposium as an individual researcher. Following that, I got my presentation, among a couple of other pieces of work, published. While I was there, I spoke to lots of different people and many of them suggested that I pursue a master's of law. I received a John J Sweeney Scholarship to study in Northern Ireland and haven't looked back.
'I cannot overstate how affordable it really is'
There are so many discounts available to students. Housing in Northern Ireland is also really affordable and you can live in a beautiful place for a good price. I have a full scholarship and still run my law office, HJB Legal Services, Ltd. though now with a smaller caseload. I've used a lot less of my savings than I had anticipated.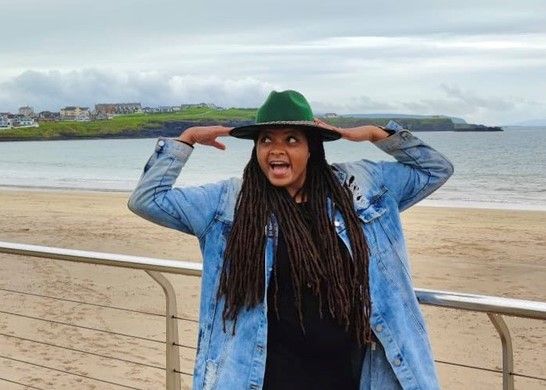 The National Health Service (NHS) is incredible. I think that sometimes people grossly underestimate what access to healthcare can do for someone. As someone with a chronic illness, it's life-changing.
'Connecting with nature is so good for you'
I love being able to step out into nature. As soon as I go outside, I'm immediately surrounded by it.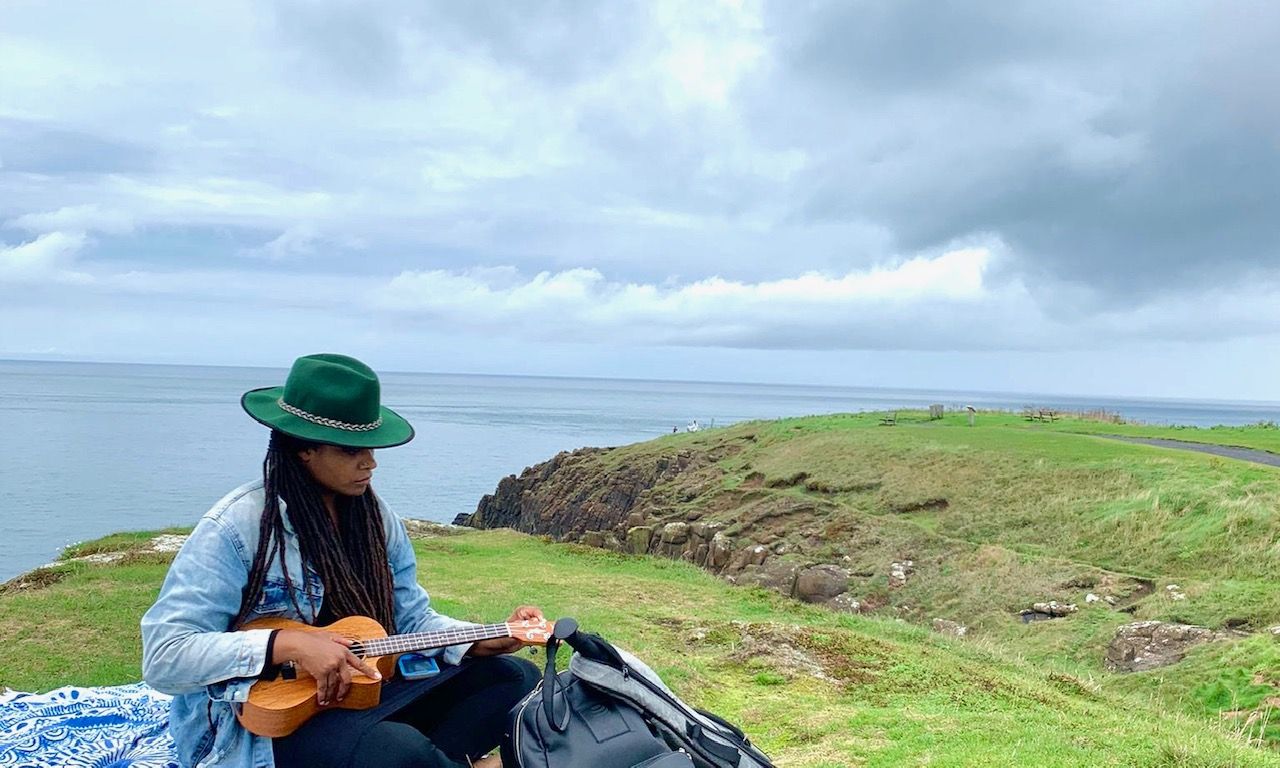 No matter where I've lived in the Belfast area, I've always been within half a kilometre (0.3 miles) away from a hiking or biking trail that takes me past meadows, through forests, across creeks and to gorgeous viewpoints. Every single sunset and sunrise is an invitation to adventure on top of the nearest hill to catch the views over the Irish Sea. On clear days, Scotland is visible, and in the evenings the city lights twinkle like reflections of the night sky. In the winter, the snowflakes are huge and fluffy and land gently - but they are gone by the time the noon sun rolls around. I swear that every tree wants to be seen and every path wants to be trekked.

Not too far away I can go for seaside walks in the sand. It's fun to cycle across and get ice cream and a chippie. You can also get a meal for a couple of pounds which is wonderful. And if you haven't tried brown sauce - you should. It just makes me reevaluate any negative feelings I've ever had.
I also feel incredibly safe here and being able to walk around and go hiking with friends in a place with such clean air is transformational. Connecting with nature is just so good for you.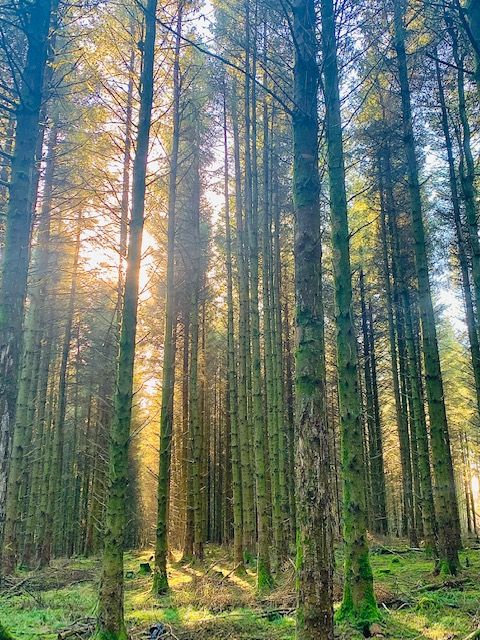 'I cycle all year round'
It's very easy for me to cycle around here and I do it all year round. Back in Chicago, I was never one of those people to cycle in the snow. But the snow doesn't stick here. It melts when the sun comes out.
If I cycle for 30 mins in a loop from where I live there are at least three different hiking trails. I never run out of different places to go. I'm also never more than eight miles cycling from a train station and definitely less for that from a bus stop. It's amazing.
Beyond where I live, it's also really easy to get out of Northern Ireland by public transport. You can get a bus, or a ferry or a train and find yourself in Scotland or further afield.
'When people ask me how I am, they actually want to know'
In Northern Ireland, people are extremely friendly. I went to Halfords to get my bike fixed. I go there every now and then, and when I do, the staff are so lovely to me as if I am their friend. When they ask me how I am, they actually want to know. They ask about my day and how things are going in my life. Sometimes we chat so much that I don't want to leave.
There's just a culture of niceness here that I deeply enjoy.
'I already have a job offer for when I finish my course'
I will be starting work at Allen & Overy, a leading law firm, at the end of August. As I will have a tier-two visa from my employer, I will be able to stay in the UK with ease. As well as my work, I look forward to being able to actively participate in a lot more conversations that take place with regard to peacemaking and transitional justice.
Sign up to our newsletter
Get the latest updates and advice on applications, scholarships, visas and events.