Seven reasons Sheffield is a fantastic choice for international students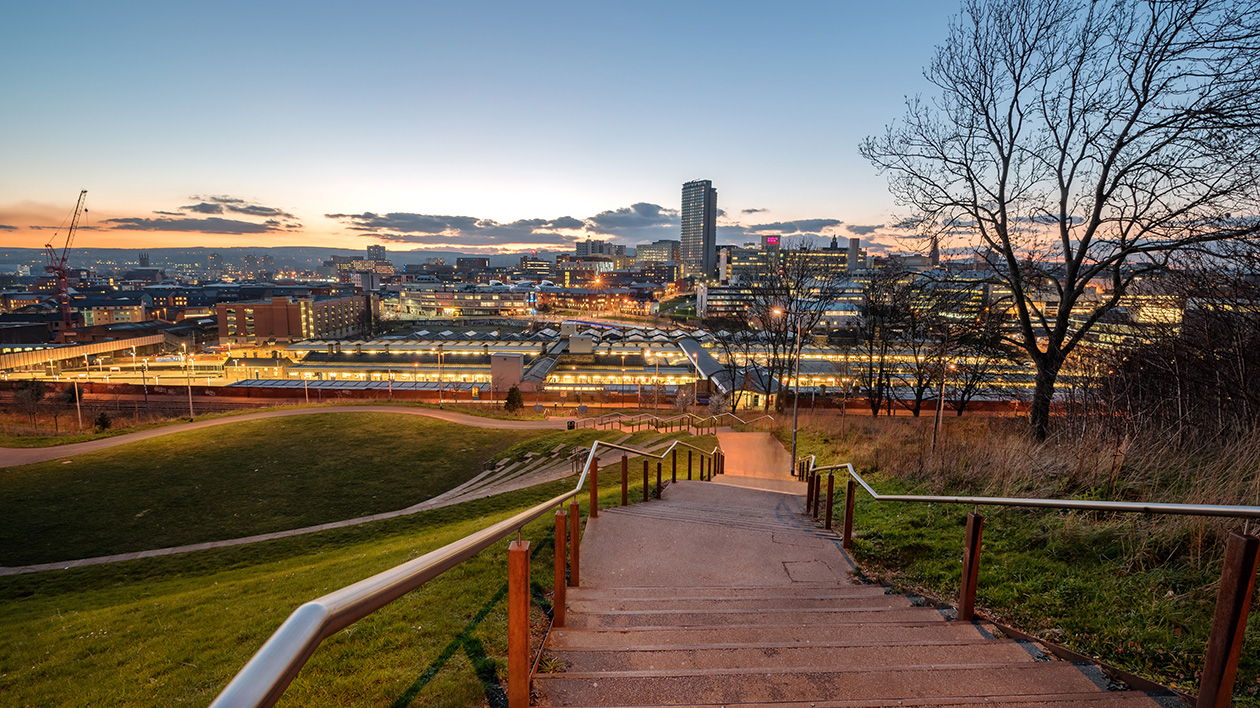 At the heart of the UK, Sheffield brings a unique mix of vibrant city life, green spaces and friendly diversity. Its sports and culture are world-renowned and the local scenery is second-to-none. With so much on offer, it's little wonder 60,000 students from all over the world call this city home. But the real attractions are the two universities at its centre
Together, the red brick University of Sheffield and the modern Sheffield Hallam University offer students a learning experience like no other. In this blog, we unpick seven reasons that say Sheffield really is the number one choice for international students.
1. Its world-class universities
Built around its world-beating universities, those that come to study at Sheffield often stay for good. The University of Sheffield is a world-top 100 university and a member of the prestigious Russell Group. Sheffield Hallam University was awarded the University of the Year for Teaching Quality in the Times and Sunday Times Good University Guide in 2020.
Between them, they offer a diverse range of courses with excellent graduation rates, inbuilt work experience and partnerships with leading organisations. Bursaries and financial support are also available to international students, so whatever your aspirations and needs, Sheffield can help you excel.
Better yet, each campus offers hi-tech, hi-spec facilities, meaning you'll learn in cutting-edge environments with industry-leading tutors. Then after a day of learning, unwind and re-energise at your pick of university leisure and social centres, designed to help you make the most of university life.
2. The city is diverse, affordable and safe
Attracting students from 150 countries around the world, Sheffield is proud of its diverse community. You won't need to go far to find international shops, social groups and even friends. And, with its welcoming community, you'll feel right at home right away.
Global cuisine is no exception. Sheffield offers a mouth-watering mix of restaurants serving food from all around the world. As well as food markets like Ozmen International and Moor Market where you'll find every ingredient you'd ever need.
What's more, Sheffield is the safest large city in the UK. It's also one of the top 10 most affordable UK university cities, well below the national average (NatWest student living index 2019). Thanks to its student community, you'll find discounts around every corner. So not only can you explore the city with confidence, but your money will let you go further and do more too.
3. Sheffield's green spaces offer unlimited chances for relaxation and adventure
Sheffield is known as the 'Green City'. With two million trees and 250 parks and green spaces, it's one of the greenest cities in Europe.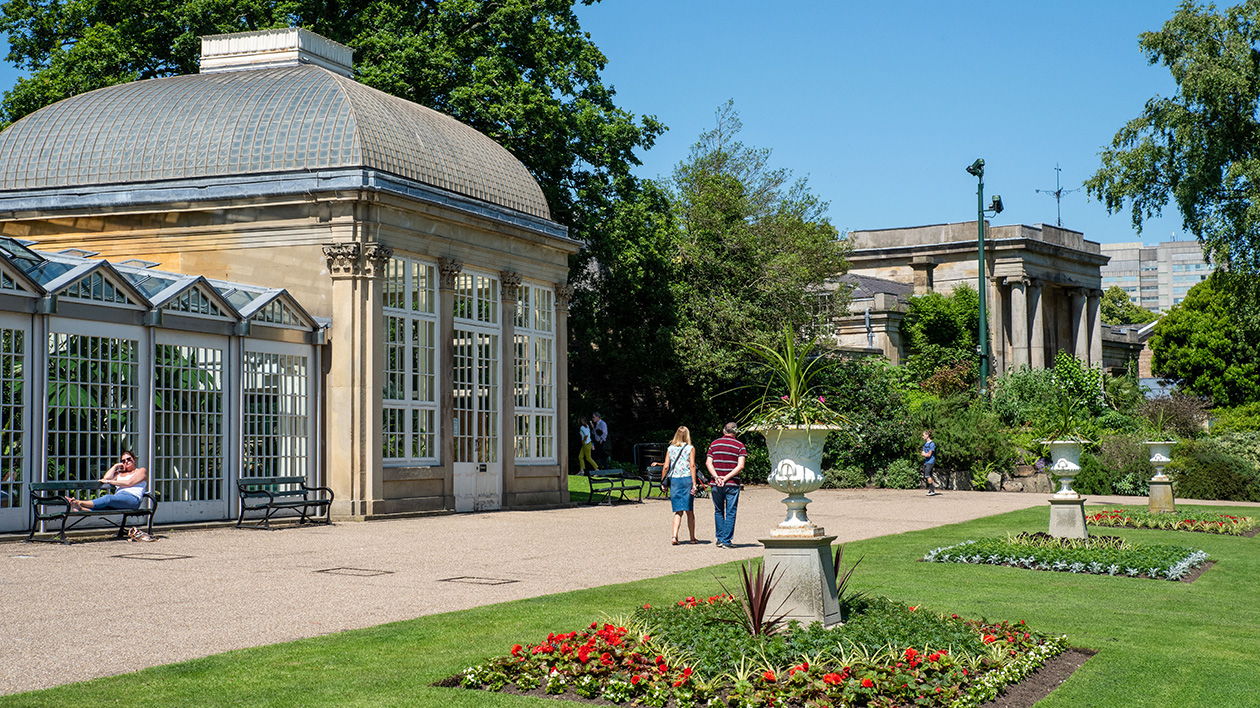 From Weston Park's prime picnic spots to the green lawns of Endcliffe Park, Sheffield offers plenty of space to stroll, cycle, run or just relax. Seek secluded spots among the tropical plants at the Botanical Gardens or – if cycling's your thing – take to the trails at Lady Canning's Plantation or the wild corridors of the River Valley routes.
Better still, the nearby Peak District has plenty to offer when it comes to outdoor pursuits. From trails and routes for hiking to mountain biking, caving and rock climbing, it's the perfect place for all the adrenaline junkies out there.
The only question: where to explore first?
4. It has a vibrant city centre and social scene
Sheffield is the fifth biggest city in England. So, wherever you're living and whatever you want to do, there's something for everyone in its urban neighbourhoods.
In Sheffield's cultural district, you'll find theatres, cinemas and art galleries galore. There are often discounted tickets for students and many of the galleries and museums are free to enter.
West Street and Division Street offer vintage clothing, quirky shops and a vibrant mix of restaurants, pubs and bars. And, on the city's edge, the award-winning industrial quarter is home to some of the city's best bars, bakeries, night markets and food halls, plus traditional pubs and the amazing industrial museum.
In student neighbourhoods, Ecclesall Road and Sharrow Vale offer an eclectic mix of thrift shops and independent bars and restaurants, while nearby London Road provides a diversity of affordable world food.
If shopping's your thing, Sheffield has you covered too. Jump on the tram and discover the latest designer fashions at Meadowhall Shopping Centre – plus bowling and an IMAX Cineworld at the nearby Centertainment.
5. The sport and exercise opportunities are unparalleled
Home to the oldest football club in the world and the World Snooker Championship, Sheffield loves sport. The city is the first National City of Sport in the UK, with a range of high-quality facilities and a rich sporting history.
Sheffield Hallam offers a comprehensive and expanding range of sport and fitness facilities. Hallam Active Gyms include a cardio fitness suite, gymnasium, Dojo and sports hall – suitable for badminton, basketball, five-a-side football and more.
The University of Sheffield's Goodwin Sports Centre hosts a variety of fitness classes, sports pitches, a multi-purpose sports hall, high-tech gym, swimming pool, bouldering wall and squash courts.
Like a competition? Every year, Sheffield Varsity sees the city's two universities compete in over 80 sporting events, from golf and boxing to water polo and lacrosse. It's one of the biggest events in the university social calendar and is the one competition that all students can get involved in.
6. Music, culture and festivals are at your fingertips
When it comes to culture, Sheffield is hard to beat. Step in the presence of greatness at Sheffield's very own Walk of Fame outside the Town Hall. Or look to the universities' ex-students for a list of infamous pop stars, actors and icons.
Whether it's indie gigs, 80s pop nights or northern soul hangouts, there's no better place for music than the city that brought you the legendary Arctic Monkeys.
While big acts play the Fly DSA Arena, Sheffield's rising stars can be discovered at smaller gigs and quirky venues around the city – from West Street Live to Yellow Arch Studios in Kelham Island. Whether it's rock classics at Corporation and chart-toppers at Revolution bar, or indie beats at Leadmill and weekly student nights at Code you'll always find a bit of what you fancy on Sheffield's club scene.
Of course, you can't talk about Sheffield's music scene without mentioning Tramlines – the yearly festival that brings tens-of-thousands of fans flocking to Hillsborough park to see their favourite acts perform. With comedians, pop-up cinemas and DJ sets also in the lineup, this is one party you won't want to miss.
7. It's a city at the heart of the UK
Sheffield is nestled in the heart of the UK with other big cities and everything else in easy reach. Close by are the rolling hills of The Pennines, the traditional villages of the Yorkshire Dales, the magnificent Lake District and the rustic charm of the seafaring coast with its pristine Blue Flag beaches.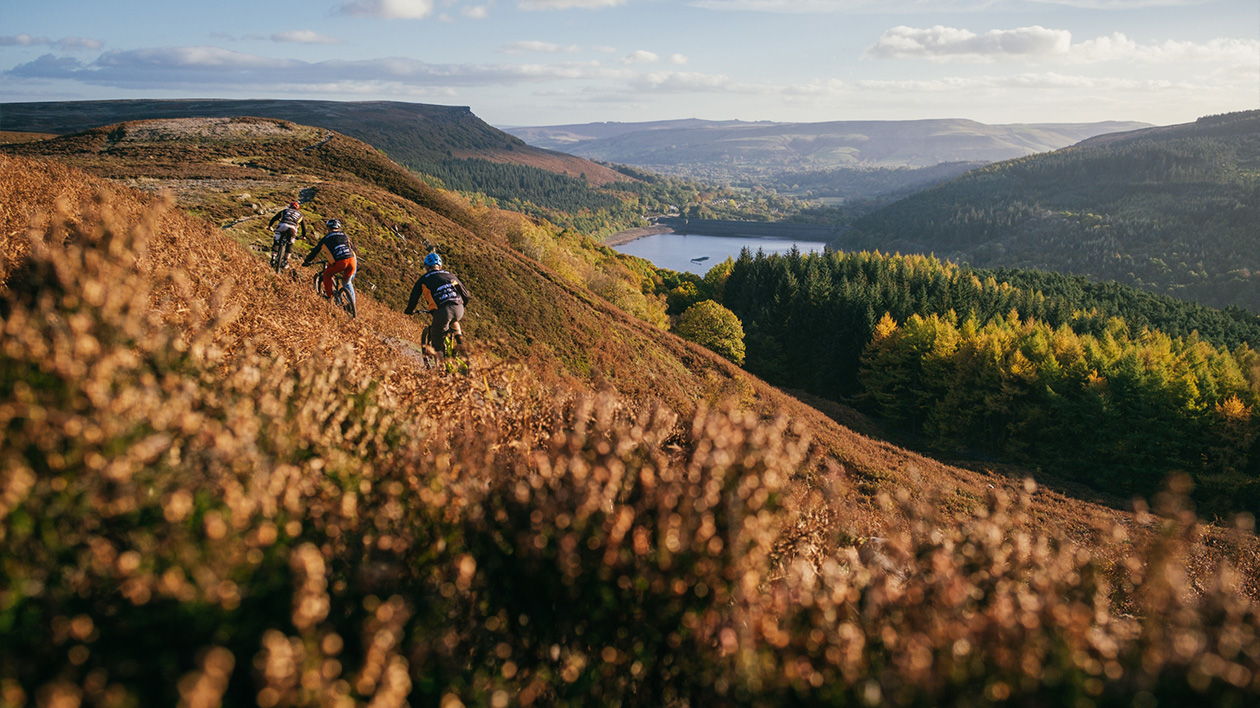 Sheffield also has a range of easily accessible and affordable transport links. So whether you want to find yourself in the Scottish Highlands or get lost down London's backstreets, you're never more than a short ride from home.
But it's not just an ideal base for exploring the UK – it also gives you access to the whole of Europe too. As an international student, you'll have a truly global experience in Sheffield. Are you ready?
To start your adventure in this fantastic student city, visit Sheffield Hallam University, or The University of Sheffield today.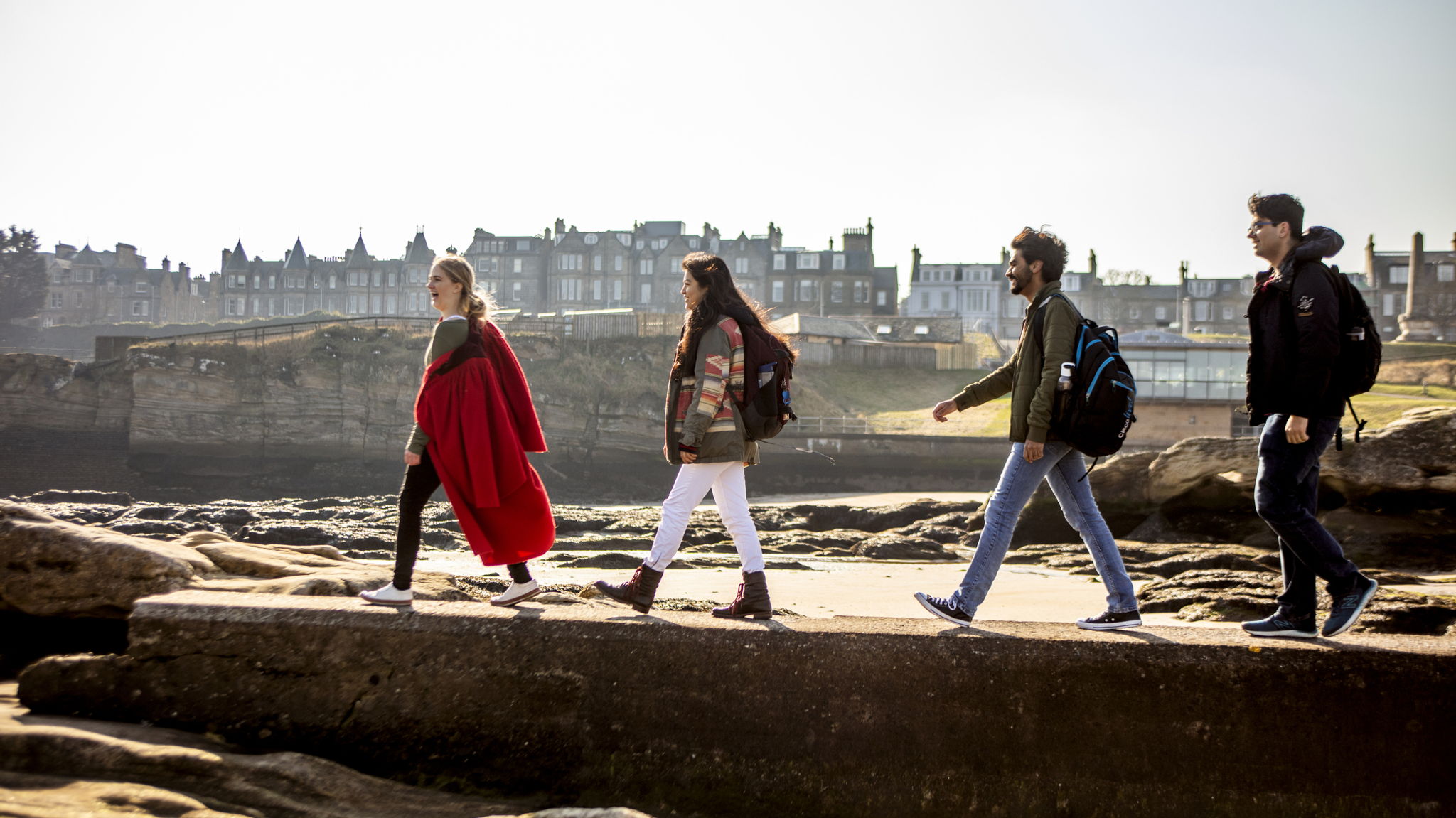 Study UK blog
Get a glimpse of student life in the UK from international students themselves. Discover UK culture, top tips, scholarships, graduate stories and more.
Sign up to our newsletter
Get the latest updates and advice on applications, scholarships, visas and events.