My first Christmas: How this Malaysian student embraced the UK's Christmas culture
By Hussein, Bournemouth University
Hussein is an international student from Malaysia studying Multimedia Journalism at Bournemouth University. He shares why he appreciates the beauty of this season, even though he has never celebrated Christmas. Find out how Hussein found decorating a tree and cooking a Christmas dinner.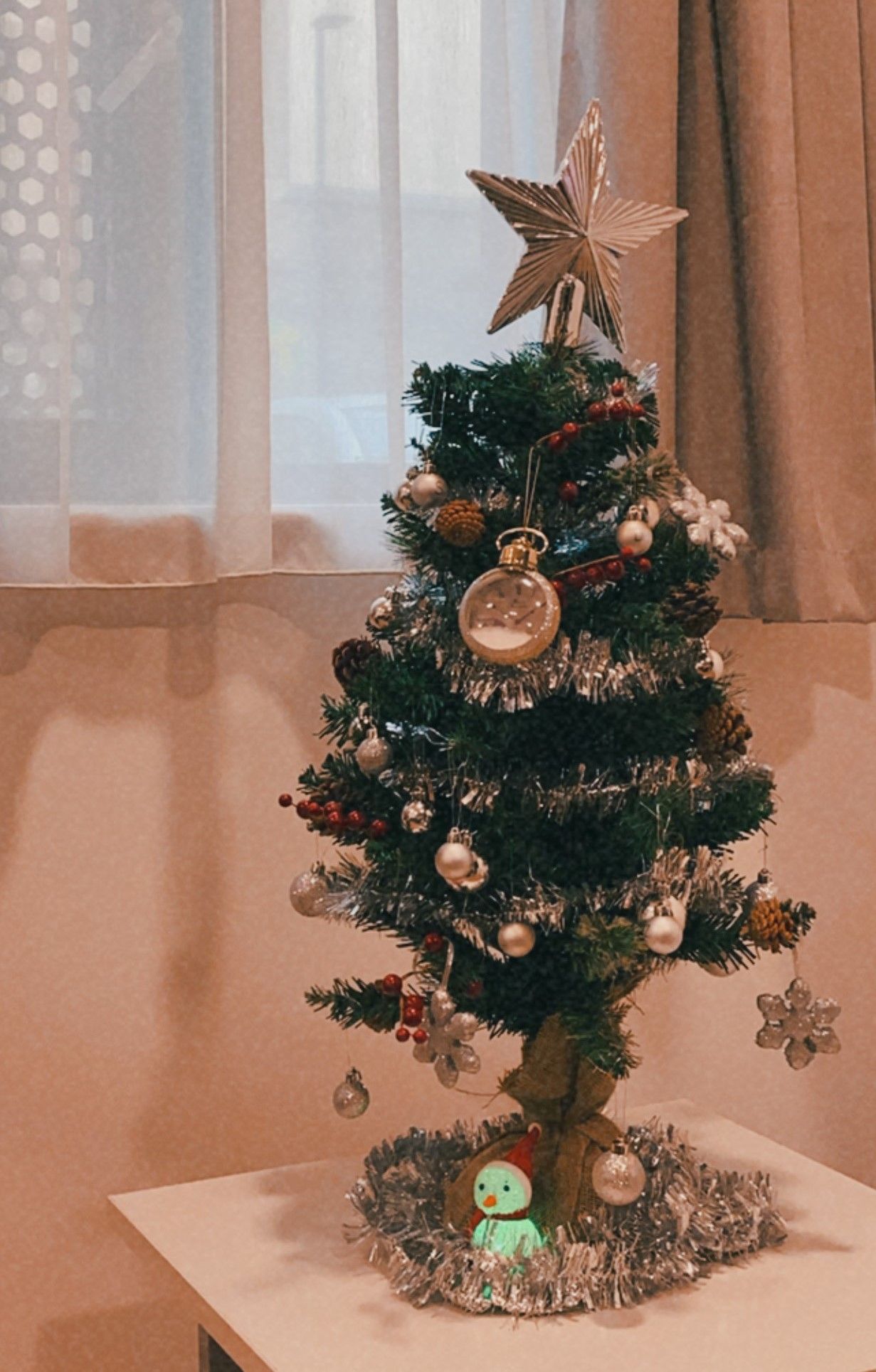 One of the best parts about international living is being able to exchange cultures and celebrations. As December progresses, we step into the time of Christmas festivities with bright lights, colourful decorations and hot chocolate.
As someone who doesn't celebrate Christmas because I come from Malaysia and grew up in Saudi Arabia where Christmas is not a common celebration, I find great pleasure and appreciate the beauty of this season. This year I was privileged to get a taste of what that life is like when decorating a tree and making a Christmas dinner.
Step 1: Buy a Christmas tree
Christmas decorations have always been a pretty sight to see but I didn't realise how much fun it would be to decorate your own space. My flatmate and I were in our local supermarket going through the Christmas aisles and decided to buy a small £12 fake pine tree.
I felt excited. We took our time trying to piece together how the tree would look. After leaning towards silver-toned decor, we grabbed silver tinsel, silver baubles, a silver star tree topper and just for the fun of it, I picked a tiny light up snowman figurine.
Step 2: Decorate the Christmas tree
We walked back to our flat and we quickly started decorating. My flatmate popped some Christmas tunes on; songs popular enough that even someone who doesn't usually celebrate was able to sing along.
We propped the tiny tree up on a table and started to expand the branches and give it it's look. We added the tinsel, baubles and decorated other parts of our kitchen as well. As an added effort, I took four little baubles and customised it to each of my flatmate's initials. I guess for a few hours we both were just rocking around the Christmas tree.
Step 3: Create your Christmas menu and buy the ingredients
Doing a Christmas dinner was an entirely interesting process. I had conversations with my flatmates and did some research on what makes a Christmas dinner. We decided to have Yorkshire puddings, roast potatoes, vegetables, mash, gravy, roast chicken, pigs in blankets and apple pie. I had an inkling of what a Christmas dinner consisted of, but I never knew what the staple dishes were. After doing a quick grocery run to get all the ingredients on a Friday afternoon, we were all ready to go.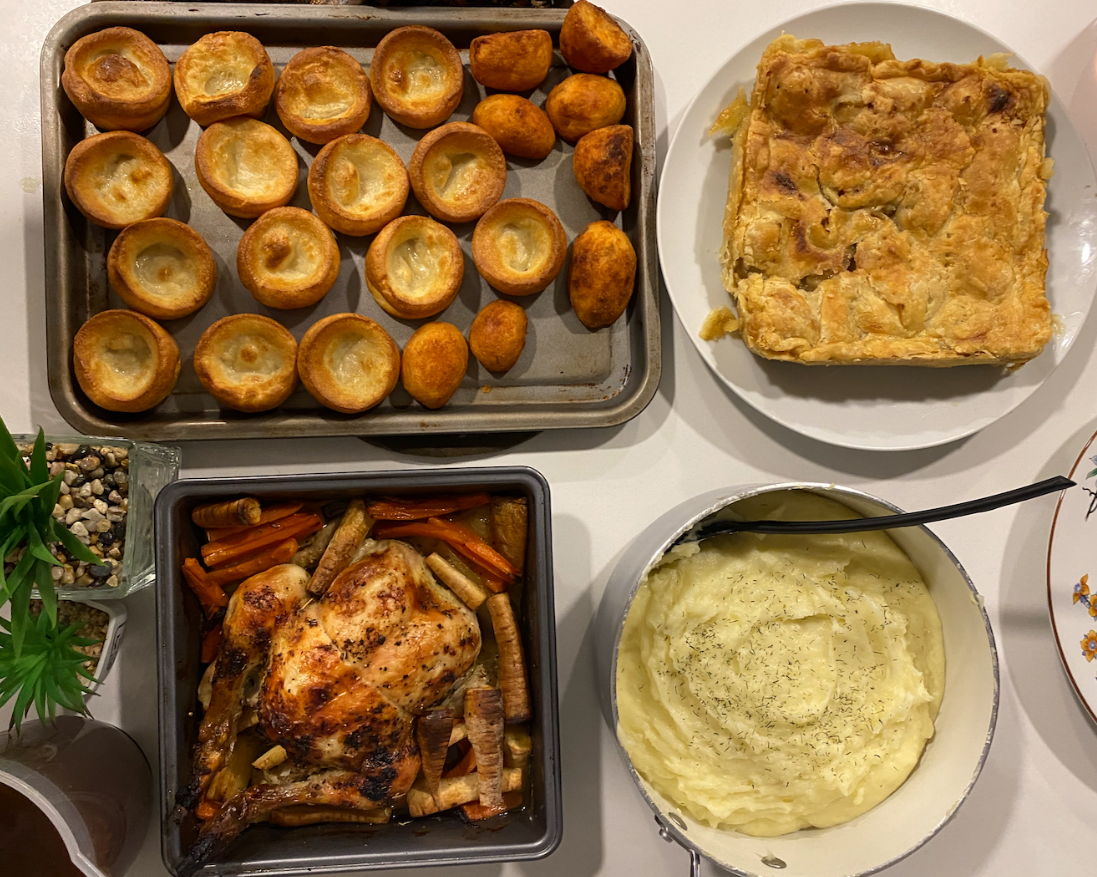 Step 4: Cook the Christmas dinner
I took responsibility for the chicken, pigs in blankets and apple pie. A lot of research and recipe reading was done before heading into the kitchen. I have some culinary skills and I used all my expertise to craft these dishes.
I started cooking at 1pm and called my flatmate into the kitchen to keep me company. As I began the steps for each dish, the festive mood kicked in. Being able to take time to piece together the elements and focus on flour, sugar, garlic and rosemary made me feel very happy. It felt like a nice stress-free day off - away from work and life. The Christmas tunes and conversations in between made the cold December day nice and warm.
Around 5pm I finally took a break. The pie was done, the pigs in blankets were done and the chicken had just been slid into the hot oven. An hour later we all came back into the kitchen to complete the other dishes before setting the table. I was nervous whether the chicken would be cooked through and if the flavour would taste nice - I had little experience and had roughly followed a recipe.
Step 5: Dig in!
Once our movie was playing on the TV and all the dishes were ready, we set everything down on the table and dug in. Thankfully the chicken and other dishes came out well. It tasted great and it wasn't dry! I felt accomplished.
The night continued with popping crackers, reading aloud terrible Christmas themed jokes, watching movies and holding conversations. Overall, it was one of the nicest experiences I have held living in the UK so far. I enjoyed the festive feeling, the new knowledge I gained and the company.
That being said, I wish you a very Merry Christmas!
Read more articles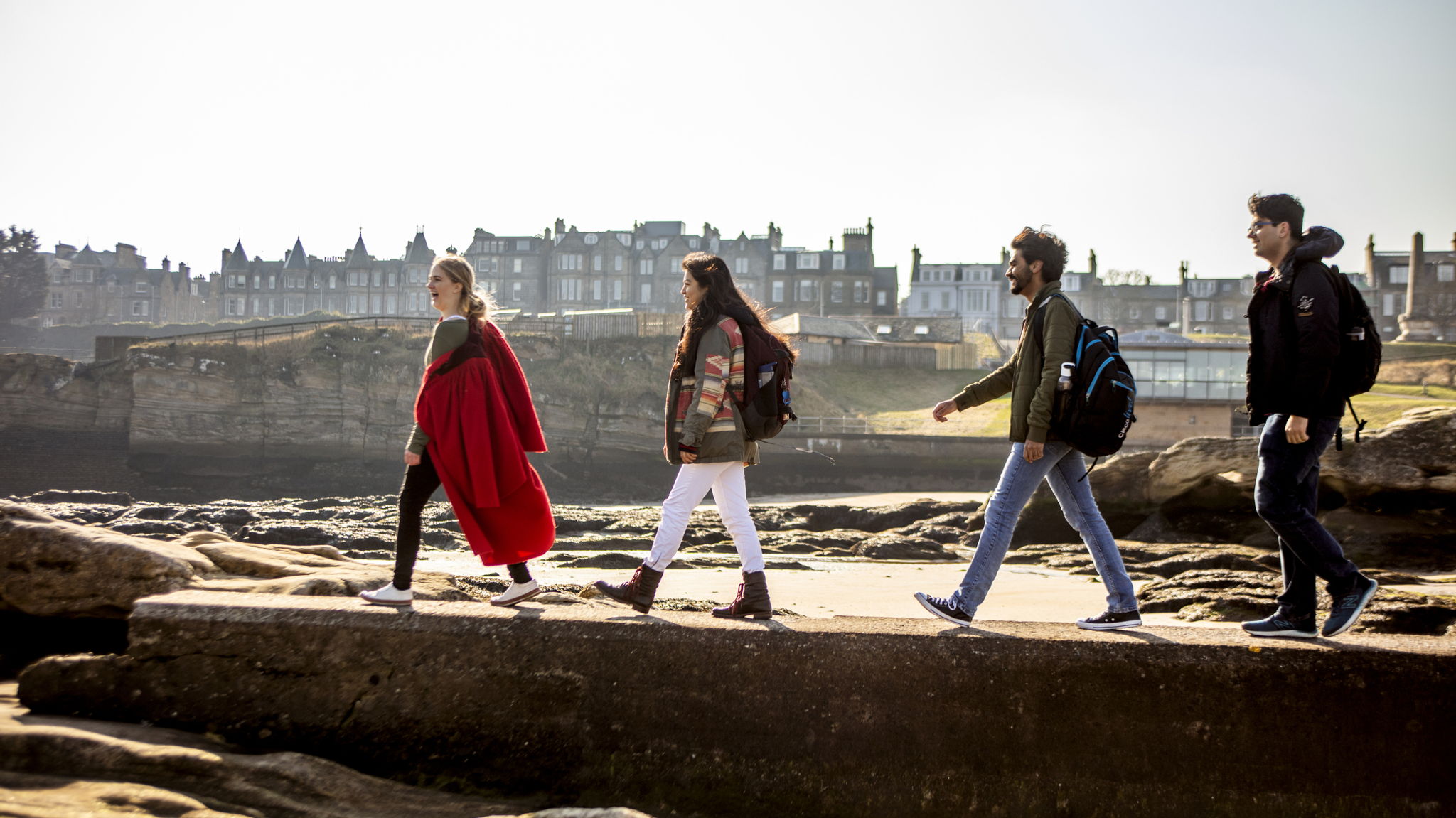 Study UK blog
Get a glimpse of student life in the UK from international students themselves. Discover UK culture, top tips, scholarships, graduate stories and more.
Sign up to our newsletter
Get the latest updates and advice on applications, scholarships, visas and events.