Sustainable student life: Kelly from the USA's perspective on living an eco-friendly student life
By Kelly Powers
Kelly Powers is a first-year Business Management student at Queen Margaret University in Edinburgh. In this blog, he gives some of his top tips for living an eco-friendly student life.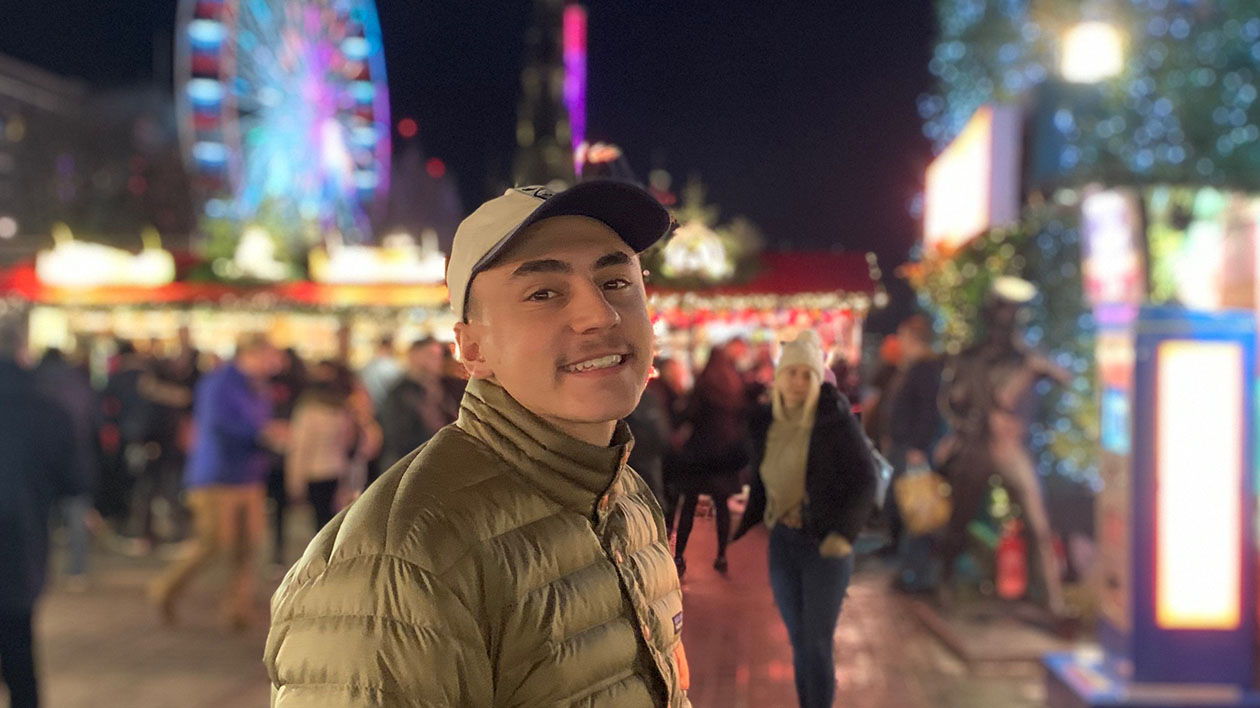 I've had a passion for sustainability and nature since I was young. Growing up in a small town in the Rocky Mountains of Colorado, I have been immersed in nature for most of my life. I find it to be a surreal paradise of peace and happiness. Nature is something many people take for granted and are unaware of the mass amounts of damage and irreversible effects that have been imposed on nature from human activities.
We are at a near tipping point where we will see the disastrous effects of climate change and have already seen many effects including the bushfires in Australia, warmest winters ever recorded in some areas, and the polar ice caps melting six times faster than in the 1990s. Being a young person and a student, I find my generation is taking responsibility for changing past habits. We impose sustainable habits on our daily routines to create a positive sustainable world for ourselves and future generations. In this blog, you will find my tips and tricks for living a more sustainable daily life and how to be part of the solution.
Reduce, Reuse Recycle
Every. Single. Day. Many people are unaware of the power these three actions have on our planet. Even though people know how to recycle, convenience is preferred over sustainability. The phrase 'reduce, reuse, recycle' doesn't just apply to when you're at university and you put your paper in the waste paper basket. This phrase is much more than that. It is a way of life. It's about reducing your single-use plastics, such as cling wrap for a sandwich and plastic bags for crisps or grapes. And make sure you switch to a reusable alternative where possible.
Reducing your single-use items for sustainable alternatives not only makes a big impact on your own personal climate footprint, but makes you feel good about helping the planet as well. It can help sparks a conversation for those around you, such as your fellow students, and inspire them to be more eco-friendly. Some items I use to reduce my single use plastics include my reusable water bottle, reusable collapsible straw, and reusable coffee mug.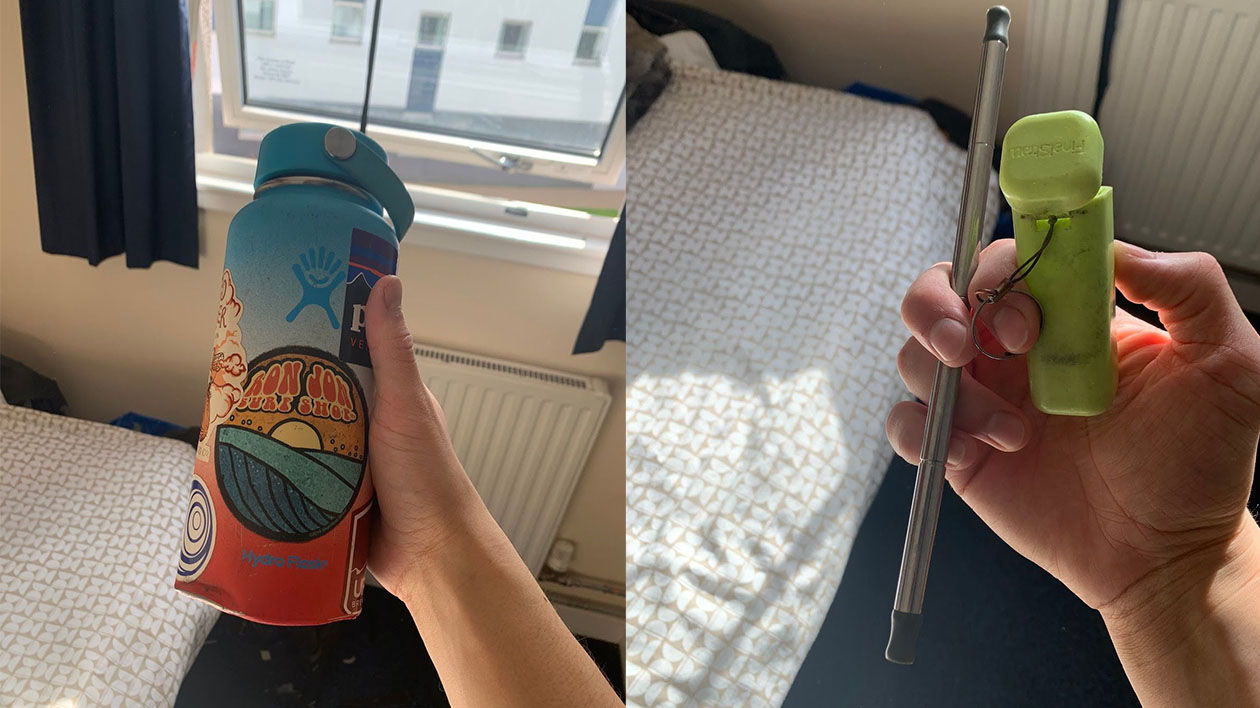 Now, let's talk about recycling. Recycling is massive in living a more sustainable life. Many people are still confused with what can and cannot be recycled. My number one tip is to do research yourself and teach those around you how to recycle properly, too. Learn about what goes into which bin, create a habit of cleaning your recyclables before disposing of them properly, and educate yourself on where your nearest recycling centres are. For myself, living in halls has allowed me to learn a lot more about what goes into which bin with the added labels. I highly recommend creating your own labels and informing those you live with on how to recycle.
It's not just food products you can recycle – it's so much more than that. Give old clothes to charity shops or textile recycling projects rather than putting them in the bin. This not only helps the environment but also helps to provide more affordable clothing – helpful if you're a student on a budget!
Think sustainable
Sustainability is a massive project. It is something we all need to focus on and incorporate into our daily lives. Climate change is a larger project than we think. Not only does it impact our own daily lives, but the lives of those around the world who are affected by things such as bushfires, deforestation and ice caps melting. This is much more than us. On a personal level, I decided to become vegetarian this year to reduce my carbon footprint, as I know agriculture is one of the major causes of greenhouse gases and global warming.
Overall, I believe living a sustainable life must come from you and you alone. I recommend to any students I meet who are interested in becoming more sustainable to educate themselves and do their own research on climate change and sustainability. However, I know that universities are also doing a lot towards becoming more sustainable, from providing courses on climate change to ensuring campuses are more eco-friendly (you can find out more about what my university is doing on this at the link below).
This has been my blog for living a sustainable student life, I hope you find this useful and remember: think sustainable!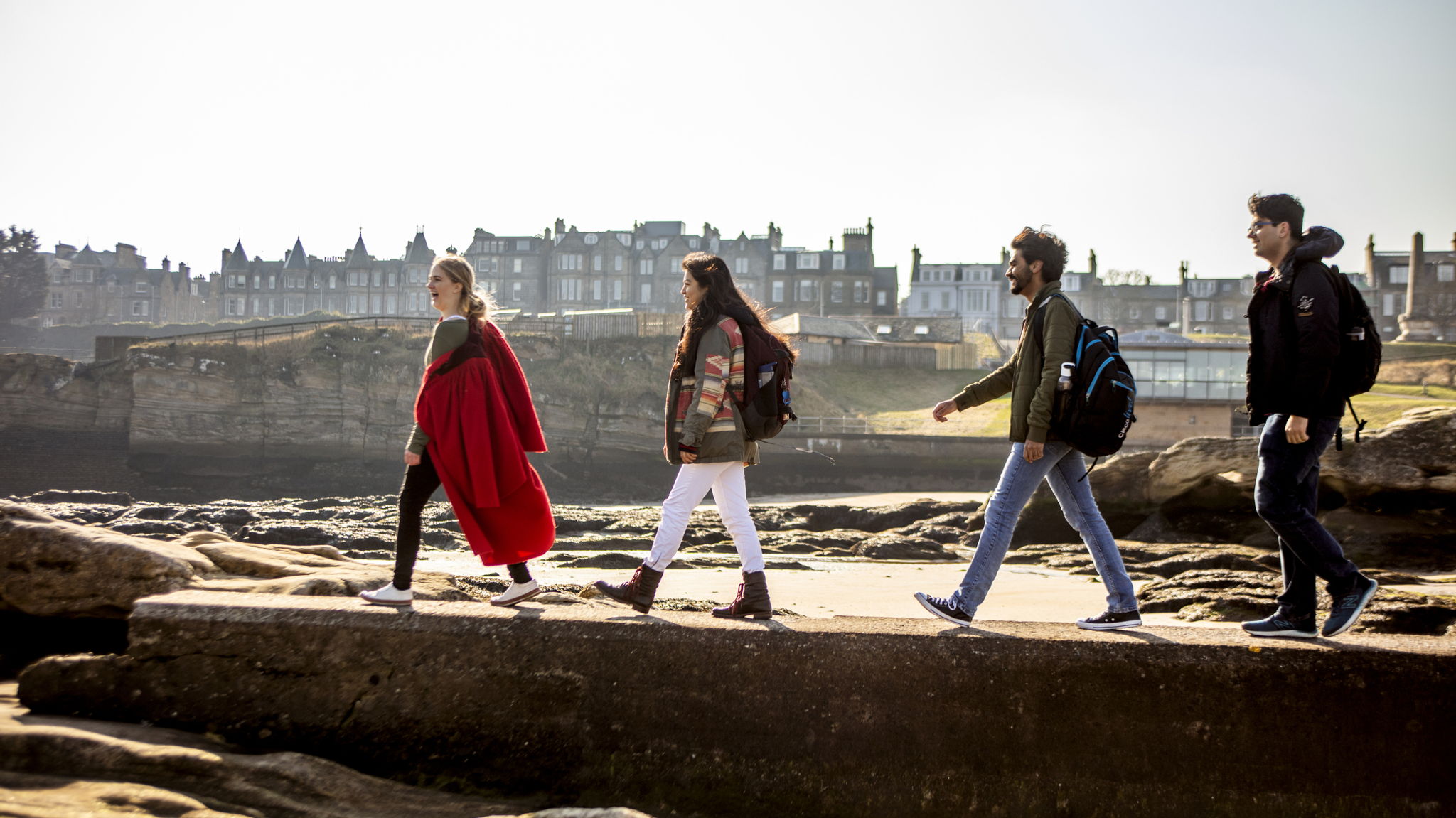 Study UK blog
Get a glimpse of student life in the UK from international students themselves. Discover UK culture, top tips, scholarships, graduate stories and more.
Sign up to our newsletter
Get the latest updates and advice on applications, scholarships, visas and events.