Leading the way: Utilizing a UK education to better the world
By Gideon Olanrewaju
Gideon Olanrewaju graduated from the University of Sussex with a master's in International Education and Development (MAIED). In this blog he shares how volunteering ignited his desire to transform the lives of disadvantaged children in rural communities in Nigeria.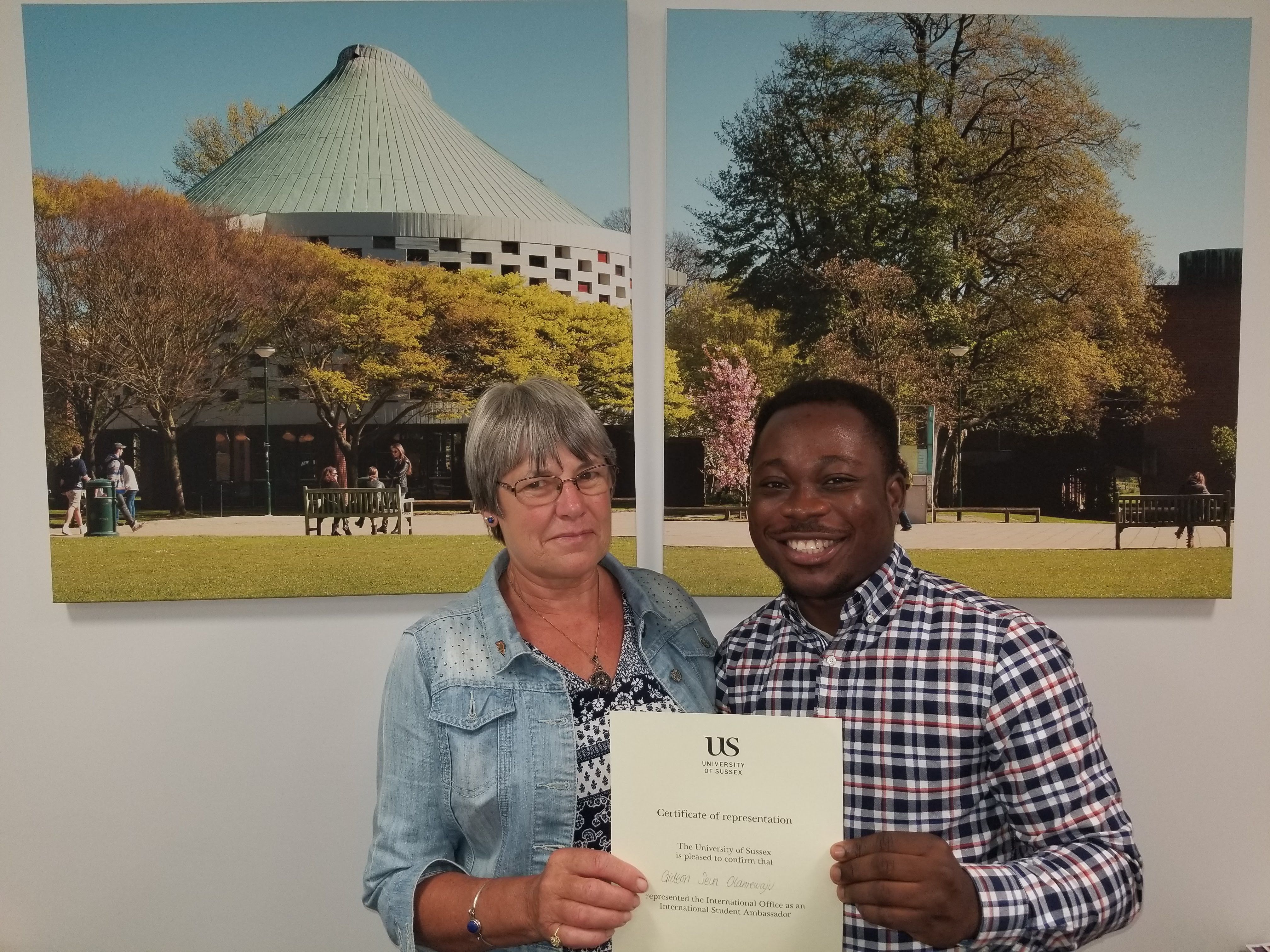 Prior to enrolling at the University of Sussex, I had spent 2 years leading Aid for Rural Education Access Initiative (AREAi), a small non-profit organisation that provides technical and infrastructural support to under-resourced schools in rural communities. This voluntary work, birthed out of passion, shaped my professional development aspirations and attending the University of Sussex helped me develop the academic competencies needed to innovatively transform, enhance and deliver quality learning experiences for disadvantaged children in rural communities.
While at the University of Sussex, I was involved in a number of outreach and ambassadorial activities that enriched my university experience. Being part of the Nigerian Sussex Students Society made my stay lively, while working with the International Office as an International Student Ambassador and assisting with the University's strategy for international cooperation and student recruitment was life changing. Through this I was able to share my student experience with current and prospective students through regularly scheduled online chat sessions and phone conversations.
The skills I developed and the knowledge I acquired during my studies have really aided my growth both personally and professionally. I returned to Nigeria to improve the effectiveness of my organisation and this yielded a number of immediate and long-term results. Together with my team we:
pivoted the organisation's intervention model to focus on developing alternative learning systems at the grassroots to respond to the infrastructural needs of rural communities and the need for marginalised children to acquire foundational literacy and numeracy skills
introduced community learning clusters to create learning opportunities for out-of-school children and we have supported over 200 children since.
A programme we designed in partnership with another organisation, EducationInBottles, seeks to repurpose plastic bottles to construct informal community learning centers. This program caught the attention of the British Royal Family and I was invited to Windsor Castle in 2019 to meet the Duke and Duchess of Sussex, Prince Harry and Meghan Markle, as part of 10 young leaders shaping education, gender equality and empowerment across the world. It was an honorable experience to have built the work of AREAi to such a level.
All the knowledge acquired in the MAIED Course was really instrumental to what we have done so far. Currently, we are working on DigiLearns (www.digilearns.ng) an offline eLearning zero-tech solution that was built as a Covid-19 learning intervention. We are digitizing high-quality, government-approved and contextually-relevant learning content and making it accessible through SMS and USSD on basic feature mobile phones that do not require internet connectivity. We are currently supporting over 500 learners to use this solution and are supported by the Queens Commonwealth Trust, One Young World and the Global Changemakers Switzerland.
Studying in the United Kingdom is an immersive experience. My advice for prospective and current international students would be leverage all resources available, work hard and play hard. Every adventure trip, every seminar, every workshop and every conversation is a learning opportunity, maximise it.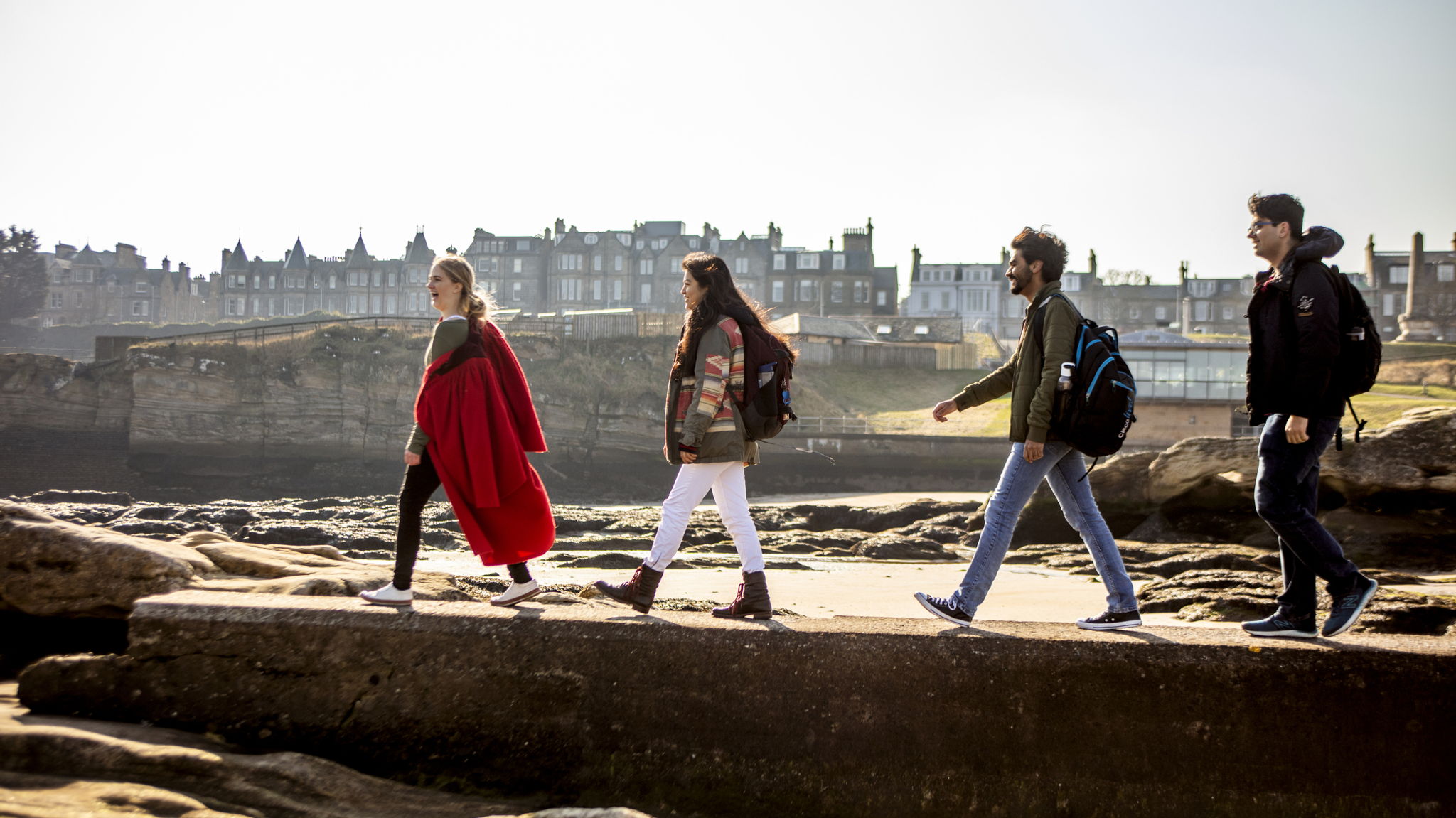 Study UK blog
Get a glimpse of student life in the UK from international students themselves. Discover UK culture, top tips, scholarships, graduate stories and more.
Sign up to our newsletter
Get the latest updates and advice on applications, scholarships, visas and events.