Becoming part of the conversation: Why the UK is the best place to prepare for a world-changing career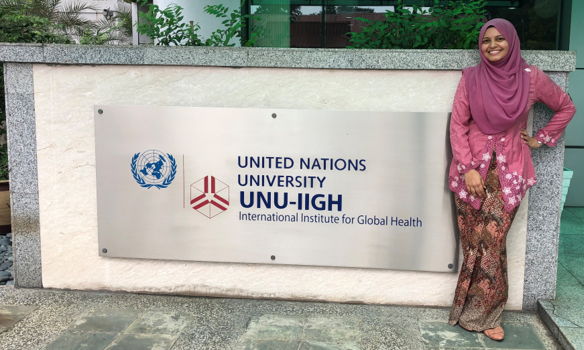 Nadiah Zahraa Adnan has always been committed to making the world a better place. Now based at the United Nations University in Kuala Lumpur, her work focuses on changing global attitudes about International Development - supporting local decision makers and stakeholders in the Global South to engage effectively with health challenges their countries are facing.
Before this, Nadiah spent six years in the UK, studying for undergraduate and master's degrees in sociology and anthropology. Here, she explains why the UK was the best place to prepare for her world-changing career.
The best possible destination
While studying for an A Level in Sociology at home in Malaysia, I thought:
'This is it. This is what I want to do with my life.'
When it came to continuing my education, I knew that I wanted to study in the UK.
There are many reasons for that. There is a longstanding relationship between the UK and Malaysia. My family went to English speaking schools, and I grew up with a lot of British culture. Beatrix Potter and, of course, Harry Potter. Even Thomas the Tank Engine!
But most importantly, the field of social sciences is more developed in the UK. Respected International organisations such as Save The Children and Oxfam began there. My access to expertise and world-class research would be higher. And I chose Warwick University, as it is one of the world's best universities to study Sociology at an undergraduate level.
I had other reasons, too. I chose the UK to expand my horizons, broaden my mind and - as it is so easy to visit Europe - to feed my cultural junkie behaviour.
New friends, new experiences
In my halls of residence we had a warden, who lived on site, and who we could ask for help if we needed it. They would also help us with things like discounted phone cards, so you could call home cheaply and easily. It was reassuring to know there was support there, even if you never had to use it. And as a Muslim, I could find halal food everywhere!
Also, while there was a Malaysian community at my university it was important for me to make new friends from the UK and other countries. There was always fun stuff to do. And the university had so many clubs and events - from sports to book groups to a 'chocolate appreciation society' (!) - there were lots of opportunities to make friends and experience different things.
New ways of thinking
A unique thing about UK education is that you're encouraged to think for yourself. It isn't about writing down what the lecturers say, then memorising it. Instead, you develop an ability to challenge things, and to discover new and better ideas. I think that's one of the most important skills in life, and in whatever career you choose.
In fact, some seminars were entirely focused on discussion and the sharing of ideas and arguments. It was a respectful and safe space to debate. I found that extremely valuable and intellectually stimulating.
'You develop an ability to challenge things, and to discover new and better ideas.'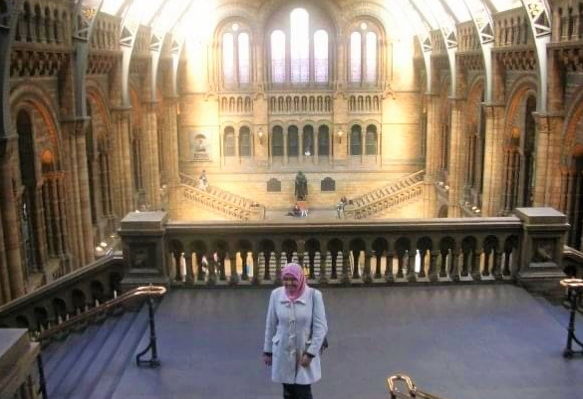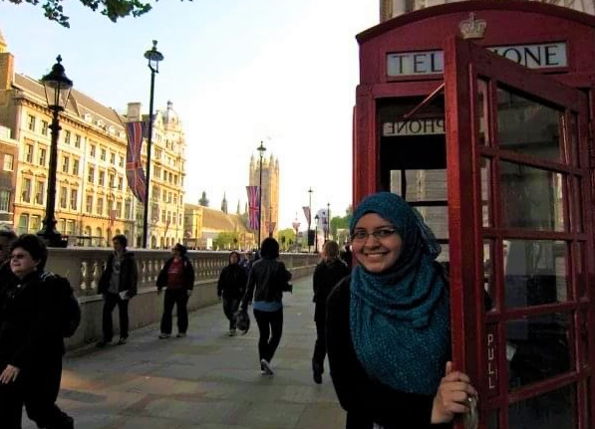 New opportunities
My tutor - the brilliant Parita Mukta - was really instrumental in what I do today. In my final year at Warwick I was thinking about what to do next, and what kind of career I would like to pursue.
Parita opened my eyes to a career in International Development, explaining how it was about much more than a 'charitable' or humanitarian concept, and how 'development' could mean much more than a country's economic standing. It could also take into account culture and history and the voices and ambitions of countries from the Global South - like mine. That was a very exciting thing to hear.
A fast track into work
I continued my education in the UK with a master's degree in Science, Anthropology and Development at the London School of Economics (LSE). By now I had decided that I wanted a career with the United Nations (UN) and, as so many LSE alumni work with the UN it was the best possible choice for me.
The master's was very intensive, and very fast - just one year! And this speed was a real plus point for me.
Straight after LSE, I gained an internship at the Voluntary Services Overseas, and was based at their headquarters in London. While interning, I was recruited into the organisation's fundraising team - a meaty role in which I could apply my learning and develop new and important career skills. So, very quickly after, graduating I was working in a field that I had always wanted to be a part of. That was another very important thing, as in my field, international work experience is highly sought after.
A fulfilling career
I now work at the International Institute for Global Health, which is based at the UN University in Kuala Lumpur. My role - and my department's work - is around decolonising the idea of International Development, and improving the standing of countries in the Global South in discussions around global health. By doing that, we can ensure that policy decisions always aid people in the right way.
I spent a total of six years in the UK, four of which were studying and the other two were interning and working. Some of the best years of my life have been spent there, and I have many great memories.
In many ways, I am continuing the things I learned from Parita Mukta during my final year in Warwick. It was Parita who inspired me to think about the voice the Global South has. And here I am - putting her inspiration into practice.
'I spent a total of six years in the UK, four of which were studying and the other two were interning and working. Some of the best years of my life have been spent there, and I have many great memories.'
Other relevant websites
Read more articles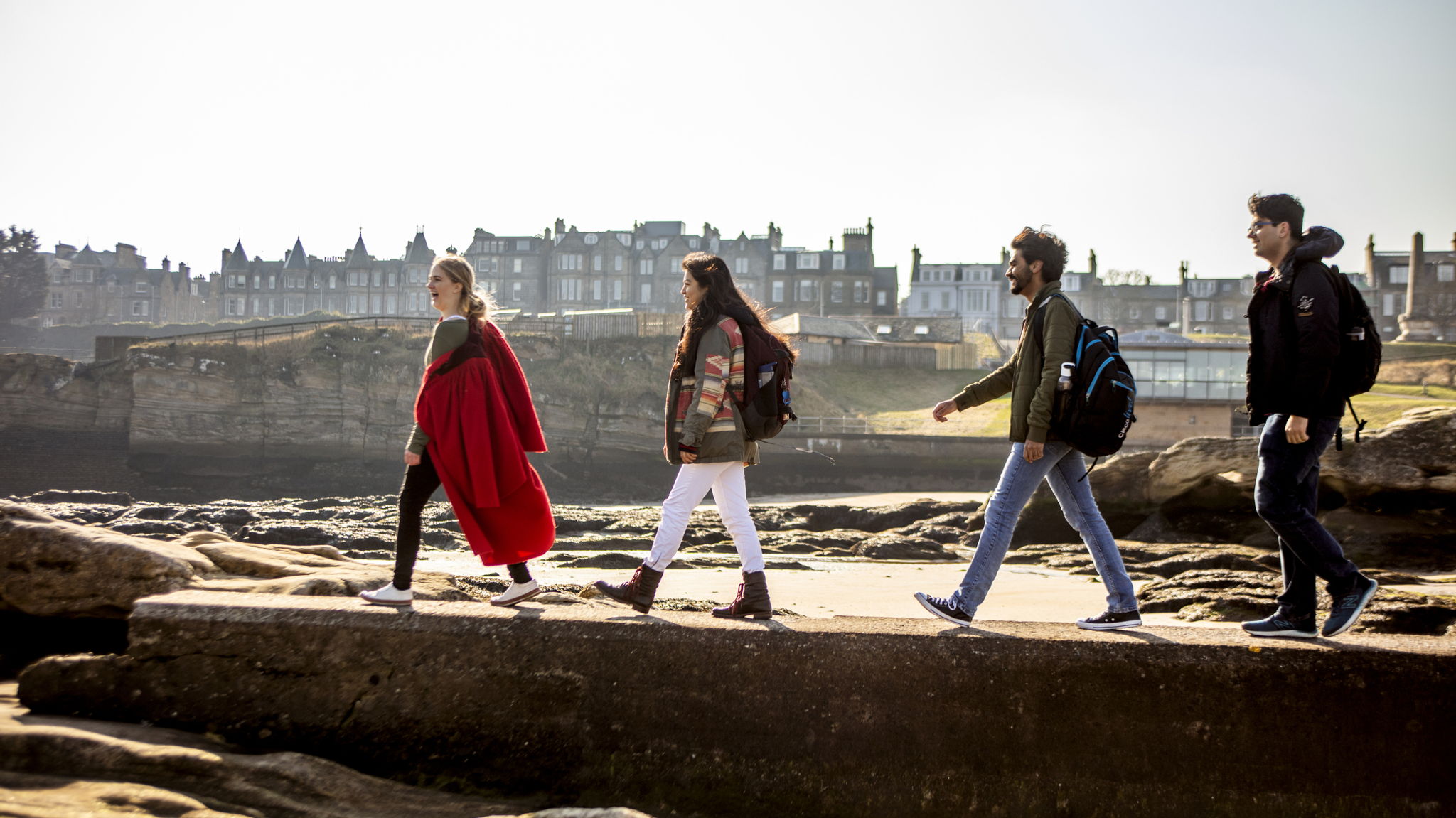 Study UK blog
Get a glimpse of student life in the UK from international students themselves. Discover UK culture, top tips, scholarships, graduate stories and more.
Sign up to our newsletter
Get the latest updates and advice on applications, scholarships, visas and events.