Embracing change: One international student on overcoming 'culture shock' at York University
By Alina Shilina
When she's not learning about computer science, University of York MSc student Alina Shilina can be found soaking up the UK's rich history and exploring its rugged coastlines. Here, she explains how she adjusted to UK culture when she arrived in York.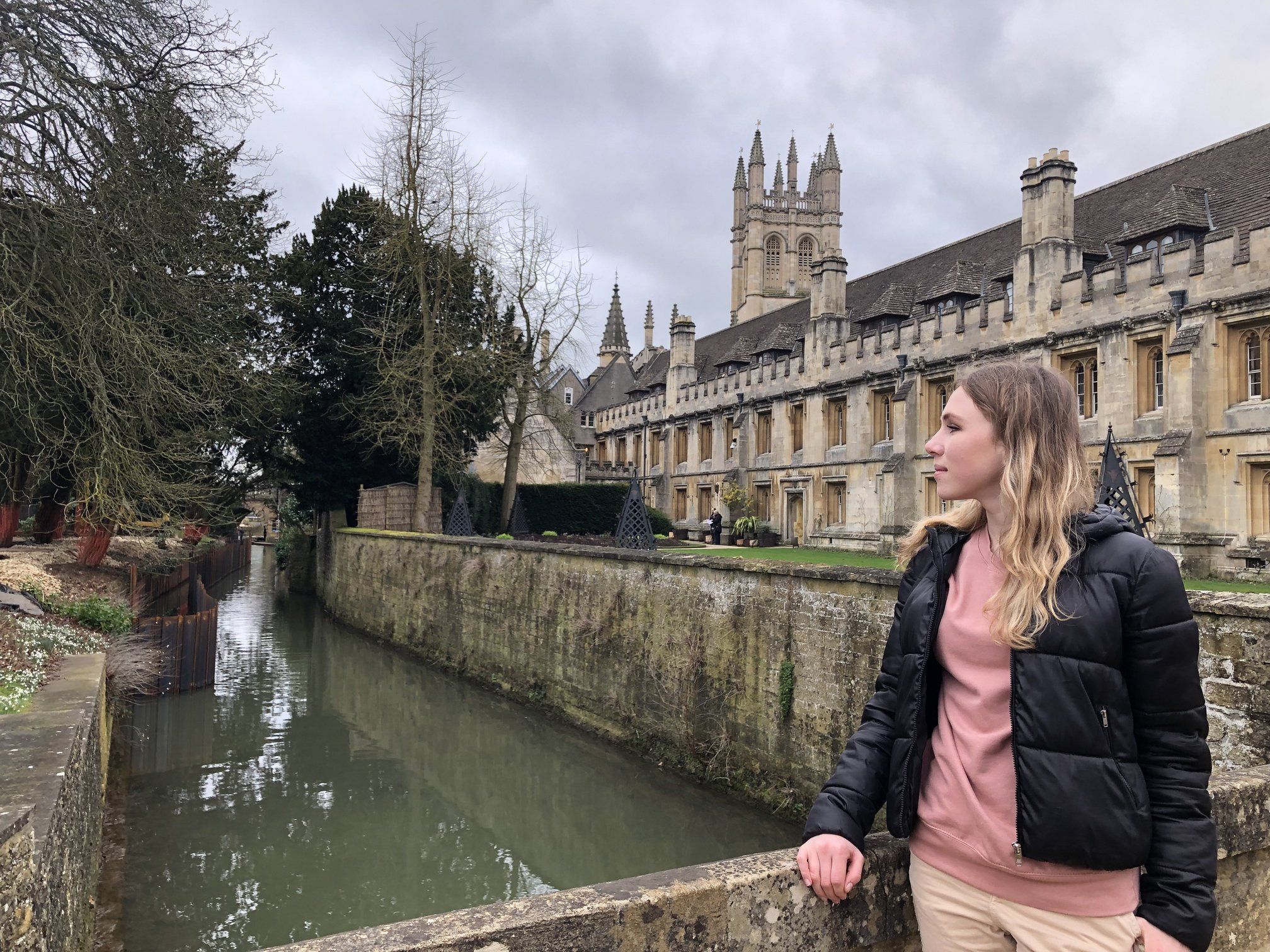 I was born in a small town in west Russia called Bryansk and always dreamt of studying abroad.
This dream came true when I was accepted onto an MSc in Advanced Computer Science at the University of York. York is about as different from Bryansk as you can imagine: while Bryansk is an industrial city famous for its crystal factories, York is known for its Roman history and cathedral.
Before I arrived in the UK, I decided to learn about English culture.
I watched English language videos on YouTube, listened to English bands, read magazines and newspapers, and changed my phone language to English. It was really helpful and by the time I flew over, I was a little more prepared.
When I started my degree at York, I fell in love with the language and culture.
There are so many historical sights and beautiful gardens here, and I love traditional English afternoon tea and scones. You can also travel to different places relatively easily, and I've visited Scarborough, Whitby and the Isle of Skye since moving here.
Lots of things surprised me when I moved to the UK – from the number of cyclists everywhere to hot and cold taps…
In Russia, we have one tap for hot and cold – here, everyone has two. I thought that was pretty weird! I was also surprised by how many sheep there are – and how many cyclists. For somebody interested in reducing environmental pollution, this was great. Oh, and cats and dogs are welcomed in some cafés too!
The most difficult thing about UK living is understanding different British accents.
The first time I went into a shop in York, the lady at the till asked: "Do you need a bag?" She was speaking quickly and in a northern English accent, so I didn't understand what she was saying. After that, I decided to speak English as much as I could – and these everyday interactions taught me so much about the language. I learnt quickly, for example, that filler words like 'basically' or 'actually' are useful when you're stuck for what to say. And that British people say 'see you later' instead of 'bye' quite often.
Joining university societies really helped me settle in and make friends.
Lot of universities organise 'international meetings' over tea and biscuits – it's a great way for international students to meet and learn about student life. At York, the student advisors let us know that there's always someone ready to help – whether you want to talk about studying, finances, health or accommodation.
I joined the University of York Outdoor Society in my first term.
We meet every Sunday for a walk and pub lunch. The realisation that you're a part of a bigger community motivates you to be more outgoing. I also love playing handball – it's great for relieving stress after a busy day of lectures!
Studying in another country is challenging – but the experience has made me even stronger and more independent.
As an international student, you gain new perspectives all the time. My main advice for others would be not to be afraid of new challenges. Instead, see them as opportunities!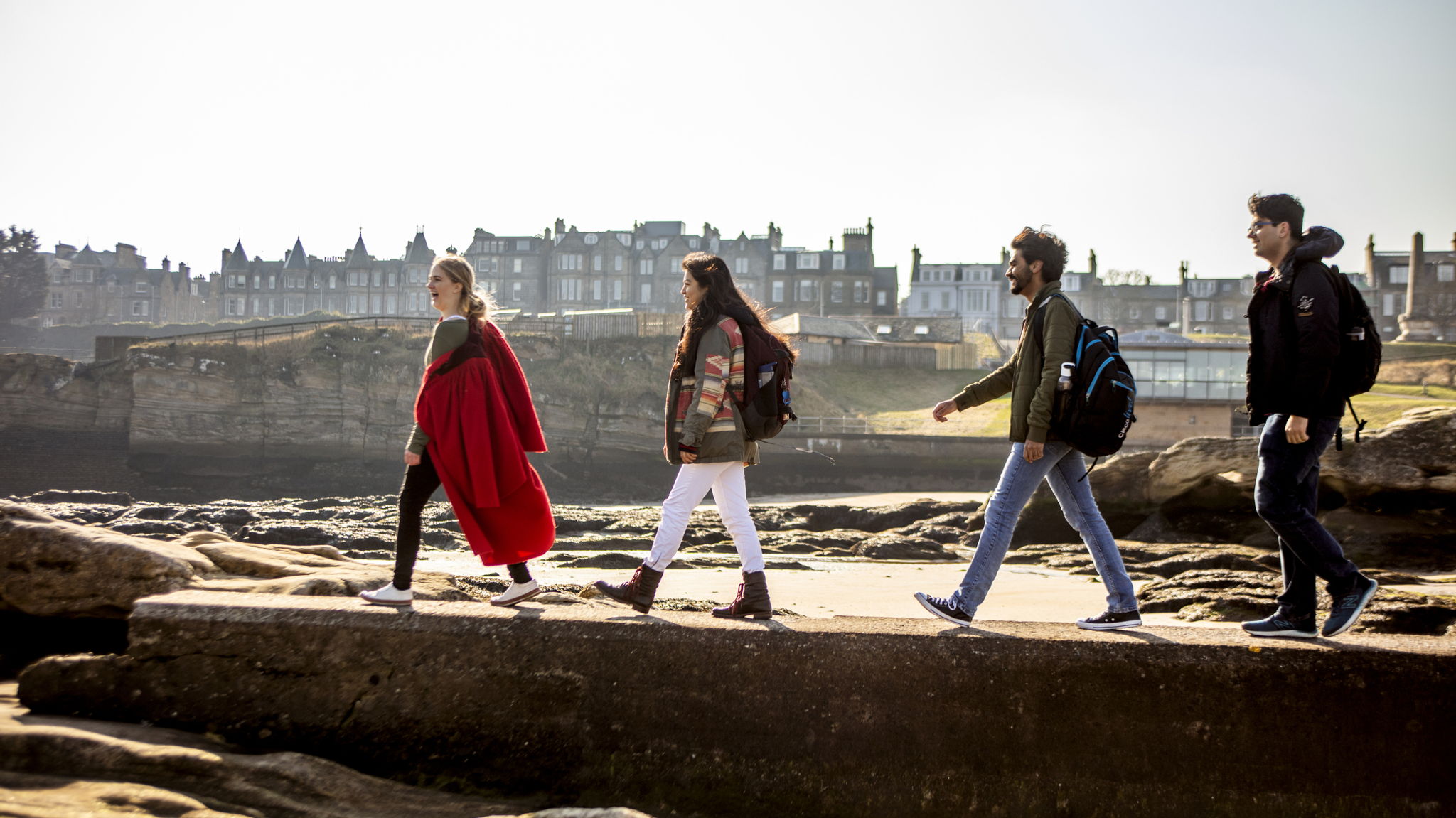 Study UK blog
Get a glimpse of student life in the UK from international students themselves. Discover UK culture, top tips, scholarships, graduate stories and more.
Sign up to our newsletter
Get the latest updates and advice on applications, scholarships, visas and events.