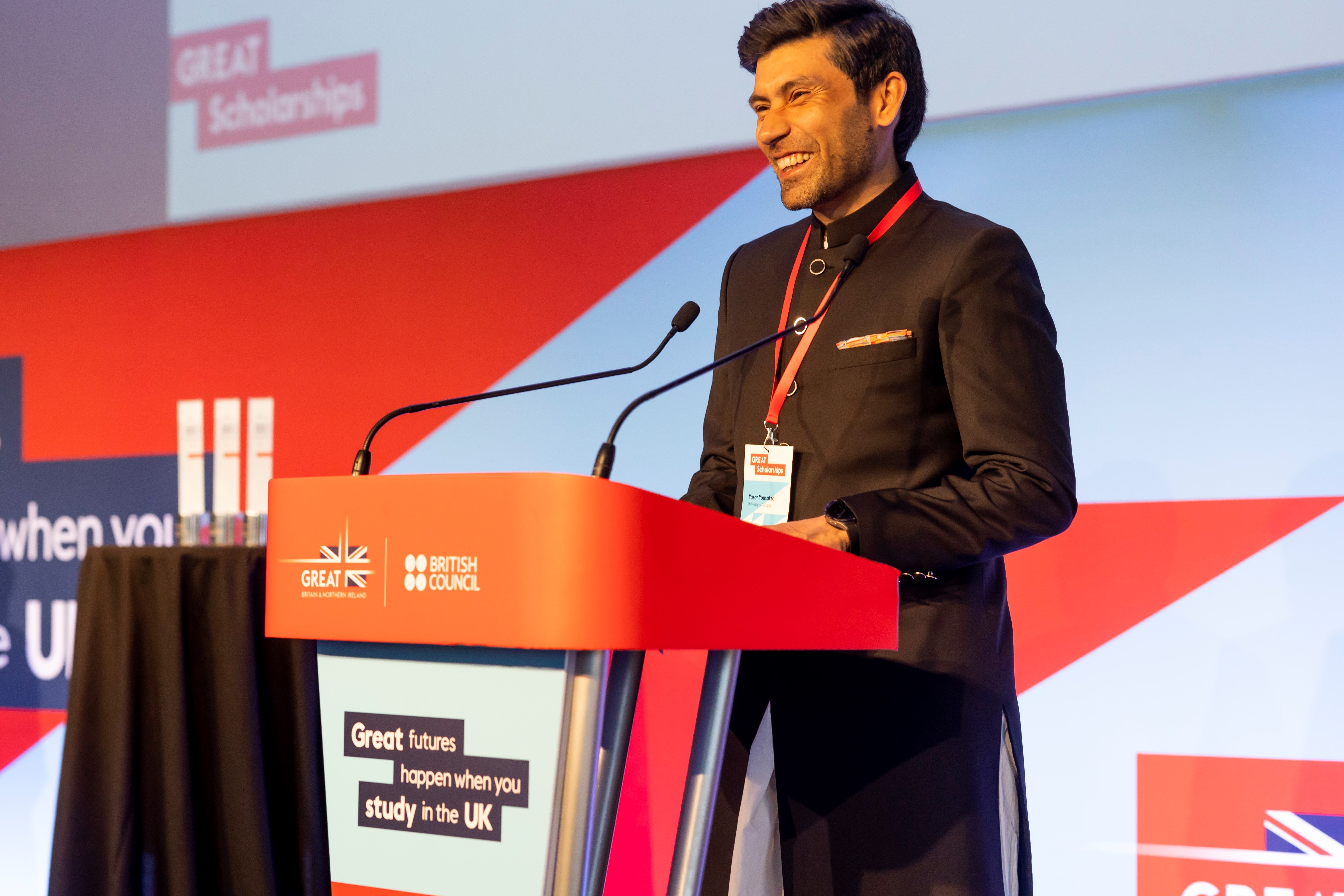 What makes a great application?
Successful applications outline the personal story and their journey from studying in the UK to current achievements/business/innovation, and the significant and tangible impact of these. e.g. leading a project in an organisation that has resulted in an impact on the country in a specific area as a result of one's work, being at the top of one's field and a specialist in one's industry or career area, leading change and innovation, making a large-scale impact, or having raised national or international awareness of a pertinent issue. View previous winners' stories.
Check the eligibility criteria carefully and the terms and conditions.
Start early… give yourself plenty of time to consider your success story and achievements and how to best articulate it, and come back to it to complete and submit.
What is your success story and how does it relate to your UK study experience? What makes your story unique and interesting, and why would someone else be interested in it? Tell us about your achievements/ business/ innovation and the impact of this on wider society/your profession, as well as your personal journey and growth from your UK studies to get there. Demonstrate how studying at a UK university has been a key factor behind your success and career choices.
Be passionate and evidence-based. Provide context so the judges can understand the scale of what you have achieved. Include evidence that can be fact-checked online to support your statements, e.g. links to published quantitative figures, qualitative anecdotes, media mentions, what changed, who benefitted, awards won etc. Consider the breadth of your work and how it is covered in the media (if that's the case). If something you're doing is new in your country or industry, then make that clear in your application. The judges need to have the full facts and a compelling story in front of them to be truly blown away by your story and achievements!
Avoid using abbreviations. Spell it out in full when you first include it.
Review your application. Aim for succinct answers that avoid repetition, and ask for feedback from others.
Prepare in advance. Review the three long-form questions and plan your input before you complete the form online. Ensure your responses cover the five judging criteria, and that your responses to this section correlate with the rest of your application.
The three long-form questions are:
Describe your success and achievements, and the impact of your achievements upon your community, profession, industry and country of entry. Make specific reference to the scale of impact you have made (e.g. number of people whose lives have benefitted from your work, and how they have benefitted, amount of investment generated, etc) and include any details of award nominations or prizes for your work, publications etc. (3000 characters (approx. 500 words) maximum).
What was it about studying at a UK university that helped you to achieve your success? What made studying at a UK university different to studying somewhere else? (3000 characters (approx. 500 words) maximum).
Tell us about any examples of how you've shared your experiences of studying at a UK university and inspired others. (1500 characters (approx. 250 words) maximum).
See examples of answers from Q&A document below, and the judging criteria for more details.
How to apply webinars
British Council organises 'How to apply' webinars for those who are interested to learn more about the application process, help, and tips, which you can sign up to here.
Sign up to our newsletter
Get the latest updates and advice on applications, scholarships, visas and events.