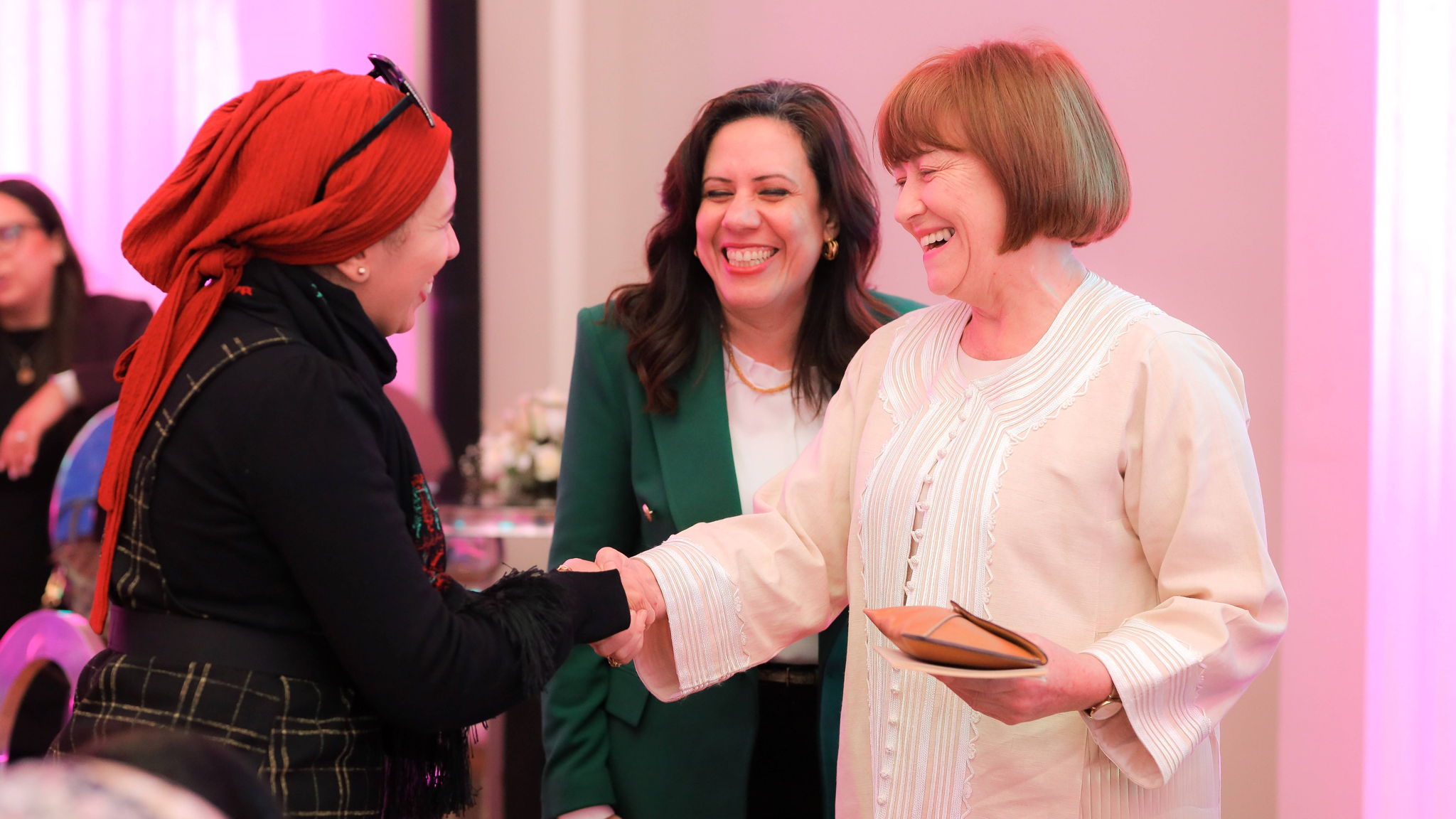 Applications for Study UK Alumni Awards 2024 are now closed
Hear from Alumni Awards finalists
Dr Helena Hurairah
Professional Achievement award finalist, King's College London
Hear from Dr Hurairah, children's eye surgeon and medical educator in Brunei, on how she established an eye care service for those with special needs.
Dr Arturo Alarcón
Professional Development award finalist, University of Strathclyde
Dr Alarcón shares how his UK studies led him to become an energy specialist with IDB. Hear about his sustainable energy projects that are supporting rural communities.
Christel Adamou
Professional achievement award finalist, Durham University Business School
Christel's career changed after studying in the UK, find out what it means to her to be a Study UK Alumni Award finalist.
Okechukwu Effoduh
Social Impact award finalist, University of Oxford
Find out why Okechukwu believes his master's in the UK equipped him with the motivation and knowledge for his human rights advocacy.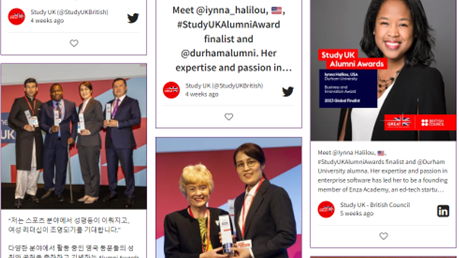 View the Alumni Awards celebration wall
Click to view the wall
Sign up to our newsletter
Get the latest updates and advice on applications, scholarships, visas and events.